Student Story
From Lego Robotics to Musical Bears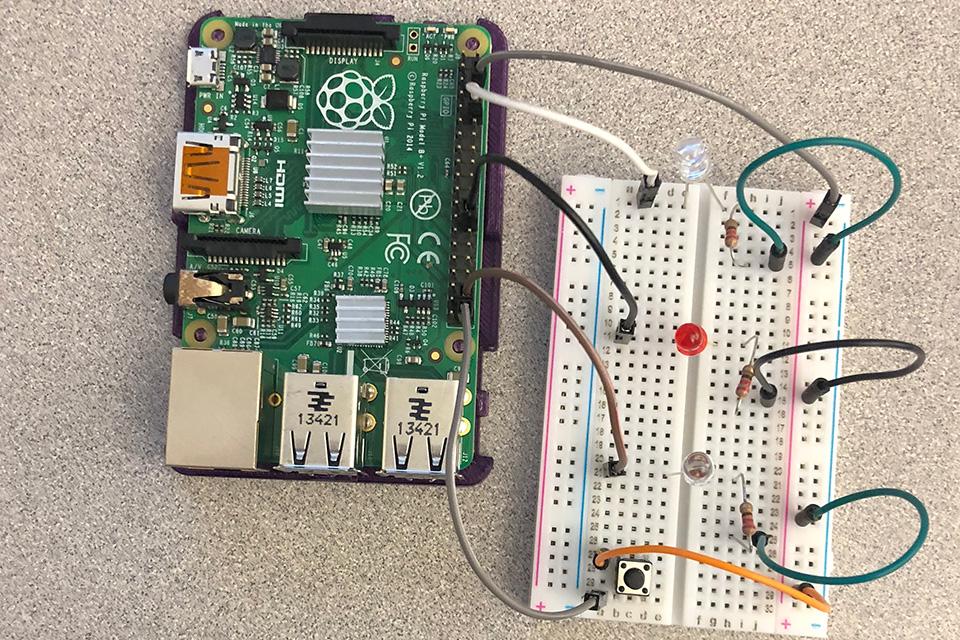 Nicole Rasmussen '21 shares her path to computer science and how she hopes boost interest in STEM.

Tell us about your path to studying computer science (CS).
My path to CS started in elementary school, when I joined my local Girl Scout council's robotics club. We used Legos and block coding to make a variety of simple robots. (Everyone loved the spinning birds!) In middle school, I competed in First Lego League robotics competitions. In high school, I facilitated the club that started my interest in robotics. I joined my high school's team and learned some more coding that way. My sophomore year I began learning HTML and CSS to make websites. It wasn't until my junior year that I took a class. By December, I knew that I wanted to major in computer science!
If someone is interested in CS, where should they start?
To get started with CS, you don't have to be enrolled in a CS course. I suggest checking out any of the free online courses that are available. I like that they are "go at your own pace." Code.org is my personal favorite — it allows users to complete activities with block coding or type in code themselves. Another option is CodeAcademy. For something more fun, MadeWithCode or Hour Of Code are good options. There are plenty of tutorials available now.
Can you tell us about the Musical Bears workshop you held in the Fall?
The Musical Bears workshop took place during Mass STEM week, an initiative to boost students' interest and raise awareness of science, technology, engineering, and math (STEM) education through hands-on learning. We used Raspberry Pis, small microcomputers, for the purpose of making complete circuits with gummy bears. Cables connected to the Pis had unbent paper clips connected at the other ends. These were inserted into the gummy bears. When pressed, the paper clips connected and the gummy bear made a sound. In addition to this project, girls also learned how to code in Python.
Are there other STEM workshops you plan to offer?
Last semester I offered a one hour Raspberry Pi workshop for undergraduate and graduate students. During the workshop, attendees learned how to write Python code and set up an electronics circuit that made a series of LED lights blink. In the spring, I would like to offer a professional development workshop for those wanting to use Raspberry Pis for teaching purposes.
---
The New England Celebration of Women in Computing is taking place at Simmons, April 26-27. Discounted rates are available for students. Register today!