Student Story
Kaitlyn Lapeyre '18 Helps Women Achieve Their Goals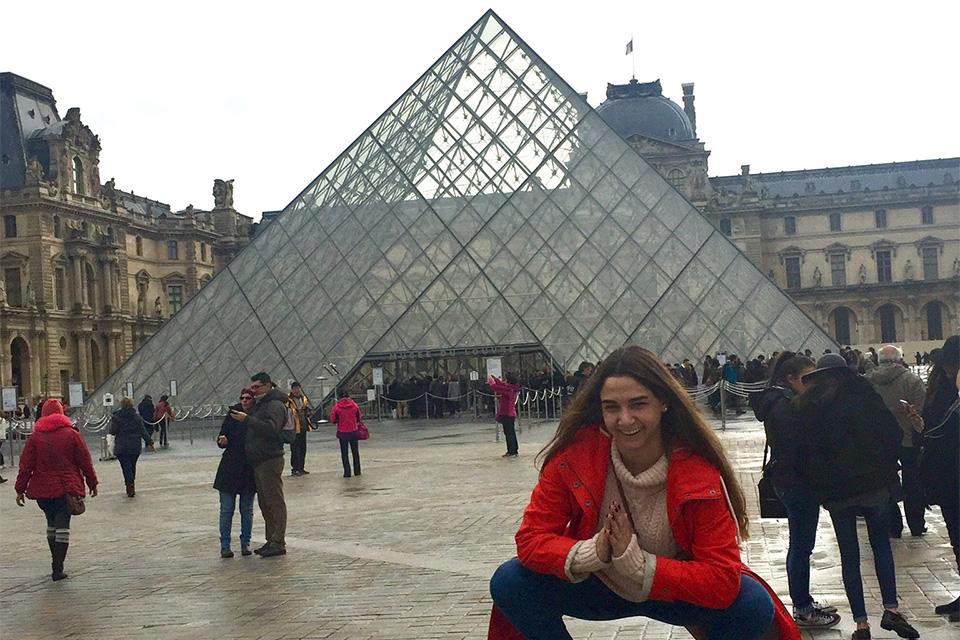 We spoke with Kaitlyn about her passion for empowering women.

Why did you decide to come to Simmons? 
I wanted to live in a city, but still have that comfort and security of a small campus. I really feel that Simmons gives you the best of both worlds: the excitement and adventure of Boston, as well as a close-knit community. Another factor was the great science programs, which are geared towards what I want to study. 
What made you choose your program at Simmons?
I chose the exercise science and psychology programs after taking such great classes with the most inspiring professors. Even though I always intended to major in exercise science, the Simmons curriculum for this program reaffirmed my love for the field. Similarly, I originally declared a minor psychology, but I fell in love after taking a few classes and knew I needed to major in that as well. The help of my awesome advisors and professors made it possible for me to achieve this goal. 
Tell us about your internship experience.
I'm currently interning at Healthworks Fitness Center for Women in Cambridge. It's been an amazing experience so far and I love that it strives to empower women, just like Simmons. The atmosphere is always very light and fun, but everyone is also determined. It's truly inspiring to see people attain their fitness goals with help and motivation from the fantastic personal trainers, who have also made me feel incredibly welcome. 
How is Simmons preparing you for the future?
Simmons has definitely helped me define myself. While being away from home and figuring out how to be independent, it made me think about what kind of person I truly want to become. This not only applies to who I am as a person, but also how I present myself to others. The future can be daunting, but being secure in myself is always at the forefront of my mind. I'm glad that Simmons has helped me feel more established, so that I know I can overcome any obstacles that come my way. 
What do you hope to do after graduation? 
After graduation I hope to continue my time here in Boston. I will most likely spend my time working and completing observation hours for about a year. My dream is to become a physical therapist, so grad school is definitely something I see in the near future. 
What's your Simmons moment?
It's been a culmination of thoughts, realizations and appreciation for the Simmons community. I'm proud to be a part of this womens-centered institution that continues to encourage students to surpass any obstacles we might face. Overall, I think that my entire senior year is my "Simmons moment," which makes it that much harder to say goodbye.