Campus & Community
In Memory of Josephine Fang, SLIS Professor Emerita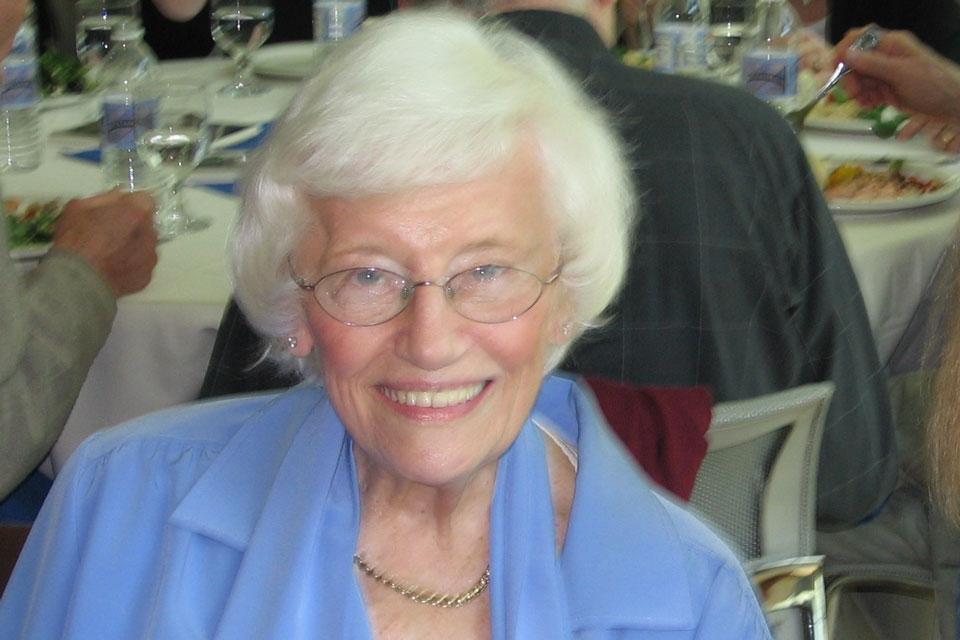 Simmons University is saddened to announce the passing of Emerita Professor Josephine Fang. Fang was a professor in the School of Library and Information Science for 20 years, until her retirement in 1995.
Fang was the first woman to be promoted to full professor in the School. She taught many courses, including Cataloging (Organization of Information), Preservation, and International Librarianship, among others.
In our piece in honor of Fang's 100th birthday last year, Dean Emerita Michéle Cloonan recalled how well-known Fang was in the International Federation of Library Associations and Institutions (IFLA). "She was an international library ambassador."
Em Claire Knowles '88DA, '07E, Assistant Dean of COCIS (retired), first met Fang while interviewing for the role of Assistant Dean for SLIS in 1988. After years of working together, they developed a true friendship. Knowles knew her as "a person who gathered others to socialize or conduct community outreach."
If you would like to give to Simmons in honor of Josephine Fang, you can donate to the Josephine Riss Fang Endowed Scholarship. The scholarship was established in 2006 by Fang's children, for students pursuing librarianship with a focus on international librarianship or preservation and conservation.
A service for Josephine will be held at 10 a.m. on Monday, February 20, 2023 at St. Joseph's Church, 130 Common Street in Belmont, Massachusetts.