Alumnae/i, Family and Friends Weekend 2023

Come Home…Let's Build Our Future Together!
Dear Alumnae/i, Family and Friends,
Join other members of Simmons' remarkable community of alumnae/i, families, friends, and students for a stimulating and fun celebration of the University and its distinctive mission. October is an ideal time to experience the autumn beauty and buzz of Simmons' campus—right in the heart of America's quintessential college town.
Every member of the Simmons community, each in their own way, contributes to the vitality of our community and the education of today's students. By participating in this weekend, you will have opportunities to see firsthand how the campus is evolving in exciting ways to enhance the living and learning environment for our students. You will also learn about other steps Simmons is taking to ensure that current and future students graduate well-prepared to lead and thrive in their careers and communities. As always, we hope you will share your insights and suggestions about Simmons today, its road ahead and how you want to engage with Simmons .
Come home — let's build our future together! We look forward to seeing you this fall!
Warmly,
Beth Kramer
Chief Development Officer and 
Vice President for Simmons Advancement
Nakeisha Cody
Interim Vice President for Student Engagement and Success
Rae-Anne Butera
Interim Vice President for Student Engagement
Schedule of Events
An exciting weekend of adventure awaits…map out your journey as you wish. There is no expectation that you attend it all; rather, we aim to provide you with a variety of opportunities that are fun, festive, interactive, and educational. The recommended attire for the weekend is casual and especially comfortable shoes.
Virtual participation instructions (for those sessions offering a virtual option) will be posted here soon.
Check-in
1:00 PM - 6:00 PM
Main Campus Building, Common Grounds
Welcome to Simmons' Alumnae/i, Family, and Friends Weekend! Check in here to pick up your name badge, Simmons swag, and other event information.
---
Trustman Gallery Tours
1:00 PM - 4:30 PM
Main Campus Building, Trustman Gallery
Join Trustman Art Gallery staff for tours of our current exhibition! Trustman Art Gallery welcomes GlitchKraft, a group of artists specializing in digital glitch art. Often repurposing AI imagery, technological artifacts, and photography, the resulting works are experimental and colorful. Tours will run from 1:00 - 4:30 PM on Friday, October 13. Check out the gallery website for weekly hours and more on the exhibition will be posted there soon.
---
Campus Tours
2:00 PM - 5:00 PM
(tour start times: 2:00 and 3:30 PM)
Departs from Main Campus Building, College Center
Join a Campus Ambassador for a 90-minute tour of Simmons. On this tour, you will have a chance to visit the residence campus, and see recent renovations on the academic campus, including the new Science Center and Library.
---
Simmons Open Classes
2:00 PM - 4:00 PM
Classroom TBA
Do you love learning or wish you could be a Simmons student of today? Join a class currently in session! Class details will be included in your check-in packets.
---
Muddy River Clean Up 
3:00 PM - 4:30 PM           
Meeting Point: Muddy River across from Simmons University (300 Fenway)
- NEW ADDITION TO SCHEDULE -
We will clean up the parks and shorelines adjacent to the Muddy River near Simmons campus! Our partners, the Muddy Water Initiative, will lead volunteers along the river to collect any and all trash, all of which has a high likelihood of ending up in the river due to its proximity to the river. Please wear closed-toed shoes with good grip, clothes you don't mind getting dirty, and bring plenty of water. Participants should pre-register.  
 
---
SLIS Annual Alumnae/i Award Reception 
5:00 PM - 6:00 PM
Location On Campus TBD
- NEW ADDITION TO SCHEDULE -
More details on this event will be available soon.
---
Shabbat Service and Social Hour
6:00 PM - 7:30 PM
Location TBD
Simmons Hillel invites all friends, family, and alumnae/i to join Hillel for Shabbat dinner at 6:00pm! We can't wait to meet friends and family of current Hillel students and to reconnect with our Simmons Hillel alumnae/i community as well.
---
Take Me To Fenway Park Tour
4:30 PM - 5:30 PM
Fenway Park
Stroll from Simmons to the home of the Boston Red Sox, the famous Fenway Park. Visit the Green Monster and revel in this historic ballpark, originally built in 1912.
---
Weekend Welcome Reception
5:00 PM - 6:30 PM
Main Campus Building, College Center
Come join fellow community members for a casual welcome reception, featuring food, drink, and laughter. This event is being co-hosted by the Diversity, Equity and Inclusion (DEI) Committee of the Undergraduate Alumnae/i Association and in celebration of Hispanic Heritage Month.
---
Boston Ghost and Gravestones Trolley Tour
7:00 PM - 8:30 PM
Off Campus
Just as their website says... Guided by a ghoulish band of the undead and a roguish gravedigger, the Trolley of Terror will go back in time as you relive grisly murders, heinous torcherings and cold-blooded executions like the ones that took place on the Boston Commons. Learn about the paranormal hi-jinks going down at the Omni Parker House, the legend of the Boston Strangler and visit King's Chapel cemetery where the bones of the dead served as currency for a man named Ephraim Littlefield. Transportation to/from campus will be provided.
This event is open to students and their families.
---
Outdoor Movie Night and Discussion featuring Barbie
7:00 PM - 9:30 PM
Residence Quad
Come on, Barbie... Let's Go Party! Join us for a family movie night showing Barbie on the Residence Quad, preceded by a discussion featuring Dr. Suzanne Leonard, Professor of Literature and Writing, Director of the Graduate Program in Gender and Cultural Studies, and co-coordinator of the university's interdisciplinary minor in Cinema and Media Studies among others. Your favorite movie concessions will be offered. Dressing to theme is encouraged, yet optional.
Check-in
8:00 AM - 2:00 PM
Main Campus Building, Common Grounds
If you didn't check-in on Friday, swing by to grab a program, swag, and other weekend information.
---
Continental Breakfast
8:30 AM
University Center/Common Grounds
A continental breakfast will be offered to build you up for the day ahead.
---
State of the University and Q+A
9:00 AM - 10:00 AM
Main Campus Building, A-152
Hear President Wooten and members of the University Leadership team share important updates, exciting news, and highlights for the future in an interview format.
---
Alumnae/i Association Executive Board Meeting
10:00 AM - 11:00 AM
Main Campus Building, A-152 
You are invited to attend a working meeting of the Undergraduate Alumnae/i Association Executive Board open to all AFF weekend attendees. President Karen Young-Thomas '77 and the Board's committee directors will share updates and present opportunities for you to get involved in activities for the year ahead. This meeting will also be offered virtually.
---
Fit at Simmons
10:00 AM - 11:00 AM
Holmes Sports Center
Shake those hips on over to this family-friendly activity that will keep you movin' and groovin' to the music. All abilities are welcome to participate in this Zumba class, as part of the Fit at Simmons program.
This program has been brought to Simmons thanks to a generous gift from
Nancy Gavrin '58!
---
Library Discussion on "Banned and Challenged Books"
10:00 AM - 11:00 AM
Beatley Library
Let's celebrate the freedom of reading and share in the value of free and open access to information as our renowned School of Library and Information Sciences, The Simmons University Library and the Department of Children's Literature host a discussion on "banned and challenged books" in America. This is a family-friendly activity.
Milk and cookies will be provided.
---
Campus Tours
10:00 AM - 12:00 PM
(tour start times: 10:00 AM and 11:30 AM)
Departs from Main Campus Building, College Center
Join a Campus Ambassador for a 90-minute tour of Simmons. On this tour, you will have a chance to visit the residence campus, and see recent renovations on the academic campus, including the new Science Center and Library.
---
Field Hockey Home Game
11:00 AM
Daly Field (Off Campus), 10 Nonantum Rd, Brighton, MA
Watch Simmons Field Hockey take on Regis. Transportation is self-provided; limited street parking only is available.
---
President's Welcome and Groundbreaking Ceremony for the Living and Learning Center
Be a part of Simmons history in the making as President Wooten and community representatives lead in the Groundbreaking Ceremony for the new Living and Learning Center as part of the One Simmons Campus Redesign.
11:00 AM - 11:30 AM
Main Campus Building, Linda K. Paresky Conference Center
---
Lunch: A Food Truck Frenzy
12:00 PM - 1:30 PM
Academic Quad
It's to no surprise that Sharks are following the food truck frenzy. Get your fix here for this picnic style lunch.
---
Building Our Future Conversations:
1:00 PM - 2:15 PM
Classroom TBA & Virtual
Dive into one of these four opportunities to have an open dialogue with faculty, staff, alumnaei/i, parents and students. Attendees will exchange perspectives, experiences and expertise.
Building Our Future Conversation # 1 - Rebuilding Alumnae/i Engagement
How can we make the Simmons Alumnae/i Network to be among the best in the world! We need your teamwork to make that happen. Let's rebuild the alumnae/i engagement program that meets today's diverse alumnae/i needs and ever changing student experience.
Building Our Future Conversation # 2 - Creating Community in the Living and Learning Center
How did dorm life shape who you are today and the difference you make in the world? What residence campus traditions do we need to continue when this new building opens? How can we create community and belonging in the LLC? Join this workshop to discuss these questions and more that will help us build our future in the LLC.
Building Our Future Conversation # 3 - Sciences @ Simmons
As scientific literacy is critical for all of us at this pivotal time in our history, what are the curricular advantages of STEM at Simmons for all of our students? How do you want to engage with Simmons' science programs, students, and faculty? Let's brainstorm how we can partner to prepare our students to be successful in their chosen fields and to help open doors of opportunity for them.
Building Our Future Conversation # 4 - Expanding Access to Education through Philanthropy
Come share your stories of how scholarships enabled you or your daughters to become the next generation of Simmons women to graduate, prepared to lead meaningful lives and careers and to pursue their individual passions. Tell us how your philanthropy positively impacted Simmons students in these and other ways. Let's discuss the importance of participation and brainstorm philanthropic ways we can build together a future that shows how when Simmons leads, the world works better.
---
Duck Tours
1:00 PM - 2:15 PM
Off Campus
Traverse both land and water for breathtaking views of Boston and learn about historical landmarks that make Boston special (Duck Boat is accessible). Departs from Prudential Center (53 Huntington Ave., Boston, MA) for 80 minutes. Check-in when you arrive using the group name "Simmons University." - Transportation is NOT provided. If driving, please park at the Prudential Center Parking Garage; your parking ticket will be validated (find more parking information here). Please arrive 30 minutes before departure time. Tours depart rain or shine.
---
Soccer Home Game
1:00 PM
Daly Field (Off Campus), 10 Nonantum Rd, Brighton, MA
Come watch Simmons Soccer team take on Anna Maria. Transportation is self-provided; limited street parking only is available.
---
Cross Country
1:30 PM
Franklin Park (Off Campus), 1 Franklin Park Rd, Boston, MA 02121
Watch as Simmons Cross Country competes in the Suffolk Invitational at Franklin Park.
---
Blue Man Group
2:00 PM
Charles Playhouse
The Simmons experience can rock your world, blow your mind, and unleash your spirit. If you agree, then you will not want to miss the music, laughter, and surprise of this multi-sensory performance by the Blue Man Group.
This event is open to parents & students.
---
Cooking Class with Chef Rhiannon
3:00 PM - 4:00 PM
Nutrition Lab
Put on your apron and join Simmons Chef Rhiannon as we create delicious delights in honor of Hispanic Heritage Month. Chef Rhiannon will guide you as we make pupusa, a thick griddlecake or flatbread from El Salvador and Honduras, made with cornmeal or rice flour, similar to the Colombian and Venezuelan arepa.
---
Build Your Own Terrarium
3:00 PM - 4:00 PM
Alumni Hall
Whether you have a green thumb or not, dig in for this hands on tutorial and wellness activity of building your own take-home terrarium that is alive and will thrive just like your Simmons roots.
This event is open to parents & students.
---
Isabella Stewart Gardner: Building a Musical Boston
2:30 PM - 5:00 PM
Main Campus Building (A-455) and Isabella Stewart Gardner
Let's learn inside and outside of the classroom about one of Simmons' infamous neighbors, the Isabella Stewart Gardner Museum. Professor of Music, Dr. Gregory Slowik, will provide you with an accelerated educational experience referencing his Boston course entitled, "Isabella Stewart Gardner and the Building of a Culture Palace." This course explores Gardner as a patron of music and is part of Simmons' core curriculum called PLAN (Purpose - Leadership - ActioN). After the hour-long classroom experience, head on over to the Isabella Gardner Museum (Note that the Museum does not do group tours on the weekends. It closes at 5:00 PM so you may not have time to see the whole Museum which typically takes two hours.)
---
Health Care Innovation Panel
3:00 PM - 4:00 PM
Classroom TBA
Interested in innovation and research at the intersection of nursing, STEM and career preparedness? Join innovators trained in nursing, chemistry, statistics, or a combination of those disciplines for a panel discussion that will cover what attracted them to the health-care industry, the process they use to identify and address compelling unmet health-related needs, and their advice to students and alumnae/i interested in similar careers. We'll also provide a tour of our nursing simulation lab, with a show-and-tell of some of the most impactful technologies coming from our program.
---
Leadership Innovation Hub Presentation and Workshop
3:00 PM - 4:00 PM
Main Campus Building, Kotzen Room
Join Nakeisha Cody, Associate Vice President and Dean of Academic Student Success for a discussion on the Leadership Innovation Hub, a transformative educational model with the goal to prepare every student for leadership at Simmons and throughout life. This workshop will provide alumni with the opportunity to share their leadership journey at Simmons and beyond, and contribute valuable insight into the development of this exciting new initiative.
---
A Murder Mystery Dinner
6:00 PM - 8:30 PM
Main Campus Building, Linda K. Paresky Conference Center
A classic who dunnit interactive entertainment with a Simmons spin that will knock your socks off and leave you craving more! Attend the Simmons Billionaires' Club Annual Masquerade Ball and help get this soiree back on track by trading clues with your guests, gathering information, and solving the crime before the masked menace gets away! Bring your appetites and investigator caps.
---
Reunion Class Dinners/Receptions
7:00 PM - 9:00 PM
Location TBD
If your class didn't have an in-person reunion celebration in the past few years, here is an opportunity for class volunteers to self-organize a class gathering. Let us know if you are interested in attending, and if one is in the works, we'll be sure to pass it onto your class volunteers who will follow up with a separate registration. If you are interested in volunteering, please email [email protected].
These events are for Simmons alumnae/i and their guests.
Class of 2003 20th Reunion Celebration
6:30 PM - 9:00 PM
Thornton's Fenway Grille - 100 Peterborough Street Boston, MA 02215
- NEW ADDITION TO SCHEDULE -

It's hard to believe that it has been 20 years since your Simmons Graduation! Please come join your classmates in celebration for dinner, drinks, and an evening of stories new and old.

Please R.S.V.P. via this separate class Eventbrite link by October 6 so we have a seat for you at the table. Attendees will be responsible for their own checks. We are looking forward to seeing everyone! This event is being hosted by your class reunion committee.
Class of 1967 60th Anniversary Dinner
6:30 PM - 8:30 PM
Home of Jennifer Kane Coplon '67 (address to be disclosed upon registration)
- NEW ADDITION TO SCHEDULE -

Join your class officers and classmate Jennifer Kane Coplon as she welcomes you into her home in Boston's South End for a celebration acknowledging the class' 60th anniversary. After a day at 300 The Fenway (Simmons), gather for a special cocktail/mocktail (designed by classmate Lynne Devnew) and appetizers, followed by a chef-prepared dinner. To register for you and a guest, please email lynne.devnew@gm​ail.com by October 6 for the $50/person dinner. Directions and more specific details will be shared upon registration.
Back to Bartol Brunch
10:00 AM - 1:00 PM
Bartol Hall
Who can resist a Bartol Belgium waffle as the smell strums your senses of nostalgia? First time to campus? Create new memories. Come back to Bartol for brunch to fuel you down memory lane and before you leave campus.
Hotel Accommodations
Special rates and group blocks:
Click on the hotel links provided for details or to book online. After the deadline, the hotels reserve the right to continue to offer the special rate and accommodate room requests based on availability.
The Colonnade Hotel
Rate $359/night (plus tax)
Reservations can be made made online or by emailing [email protected].
Use the reference code SIM13A
The Inn at Longwood Medical
Rate $249/night
Reservations made online or via phone at 617-731-4700
Use group code SIMM1013.
Cut-off date to reserve rooms: 09/13/2023
Parking Information
Complimentary parking in Simmons Parking Garage is included with ticket purchase (whether registered or walk-in). Pull a parking ticket upon entry to the gate, and a complimentary ticket will be given at check-in for you to use upon exiting.
---
Contact
This event is being led by the Offices of Student Engagement, Success and Diversity and Advancement and Alumnae/i Relations. Please reach out to us with any inquiries by emailing [email protected] or if you are an alum/na, call 800-831-4284 and if you are a parent or family member, call 617-521-2124.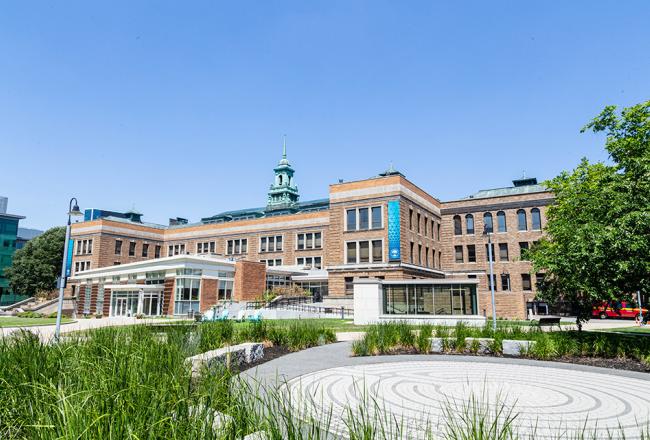 Make your Gift for Today!
Your philanthropy is helping to propel Simmons forward to benefit the next generation of students and has a profound impact across campus. Now is the perfect time to make your move, make it count, and support Simmons.
Make A Gift