Marie desJardins
Dean, COCIS
School of Library and Information Science
School of Business
Mathematics, Computing, and Statistics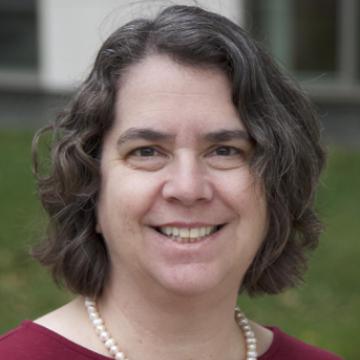 About Me
I am the inaugural Dean of the College of Organizational, Computational, and Information Sciences. Prior to joining Simmons, I served as Professor and Associate Dean for Academic Affairs at the University of Maryland, Baltimore County's College of Engineering and Information Technology, where I oversaw multiple assessment activities, including leading a successful re-accreditation of four undergraduate engineering and computing undergraduate curriculum. As a career educator, I have published over 100 scientific papers in journals, conferences, and workshops. My research is in artificial intelligence, focusing on the areas of machine learning, multi-agent systems, planning, interactive AI techniques, information management, reasoning with uncertainty, and decision theory. I graduated magna cum laude from Harvard University with a Bachelor of Arts in engineering and computer science, and earned my PhD in computer science from the University of California, Berkeley.
Recent Awards
Association for the Advancement of Artificial Intelligence/Educational Advances in Artificial Intelligence (AAAI/EAAI), Outstanding Educator Award, 2020.
Association for the Advancement of Artificial Intelligence (AAAI) Fellow, 2018.
Distinguished Alumni Award in Computer Science, Division of Computer Sciences, University of California, Berkeley, 2018.
A. Richard Newton Educator ABIE Award, Anita Borg Institute, 2017.