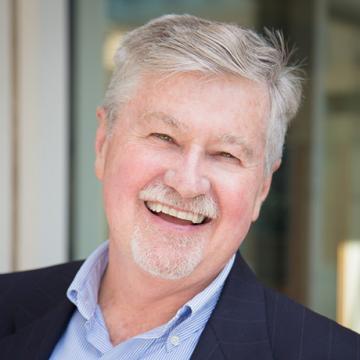 About Me
Paul Abraham was born and raised in Boston and was connected enough to the "Athens of America" to stay here for his degrees: his undergraduate studies at Boston College, his master's at Boston University and his Doctorate at Harvard's Graduate School of Education.  He majored in French at BC and started traveling back then with a year in France and a semester in Mexico. His first position was teaching French and Spanish in Brookline, Subsequently, he spent a summer in Spain and a sabbatical in Japan, just after earning his TESL degree at BU.

After several years in Brookline, Abraham went on to teach international students and do administration at the Center for English Language and Orientation Programs (CELOP) at Boston University. From there, he went to head up a similar program at Bradford College in Haverhill, MA.

After completing his doctorate in Reading and Second Language Acquisition at Harvard, he became a faculty member in the Master of Arts in Teaching English as a Second Language Program at Simmons. A few years later, he became the Program Director. 

Abraham's first sabbatical in 2003 took him to the Universidad de Santiago de Chile (USACH) as a Fulbright Scholar where he taught a graduate seminar in second language reading as well as an undergraduate course in applied linguistics.  The Fulbright was followed up by a Fulbright Alumni Award between USACH and Simmons University with faculty and student exchanges from 2004-2007.  

Abraham calls his second sabbatical his "Asian" sabbatical. In spring 2013, Abraham served as a Fulbright Senior Specialist for a month at Dong Thap University in Cao Lahn, Vietnam, where he taught undergraduates, English language faculty, and local teachers. His focus was on test taking skills and strategies.

He followed up with a trip to China with Primary Source where he visited migrant schools in Shi-an and Beijing.  At the end of the term, he was invited to Yamagata University in Yamagata, Japan, where he observed classes in public schools and universities and piloted a small research project on teacher attitudes towards teaching English.  

Currently, Abraham directs both the MATESL Program and the Language and Literacy Program, a Special Education language-based reading program, in the Education Department. 

Abraham is a frequent presenter at TESOL and he has coauthored, with Daphne Mackey, an ESL reading and vocabulary series, Contact USA, with Pearson as well as Get Ready: Interactive Listening and Speaking, a low-level listening and speaking book.
What I Teach
TESL Courses
Boston Course
Martha's Vineyard TESL Certificate Program
Research/Creative Activities
Most recently, I have worked together with two MATESL Program graduates, Maria Hegarty and Lyndy Forrester, on the interface of ELLs and Special Education. We presented two different sets of case studies at the TESOL Conference in Portland last spring. Given that those students who are emerging second language learners and those who have a specific learning disability present similarly, the question is how to differentiate the two learners.
I am also working on the state initiative of RETELL, Rethinking Equity and Teaching for English Language Learners, overseeing the preparation of all education students at Simmons to work with English Language Learners.