Ifill Scholarship Program
Established in 2018, the Ifill Scholarship program seeks to carry on Gwen Ifill's legacy by helping turn the next generation's potential into excellence. Ifill Scholarships support students from under-represented groups who are pursuing a degree within the Ifill College and demonstrate exceptional promise in the classroom.
Recipients
Each of these students is poised to do important work in the world. These scholarships help ensure they finish, and finish strong.
2020-2021 Academic year
Bridget Fong '21, communications major with a concentration in graphic design; studio arts minor
Lola Getz '21, English and women's and gender studies major
Shayla McJunkin '21, psychology and music performance major; business management minor
2019-2020 Academic year
2018-2019 Inaugural year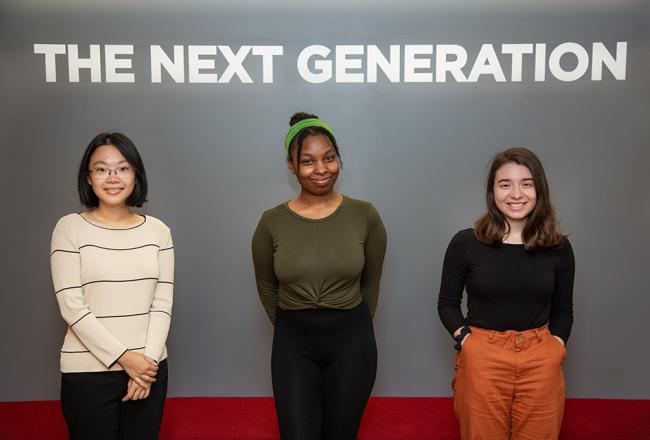 Support the Next Generation
Support the Ifill Scholarship Program and demonstrate your commitment to our mission and our students who are striving for excellence in the classroom, and today's world. 
Make a Gift