Kelly Marchant
Associate Professor of Practice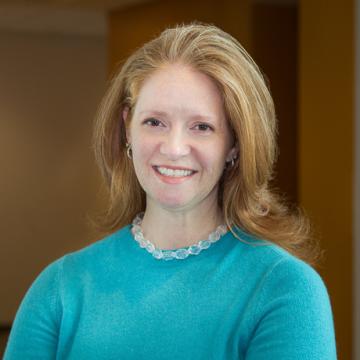 Education
Doctorate of Philosophy in Health Professions Education studies begun August 2019 Simmons University, Boston, MA.
Certificate of Advanced Graduate Studies in Health Professions Education, March 2022 Simmons University, Boston MA.
Master of Science in Nursing Education, August 2015 Georgetown University, Washington, D.C.
Bachelor of Science in Nursing, May 1995 Salem State University, Salem, MA.
About Me
Kelly Keefe Marchant joined the undergraduate nursing faculty at Simmons in 2015. She has been a registered nurse in 1995 and has worked at St. Elizabeth's Medical Center in the intensive care unit and post-anesthesia care unit.
Recognizing her passion for learning, teaching and caring for patients Kelly earned a Master's Degree in Nursing Education from Georgetown University in 2015. While in her Master's program, she began teaching at Simmons University, and after graduation, began teaching full time as an Associate Professor of Practice at Simmons University. At Simmons she has taught all levels of undergraduate nursing, including Pharmacology, Health Assessment, Medical-Surgical Nursing, and Leadership and Management. She is currently the course lead for Care of the Complex Patient, a course she developed that explores both acute and chronic aspects of long-term illnesses.
In 2018 she joined a collaboration with members of the Simmons University faculty, healthcare professionals from Massachusetts General Hospital and Ayat Education in Bangladesh to support academic program development of Ayat College of Nursing and Health Sciences and to serve as a clinical resource for nurses providing patient care in Bangladesh during the recent COVID-19 pandemic.
View Kelly's electronic portfolio at https://kellymarchant.weebly.com/
Area of Expertise
Acute Care and Intensive Care Nursing
Nursing Education
What I teach
Advanced Medical Surgical Nursing
Care of the Complex Patient
Leadership & Management
Medical-Surgical Nursing II