Emilé Baker
Associate Professor of Practice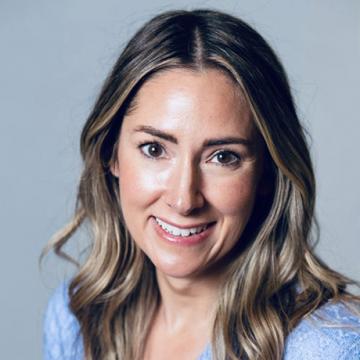 About Me
Emilé Baker, LICSW serves as an Associate Professor of Practice at Simmons University School of Social Work. Ms. Baker has two decades of experience, working across many practice areas, including anxiety and depressive disorders, psychiatric social work and women's maternal and mental health. She has extensive experience working with vulnerable populations, including people living with HIV/AIDs and unhoused individuals. Ms. Baker has also developed a unique niche for providing psychotherapy and group support for families facing life-threatening food allergies and anaphylaxis trauma.
Ms. Baker has been affiliated with Simmons University since Fall of 2022. She previously worked as an adjunct instructor, teaching Clinical Assessment and Diagnosis, as well as, Cognitive Behavioral Approaches and Techniques. During this time, Ms. Baker also served as a Practicum Liaison, advising and supporting social work graduate students in their internships and managing the relationship between practicum supervisors and the university.
Beyond her work at Simmons, Ms. Baker maintains a private psychotherapy practice in Wellesley, MA, where she provides cognitive behavioral and relational focused therapy to clients managing anxiety and depressive disorders across the life span. In her practice, Ms. Baker also sees a large number of college-aged young adults managing life transitions from adolescence into adulthood. As part of her specialty in treating food allergy anxiety and trauma, Ms. Baker facilitates a low-cost, cognitive-behavioral, virtual, psychotherapy group for parents of children with food allergies, helping them cope with the stress of managing their child's invisible life-threatening disability.
Earlier in her career, Ms. Baker served as a social worker in many different settings, most notably as a psychotherapist and clinical supervisor at Boston Medical Center's Center for HIV/AIDS Care and Research. There she provided long and short-term outpatient psychotherapy, crisis intervention and developed a relational women's psychotherapy group, supporting refugees and asylees with HIV/AIDS. Additionally, Ms. Baker worked for Cambridge Hospital, Department of Psychiatry, providing short-term, solution-focused psychotherapy and crisis intervention for a diverse population of psychiatric inpatients. She was also a clinician and advocate for On The Rise, Inc., a women's day shelter, providing mental health support and advocacy for homeless women and non-binary individuals, coping with multiple challenges, including trauma, domestic violence, mental health and substance use disorders, in the Boston and Cambridge areas.
Ms. Baker holds a Master of Social Work degree from Rhode Island College, School of Social Work, with a dual focus on clinical and macro practice. She also holds a Bachelor of Arts degree in Psychology from Clark University in Worcester, MA.