Alumnae/i Feature
Support for Students from the SLIS Alumni Board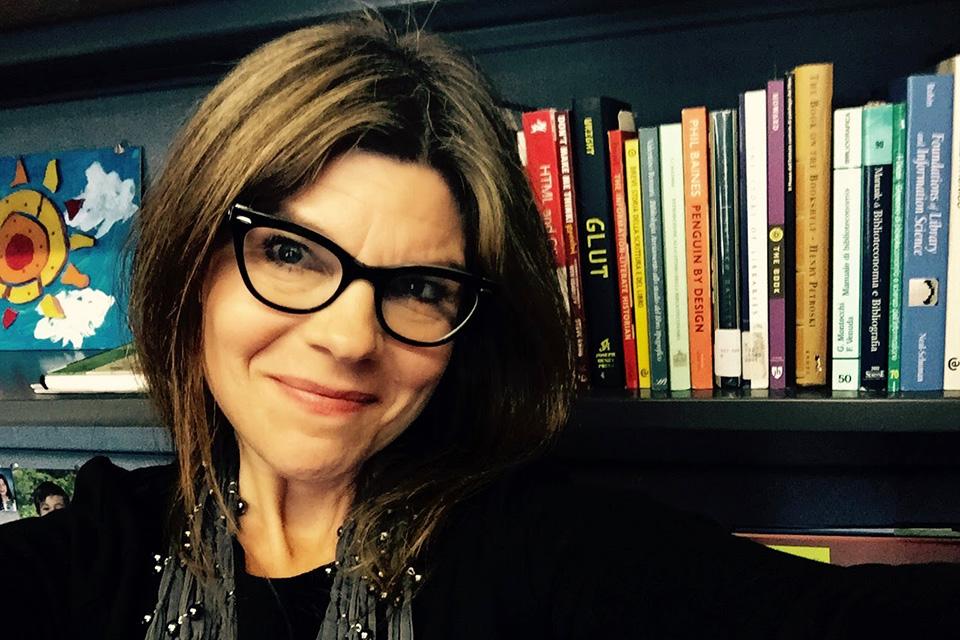 Anna Bognolo '15MS, Alumni Board President, shares how the board supports both students and alumni.

Can you tell us about your position on the School of Library and Information Science Alumni Board?
I've been on the board since 2015, first as a Director-at-Large, then as Vice President and currently as President for the 2018-2019 year. In this capacity, I'm responsible for organizing and overseeing our meetings (generally six per year) as well as the events that we arrange for alumni and current LIS students. Each member of the board plays an important part in the creation and roll-out of our events. The current board is made up of a great cross section of LIS professionals, who are dedicated to sharing their expertise with alumni, and current students. It's been great getting to know them and working with them on a variety of initiatives.  
How does the alumni board support SLIS and SLIS students?
The mission of the alumni board is to strengthen the relationship with alumni and the School of Library and Information Science. In this vein, the role of the alumni board members is to recruit qualified individuals into librarianship and related information and knowledge professions; raise funds for scholarships; and to promote mentoring, continuing education, professional development, and leadership.
Some of our recent initiatives include updating our mentorship program as well as hosting an event in September for alumni and current students to introduce the University's new Dean of the College of Organizational, Computational, and Information Sciences, Marie desJardins, and Director of SLIS, Sanda Erdelez. We're in the process of planning events for the spring term, including a special presentation by our 2018 Accomplished Alumna, Jane Sánchez '76MS, Law Librarian of Congress. While the board strives to organize interesting and relevant events, we invite our alumni and current students to share their ideas as well.
How has your time at SLIS prepared you for your career?
Before coming to SLIS, I was pursuing my MLS in an online program. After completing three courses, I realized that the 100% online environment wasn't for me. I really missed studying with peers face-to-face, and the organic opportunities to network. Being able to take classes in Boston and at SLIS West allowed me to make connections with instructors and classmates in both areas and beyond, many of whom I continue to be in contact with today. Moreover, all of the extracurricular activities offered learning opportunities outside the classroom, introducing me to areas of librarianship that I didn't know existed! I left SLIS fully prepared to take on any number of library-related positions and eager to get involved in the work of professional organizations.
What advice would you give current SLIS students?
Take advantage of all the opportunities offered to you by SLIS faculty, classmates, and alumni. It is easy to find an excuse not to participate in all the "extra stuff," but these opportunities are priceless and sometimes only come around once in a lifetime! Also, once you've completed your degree, make sure you join professional organizations. They are a great way to continue developing professionally and to meet others who are equally as passionate about LIS!