Student Story
Simmons Welcomes 2023 Bonner Community Leaders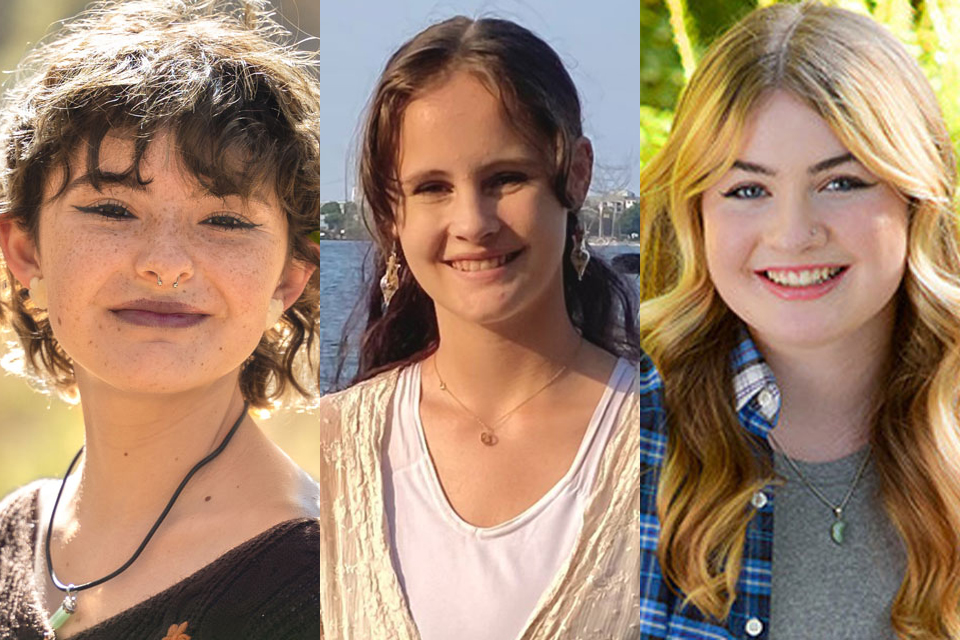 The Bonner Community Leaders Program at Simmons University is a unique opportunity for students who want to combine a strong commitment to service with personal growth, teamwork, leadership development, and scholarship. In 2022, its inaugural year at Simmons, Bonner Leaders worked with seven community partners, including Fenway Health, Dana Farber, Massachusetts National Organization for Women, Girls LEAP, Massachusetts Peace Action, the Boston House, and Orchard Gardens K-8 school. This fall, Simmons announced a new cohort of 11 Bonner Leaders. We spoke with three of them, Megan Burgess '27, Maya Kansky '27, and Kathleen Dunn '27, about what they hope to achieve.
---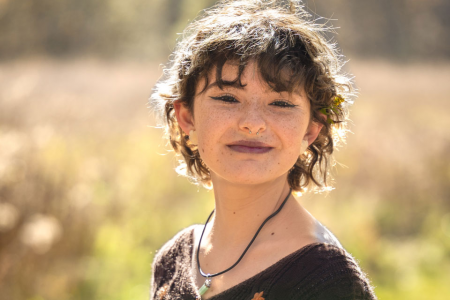 I chose Simmons University due to the inclusivity I felt on campus the second I toured the school. I already thought highly of Simmons prior to this moment, due to their clear commitment to bettering the world we live in and for embracing the values to complete this mission. It was clear to me from the beginning that Simmons was a university fit for students to thrive in, and for every voice to be valued. Being a Social Work major, I was also drawn in by the various advocacy and community-based programs Simmons offers, especially the Bonner Community Leadership program. On top of that I was impressed by Simmons' prioritization of community involvement, not only in co-curriculars and other programs, but in the classroom as well.
As a Bonner Leader I hope to accomplish meaningful work in the communities of Boston and surrounding areas. It's no secret that the world we live in is far from perfect, and I want to be a voice that helps inspire change where it's needed in local communities. Beyond that, I hope to inspire other voices to come out of the silence; people living in the midst of hardship have the most valuable input on how to overcome it. As a Bonner Leader, I hope to acquire more perspectives on how change can be accomplished by opening my mind and ears to other voices. Simmons University and I share a common mission: leaving the world better than we found it.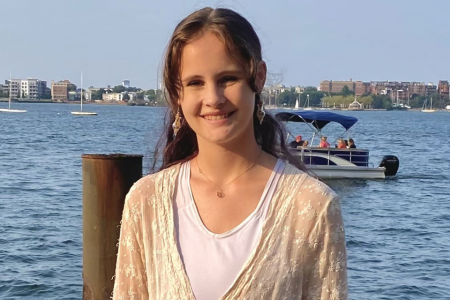 I was first drawn to Simmons because the university is located in a city I love. In Boston, I would be surrounded by numerous opportunities while still receiving an education within a small academic community. I ultimately chose Simmons for its Arts Administration major; a unique program that aligns perfectly with my career goals. That said, I am also very enthusiastic about the University's proximity to some of Boston's major art museums. Taking all of these factors into account, once I was accepted into the Bonner Community Leaders program, Simmons was the clear choice for me.
In high school, I conducted formal research on the relationship between contemporary art and politics. Specifically, I studied the ways in which artists express ideas pertaining to LGBTQ+ rights, racial equity, and access to/politicalization of healthcare in their art. This research is largely connected to my own passions and inspired the path that I have chosen to follow as a student at Simmons. I hope that, as a Bonner Leader, I will be able to pursue these interests to a greater extent, in a way that allows me to make palpable change within the lives of those facing injustice, be it through art or another social justice mechanism, over the course of my undergraduate degree and beyond.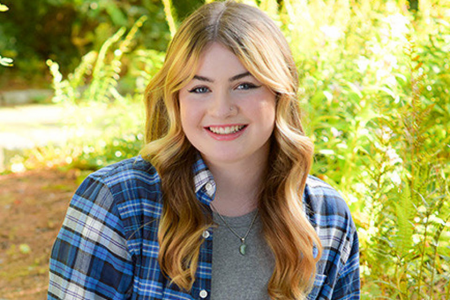 I actually chose Simmons because of the Bonner Program! While being in the city, and the prospect of working in the health setting here was undeniably appealing, I hadn't set out to attend a smaller school like Simmons. After a meeting with an admissions counselor from Simmons, I was able to learn about this program and instantly fell in love. I come from a small town where community and service are part of how I was raised, so getting to do that in a professional setting as a Bonner Leader was like putting on Cinderella's glass slipper — a perfect fit.
I want to continue working in Boston once I graduate, hopefully in a hospital or health setting. Creating important relationships and gaining different perspectives on the lives and health of patients is critical to me. I want to help people without the boundaries of insurance, transportation, or lack of funds. I believe that healthcare is a fundamental human right, and as a Psychology major, I want to do my part in helping as many people as possible. My goal in the next four years is to be a sponge, absorbing everything I can and learning how to be the best psychologist in Boston.