Campus & Community
The Shark Receives Award from Intercollegiate Broadcasting System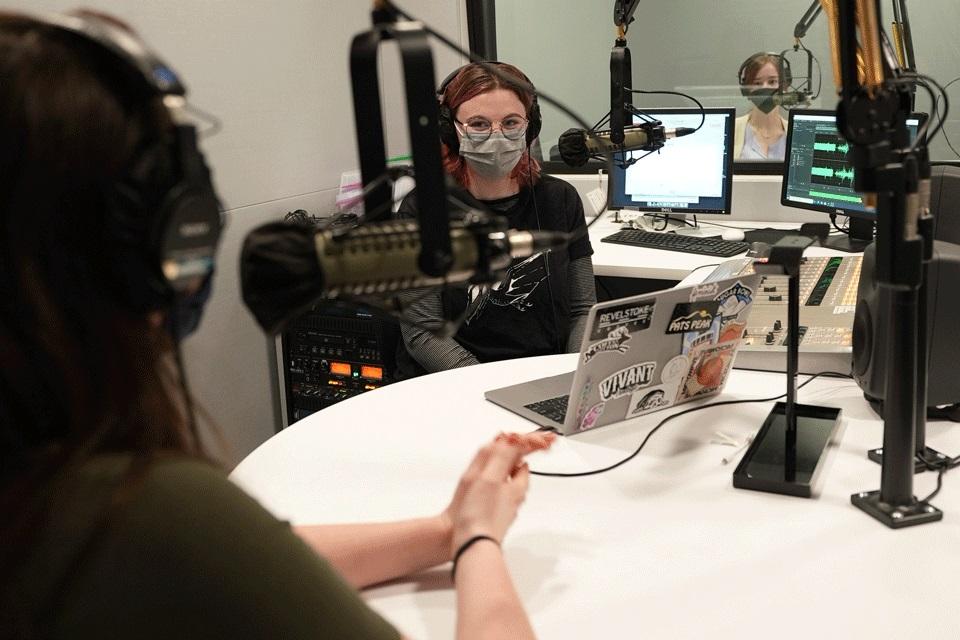 The Simmons University radio station, Simmons Radio: The Shark, was awarded "Best Community Outreach Event" by the Intercollegiate Broadcasting System Conference on March 5, 2022. The award was in recognition of the "Full Moon Rising," an outreach event created by students Iz Indelicato '21, Katie Cole '22, Julia Rush '24, Laurel Auth '24.
The event, which included cider donuts, apple cider, and fall music, was an effort to promote Simmons Radio and encourage students to join the team. Katie Cole, General Manager of Simmons Radio: the Shark, said, "These awards go to show all the hard work our students and supportive faculty put in every day to make sure students are getting the chance to try something new, expand their skills, and grow their craft. I could not be more proud of my team."
Simmons Radio was also nominated for "Best Station Promo" for Nayeli Sanchez's Shark Bumper, created by Nayeli Sanchez '24 and "Best Streaming/Online Only Radio Station – under 10,000 students," for Simmons Radio Reel.