Faculty Spotlight
Simmons Professor Awarded Laura Bush 21st Century Librarian Program Award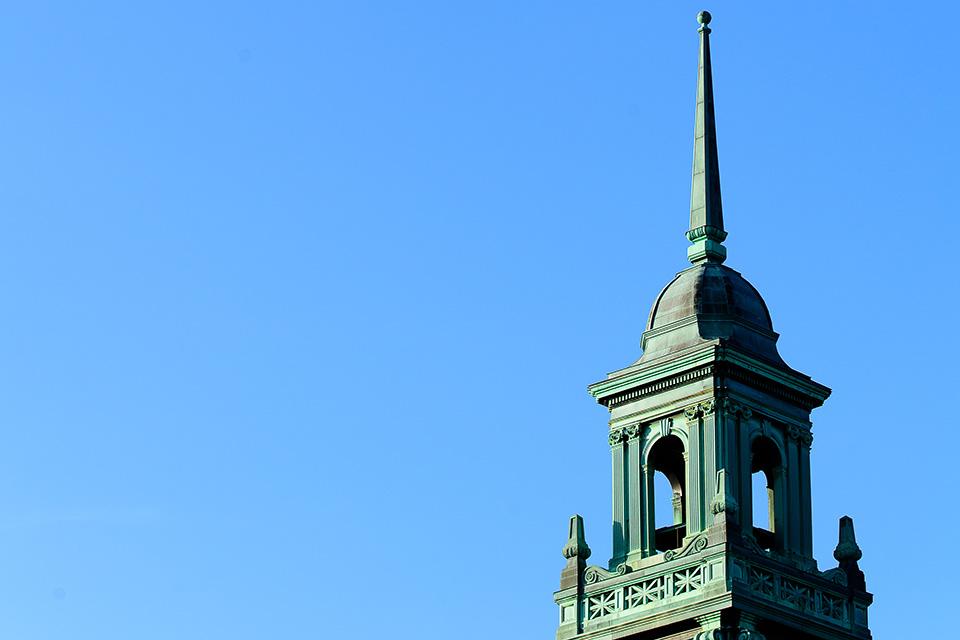 Simmons is pleased to announce that Associate Professor Rong Tang in the College of Organizational, Computational, and Information Sciences has been awarded a 2019 Laura Bush 21st Century Librarian Program award for the project "Retooling the Librarian Workforce: Innovative Post-Master's Certificate Program for Developing Inter-Professional Informationists (IPI)." This award of $418,951 is funded by the Institute of Museum and Library Services (IMLS).
Through a partnership among seven bicoastal academic health sciences libraries (Harvard University, MCPHS University, Tufts University, Boston University, Stanford University, University of California at Los Angeles, University of California at San Francisco) and one LIS Program (Simmons University), this project creates a post-Master's certificate program in the area of Inter-Professional Informationist (IPI), for the purpose of bridging the gap between traditional and emergent skills in health sciences librarianship and increasing the diversity in the IPI workforce. IPI adopts embedded library services and the informationist approach to enhance biomedical scientific research and practice. Ten librarians in the program will complete seven IPI courses, and project partner institutions will connect them with researchers and clinical leaders who will supervise their capstone experience.
Becoming an informationist — a librarian or information specialist qualified to engage in research and knowledge management services in clinical care or biomedical research — requires additional training. However, there are very limited formal certified educational programs within LIS schools on informationists in health sciences, not to mention in other STEMM fields (science, technology, engineering, math, medicine), social sciences, arts and humanities. A recent informal review of close to 60 ALA accredited LIS programs revealed there are no dedicated courses in embedded librarianship — librarians working in laboratories and research settings — informationist services, and limited offerings in biomedical or health sciences informatics.
"The ten librarians of the inaugural class cohort of the proposed IPI program will redefine research relationships and clinical roles," says Dr. Rong Tang. "The IPI program targets information professionals of diverse ethnic backgrounds and a wide age range, who have worked for a minimum of two years, and who might have limited opportunities to leave the workforce to retool themselves." These librarians may either hold a MLIS or an advanced degree in STEMM. The assessment of the effectiveness of the IPI program will inform future LIS education and respond to the evolving job market without requiring students to leave the workforce to be retrained. The ultimate goal of this project is to develop an IPI framework that may be expandable to other STEMM fields, as well as social sciences, and arts and humanities disciplines.
"The Capstone is an opportunity for students to embed themselves in clinical practices or research projects as an informationist in training." Dr. Tang says. In Phase I, students will be introduced to various sites and mentors, and will observe and journal from what they learn about the sites. The end product of Phase I is a proposal written by the students on their site preferences and their work plan for their proposed capstone. In Phase II, students are embedded into a research or clinical team at one of the partner institutions according to their Phase I proposal. Examples of capstone projects include being involved in a research project, assisting in research data collection and management, performing literature searches, assisting with research writing or grant renewals. A student embedded in a clinical team will participate in patient rounds or medical training opportunities within the medical center, hospital, or clinic. The hosting clinical team leader serves as a mentor and directs students to perform various clinical activities.
Dr. Tang further comments that "We are very excited to start the IPI project. We are proud of the excellent bi-coastal partners of the project. We look forward to working with the ten students who will be enrolled in the IPI program." The recruitment for the IPI program students will be starting as early as August 2019.
If you are interested in attending the IPI program or have any questions about the program, please contact Dr. Rong Tang.