Campus & Community
Simmons Hosts Strong Women, Strong Girls Fall Training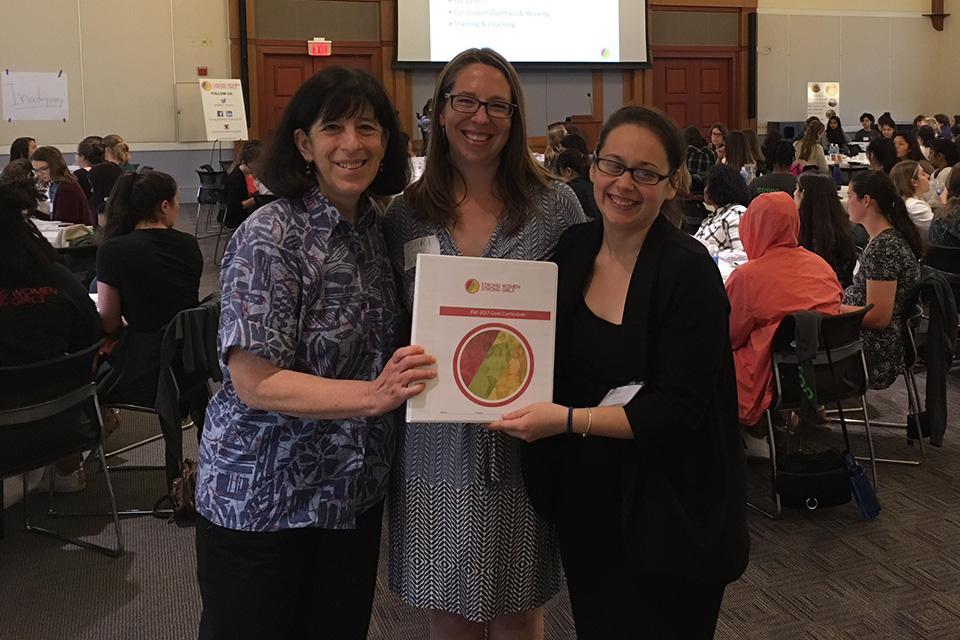 Nearly 200 college women gathered at Simmons for mentor training with Strong Women, Strong Girls.
On Saturday, September 16, Simmons welcomed nearly 200 college women to train as mentors for Strong Women, Strong Girls (SWSG). Attendees were trained to deliver weekly, skills-based mentoring to over 700 girls in the Greater Boston area. 
"Strong Women, Strong Girls is an important partner for Simmons," says Director of Community Engagement, Diane Hammer, "we're so proud to work with an organization that seeks to empower women and girls."
SWSG brings college women together with girls from under-served communities throughout the Boston area. This mentoring program focuses on empowering girls by building a sense of agency over their lives and promoting high levels of self-esteem. 
30 Simmons students attended as part of the SWSG Simmons Chapter — as well as 3 alumna: SWSG's Program Assistant, Renata Bule '15, who led the coordination of training, and Alyssa Wadlin '17 and Melanie Hedlund '15 '16GS.