Announcement
Simmons Appoints Dean of the College of Natural, Behavioral, and Health Sciences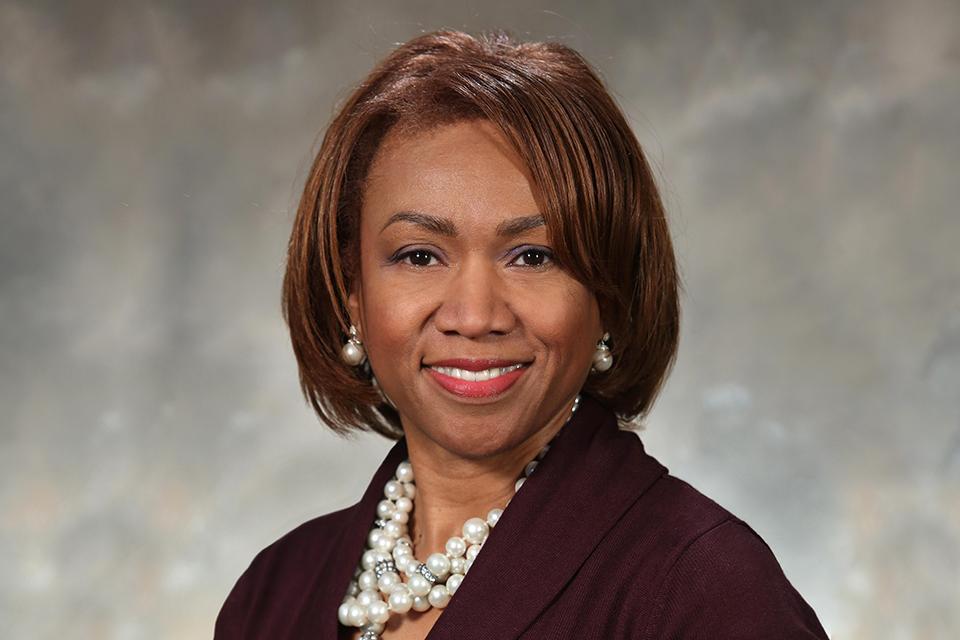 The selection of Dr. Lepaine Sharp-McHenry follows extensive, nationwide search.
Following a robust search process, Simmons University, one of the first institutions of higher education in the United States to focus on preparing women for leadership, announced today the appointment of Dr. Lepaine Sharp-McHenry as Dean of the College of Natural, Behavioral, and Health Sciences (CNBHS). 
In her new position, Dr. Sharp-McHenry will lead faculty in promoting and strengthening innovative teaching and engaged learning, build a culture of research and scholarly productivity, enhance programs within and across disciplines both inside CNBHS and in partnership with other deans across the university, and work to cultivate innovative practices and procedures required to advance the world's scientific future and save lives. CNBHS encompasses the Departments of Behavioral Analysis, Biology, Chemistry & Physics, Nutrition, Physical Therapy, and Psychology, and houses Simmons' nationally recognized School of Nursing.
"I am delighted to join the Simmons community in this important role on campus," said Dr. Sharp-McHenry. "Simmons is a remarkable institution, providing a transformational educational experience for its undergraduate and graduate students. I look forward to building on the institutional mission of offering exemplary teaching, fostering interdisciplinary studies, and providing a practical, career-focused educational experience for its students." 
Since 2013, Dr. Sharp-McHenry has served as Dean of the College of Nursing at Oklahoma Baptist University in Shawnee, OK.  Prior to that, she was at the University of Arkansas for 15 years, first as a faculty member and later as the Assistant Director of the Eleanor Mann School of Nursing.  Nationally, she has served on the Board of Directors of the American Association of Colleges of Nursing (AACN) and as a site visitor on accreditation teams for the Commission on Collegiate Nursing Education (CCNE).  She has also received official recognitions of her expertise at a state level, including several appointments by the Governor of the State of Arkansas.  
Dr. Sharp-McHenry holds an Associate of Science in Nursing, a Bachelor of Science in Nursing, a Masters of Science in Nursing (clinical nurse specialist in psychiatric mental health), and a Doctor of Nursing Practice in Executive Leadership.
"Dr. Sharp-McHenry impressed everyone she met at Simmons with her intellectual acumen, careful preparation, interest in fields of study beyond her own, and her impressive set of skills and experience," said Simmons University President Helen Drinan. "She brings to bear a unique blend of leadership, academic, and professional experience, all of which are required to carry out the mission of CNBHS and of Simmons University. We welcome her to Simmons University with great anticipation of her achievements to come."
Dr. Sharp-McHenry begins her tenure as Dean on September 1, 2019. She replaces Dr. Judy Beal, who served in various leadership roles at Simmons for 35 years, including Professor and Dean of the School of Nursing and Health Sciences. Dr. Beal also served as Board Chair-Elect of the AACN. She retired in May 2019.