Campus & Community
Simmons Among Peace Corps' Top Volunteer-Producing Colleges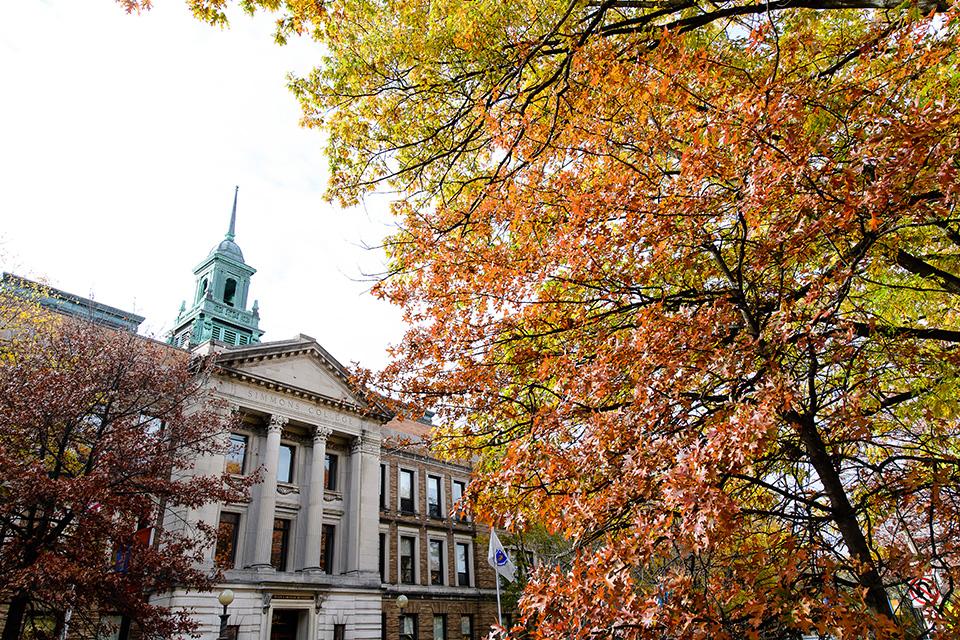 Simmons is among the Peace Corps' 2017 Top Volunteer-Producing Colleges & Universities List!
The Peace Corps announced that Simmons ranked No. 13 among small schools on the agency's 2017 Top Volunteer-Producing Colleges and Universities list. There are 10 Simmons alumni currently volunteering worldwide.
At Simmons, service is a College-wide commitment. Laini Cassis graduated from Simmons in 2014 and currently serves as an environment volunteer in a rural village in Zambia. "Simmons prepared me for Peace Corps through its vibrant service community," Cassis explained. "Also, Simmons' focus on gender equality and activism definitely propelled me to think about my role as a global citizen."
"In my community, mothers are learning about home gardening techniques for improved family nutrition, as well as building fuel-efficient cookstoves made from local resources. Boys and girls are motivated to care for the trees they have planted," she added.
This is the second consecutive year that Simmons has appeared among the top rankings of small schools nationwide. Since the Peace Corps' founding in 1961, 145 Simmons alumni have traveled abroad to serve as volunteers.