Campus & Community
See the World From the Comfort of Your Couch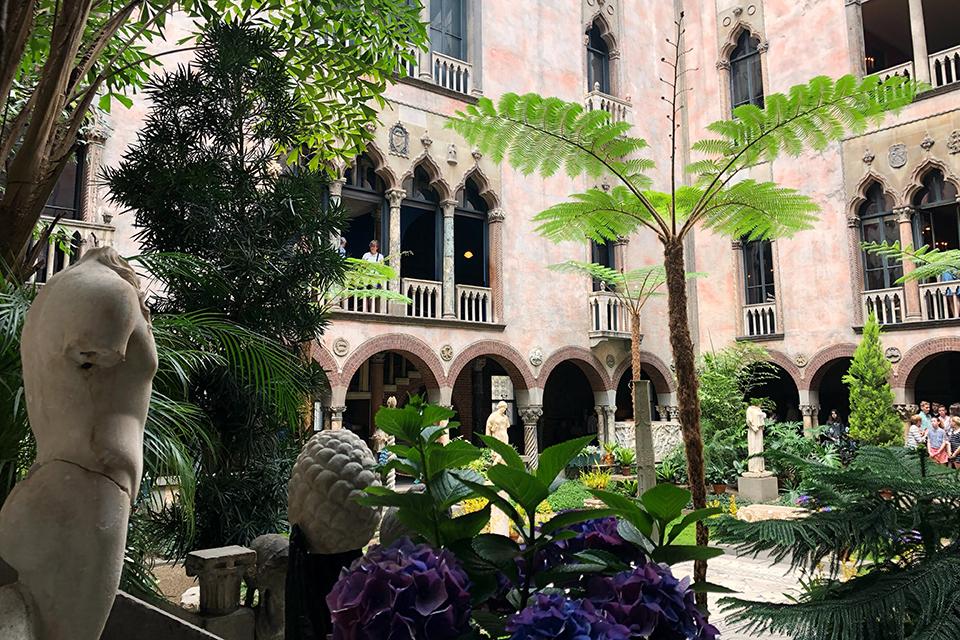 Although we're spending more time indoors these days, it doesn't mean we can't experience the world! Thanks to technology, we can still see everything from historical artifacts, to the antics of penguins across the country.
If you're starting to feel stir crazy, take a look at the list below to see famous museums, trails and more from the comfort of your home. 
---
Boston Sites
Not only does the New England Aquarium host live presentations, but they also post videos and activities to try from home.
Haven't had a chance to walk the Freedom Trail yet? Head to the USS Constitution's Facebook page at 1 p.m. for daily tours and an opportunity to ask live questions.
The Massachusetts State House is another popular stop on the Freedom Trail! This virtual tour takes you through nine historic spaces.
Embrace your inner child and check out the Boston Children's Museum.
Take a "walk" to the Isabella Stewart Gardner Museum.
Visit the Museum of Fine Arts for your daily dose of arts and culture.
Around the World
Museums
The Louvre currently offers tours of Egyptian Antiquities, the Galerie d'Apollon and the remains of their medieval moat.
Check out the Smithsonian's Museum of Natural History, which has countless virtual tours of their current exhibits.
Step into mission control with NASA's Space Center Houston app.
The British Museum's The Museum of the World takes its virtual tour to a new level. Explore artifacts from around the world through their interactive timeline.
Take a look around the Vatican's many rooms, museums and chapels.
Still want more? Google's Arts and Culture site hosts artwork from museums all over the world. 
National Parks
Google offers digital exhibits of Hawai'i Volcanoes National Park, New Mexico's Carlsbad Caverns National Park, Utah's Bryce Canyon National Park, Alaska's Kenai Fjords National Park, and Florida's Dry Tortugas National Park.
You can also follow the trails of Yellowstone and Yosemite.
Zoos and Aquariums
The Georgia Aquarium offers several webcams — from Beluga Whales to Underwater Puffins!
Be hypnotized by Monterey Bay Aquarium's Moon Jelly Cam, or be endlessly entertained by the antics of their African Penguins.
Take a walk on the wild side at the San Diego Zoo, which offers 11 live feeds of their various enclosures.