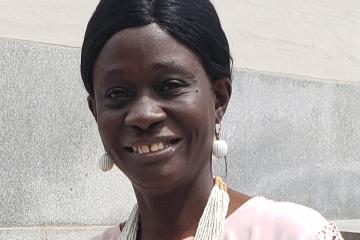 Alumnae/i Feature
How does your experience of immigrating to this country impact your career choices? Immigrating to the US provided a landscape of opportunities for me. First, it gave me my very first job as a cashier at TJMAXX. Three months later...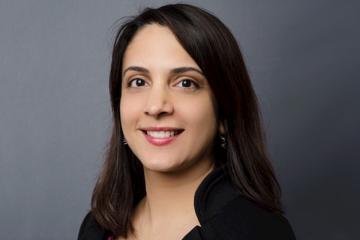 Alumnae/i Feature
What made you choose to pursue LIS after corporate law? I always wanted to be a librarian. When I graduated from college, the career development office was pushing new graduates toward corporate jobs. I worked as a legal assistant, and...
Faculty Spotlight
School of Library and Information Science Associate Professor Lisa Hussey is the recipient of the 2022 ALISE Excellence in Teaching Award. In her application, Hussey's students and colleagues noted her student-centered approach to teaching, from her dedication to mentoring students...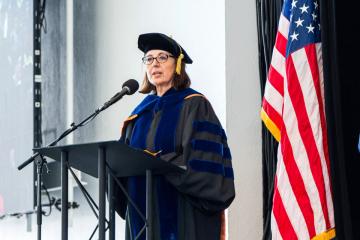 Alumnae/i Feature
At Simmons University's 117th Commencement, President Lynn Wooten officially conferred a Master's of Science degree in Library and Information Science to Mildred Kagan Greenbaum '22MS. This degree was fifty years in the making. "Education is an important subject in our...
Alumnae/i Feature
Adjunct Elaine Dimopoulos '08MFA is the author of Material Girls (Houghton Mifflin Harcourt, 2015). Her new novel, Turn the Tide (HarperCollins, 2022) is her middle grade debut, inspired by real life environmental activists.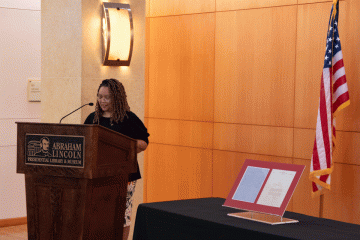 Alumnae/i Feature
Since joining the Abraham Lincoln Presidential Library and Museum as Executive Director in March 2021, Christina Thompson Shutt '10MS, '11MA has been eager to create positive change. "My role is to lead and provide vision for the Library and Museum,"...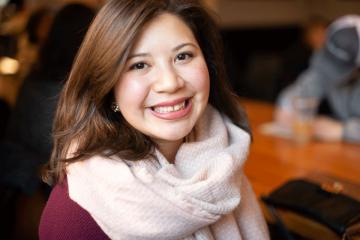 Alumnae/i Feature
"I help connect our resources to all the schools in our network," says Araceli Hintermeister '16MA, '16MS, Knowledge Manager for Uplift, the largest public charter school system in Texas and one of the largest in the U.S. "The central management...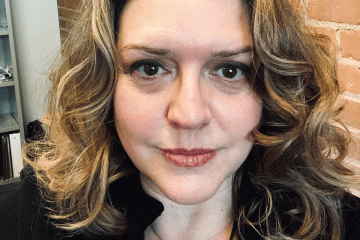 Faculty Spotlight
Eynouf started her career in the restaurant industry but soon fell in love with library science after completing her bachelor's degree. AFter learning about the opportunities at SLIS West, Eynouf never looked back.
Alumnae/i Feature
Need a book recommendation? Gabby Womack '17MA, '17MS has read 135 so far this year, and she's just getting started. Learn why Gabby decided to create her site Bookish AfroLatina and how her Simmons experience inspired her to be a radical librarian.
Student Story
Baker's work is informed by her heritage. When she embarked on writing "The Keeper of Night," Baker wanted readers to understand the challenges biracial people face, but through a fun adventure story. Learn more about her debut novel.