Student Story
Awarded annually by the Massachusetts School Library Association, Laflamme was selected for her passion for education and her desire to model the tenets of social justice, nurture cultural appreciation, promote quality information-seeking behavior.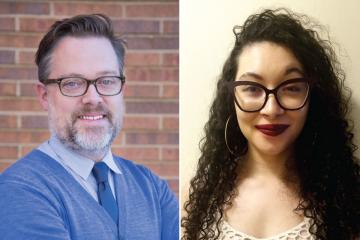 Announcement
Rhinesmith is working with graduate research assistant, Malana Krongelb '22MS, who co-wrote the IMLS grant proposal with Rhinesmith, ATALM President/CEO Susan Feller, and Director of Programs Melissa Brodt.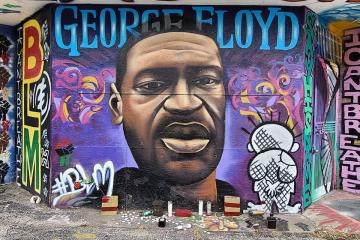 Faculty Spotlight
Assistant Professor Ann Graf sees the world a little differently, and she's on a mission to record it. After choosing to complete her thesis on graffiti art, Graf has expanded her research to cataloging street art in response to the COVID-19 pandemic.
Alumnae/i Feature
This award recognizes the work Whitworth has done within NHSLMA, mentoring new librarians, serving on committees, and supporting initiatives. We spoke with Whitworth about her work at Dover High School and how she's working to diversify the collection.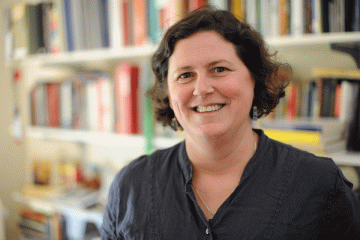 Announcement
This distinction is in recognition of Wisser's outstanding contributions to the archives profession. The School of Library and Information Sciences' Archives Management Concentration is ranked first in the nation.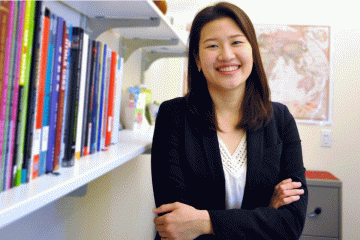 Announcement
Oh's project will investigate how researchers manage their files in cloud-based shared repositories such as Google Drive or Dropbox while working on collaborative research projects.
Alumnae/i Feature
As many library workers faced pressure to continue operations throughout the pandemic, Bignoli vocally advocated for safer working conditions. Her campaign gained national attention and now Bignoli plans to build on this work to address long-existing issues.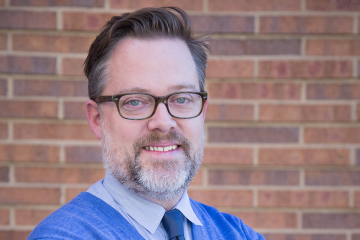 Announcement
Recognized for his dedication to students, Associate Professor Colin Rhinesmith has been named the 2021 winner of the Association for Information Science and Technology (ASIS&T) Outstanding Information Science Teacher Award.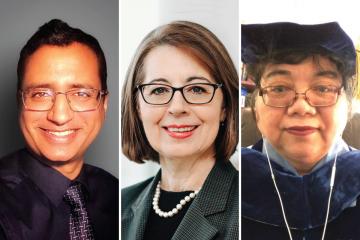 Announcement
Naresh Agarwal, Sanda Erdelez, and Rong Tang have been elected to lead prestigious international organizations. As Erdelez notes, all three are immigrants whose hard work in US academia provided opportunities for a high level of achievement and recognition.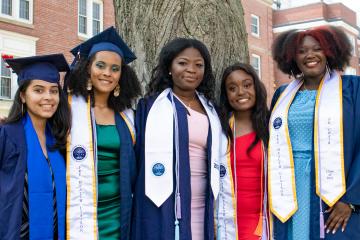 Announcement
Representative Pressley recognizes graduates for their accomplishments and says 'we need all of you' as the country continues to grapple with racial injustice and the global pandemic.