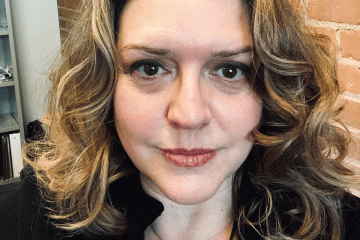 Faculty Spotlight
Eynouf started her career in the restaurant industry but soon fell in love with library science after completing her bachelor's degree. AFter learning about the opportunities at SLIS West, Eynouf never looked back.
Alumnae/i Feature
Need a book recommendation? Gabby Womack '17MA, '17MS has read 135 so far this year, and she's just getting started. Learn why Gabby decided to create her site Bookish AfroLatina and how her Simmons experience inspired her to be a radical librarian.
Student Story
Baker's work is informed by her heritage. When she embarked on writing "The Keeper of Night," Baker wanted readers to understand the challenges biracial people face, but through a fun adventure story. Learn more about her debut novel.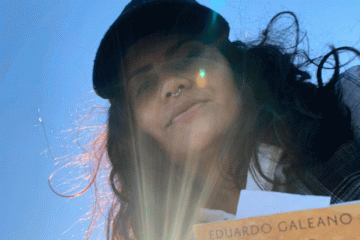 Alumnae/i Feature
As the Student Equity & Outreach Librarian at Mt. San Antonio College, Rios-Alvarado wants students to know that the library is for everyone. Learn how she reframes the idea of a college library and empowers others to use the library to their advantage.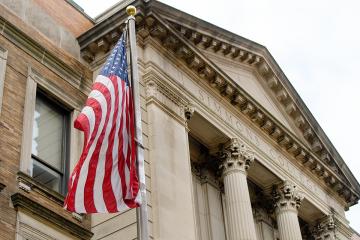 Student Story
After ten years in the military, Rebecca Mitchell '22 is embracing civilian life. In fall 2020, she enrolled at Simmons as an undergraduate for a second bachelor's degree, via the Post-9/11 GI Bill.
Student Story
For their fellowship, Rae collected information on the authors and presenters of the 2021 National Book Festival. We caught up with Rae about what they learned from this experience and their passion for the preservation of digital records.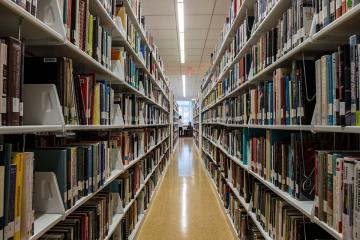 Student Story
In the wake of the pandemic, the School of Library and Information Science master's and doctoral students wonder: what can we learn from this experience? Take a look at their research projects on the impacts of COVID-19 on schools and public libraries.
Student Story
Awarded annually by the Massachusetts School Library Association, Laflamme was selected for her passion for education and her desire to model the tenets of social justice, nurture cultural appreciation, promote quality information-seeking behavior.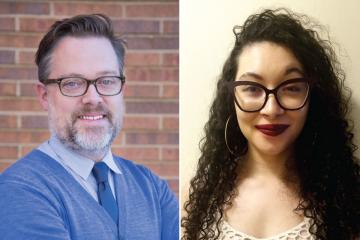 Announcement
Rhinesmith is working with graduate research assistant, Malana Krongelb '22MS, who co-wrote the IMLS grant proposal with Rhinesmith, ATALM President/CEO Susan Feller, and Director of Programs Melissa Brodt.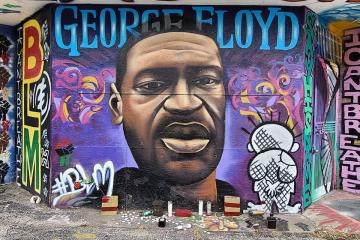 Faculty Spotlight
Assistant Professor Ann Graf sees the world a little differently, and she's on a mission to record it. After choosing to complete her thesis on graffiti art, Graf has expanded her research to cataloging street art in response to the COVID-19 pandemic.