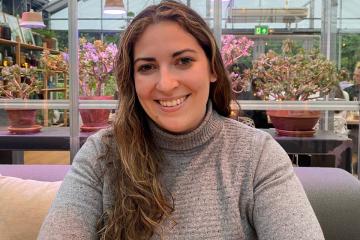 Alumnae/i Feature
Research librarian Kaitlin Allair shares insights on problematic teen social media use, the dangers of "sharenting," and other aspects of her research.
Alumnae/i Feature
Derek Mosley '11MS has received the highest honor bestowed by the Society of American Archivists. Mosley will be inducted as a Fellow of the Society of American Archivists (SAA) during an awards ceremony at Archives * Records 2023 in Washington...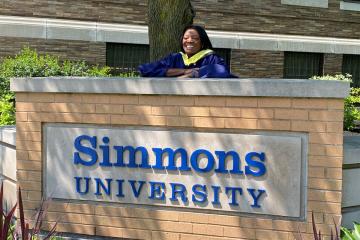 Alumnae/i Feature
Recent SLIS graduate Danita Callender '23MS was selected by faculty to receive the Kenneth R. Shaffer Outstanding Student Award, which acknowledges a student with impressive scholarship and leadership potential. We caught up with Callender for her thoughts on her time...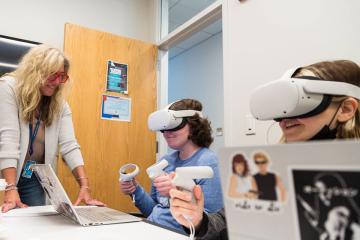 Campus & Community
"Virtual Reality is the Zoom of the future," says Assistant Professor Catherine Dumas. Simmons SLIS is on the cutting edge of using broadly accessible Virtual Reality (VR) technology as a general pedagogic tool. Dumas, along with Assistant Professor Rachel Williams...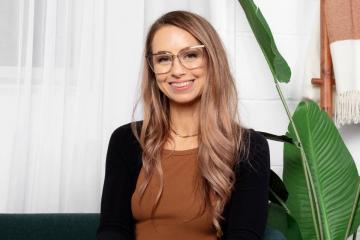 Alumnae/i Feature
Brooke Lake founded Monocurate , a personal archiving company, in 2021. We checked in with Lake about the company, what kind of materials they preserve, and how she created this unique archival niche business. What led you to Simmons School...
Alumnae/i Feature
What led you to study Library and Information Science at Simmons? I had wanted to be a librarian for a long time. I love organizing things, so it seemed like a good fit. I grew up in the Boston area...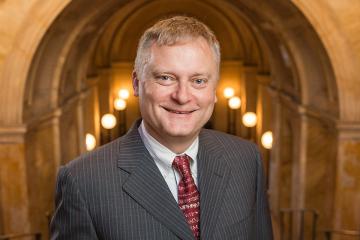 Student Story
SLIS doctoral student David Leonard presides over one of the greatest libraries in the country. He spoke with us about his longstanding fascination with libraries and the significant role that libraries play for their communities. How did you become interested...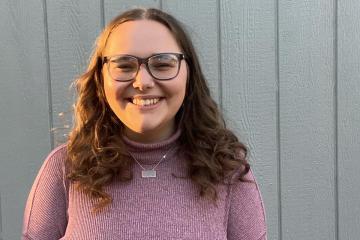 Alumnae/i Feature
What brought you to Simmons to study Social Work? I wanted to be in Massachusetts. I fell in love with the area, then discovered all of the women-centered colleges and toured the schools. When I visited Simmons, I loved that...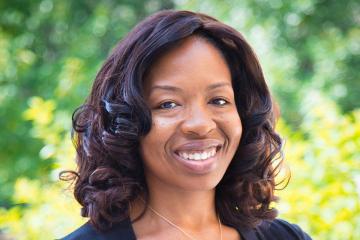 Faculty Spotlight
"The North Star Collective Faculty Fellowship provides an opportunity for BIPOC faculty to come together and create a community in which we can support one another," says SLIS Assistant Professor and Faculty Fellow Rebecca Davis . "Faculty Fellows learn about...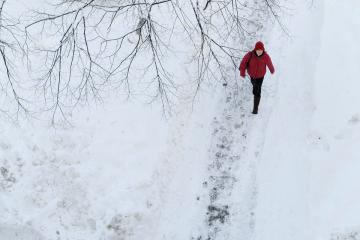 Faculty Spotlight
It's snowflake season in New England, and beyond. In honor of the chilly landscape, we asked SLIS and Children's Literature Adjunct Anita Silvey to discuss a particular book from her publishing career: Snowflake Bentley . This book, written by Jacqueline...