Alumnae/i Feature
Robert Donovan '21MSW: Treating the "Invisible Wounds" of Military Service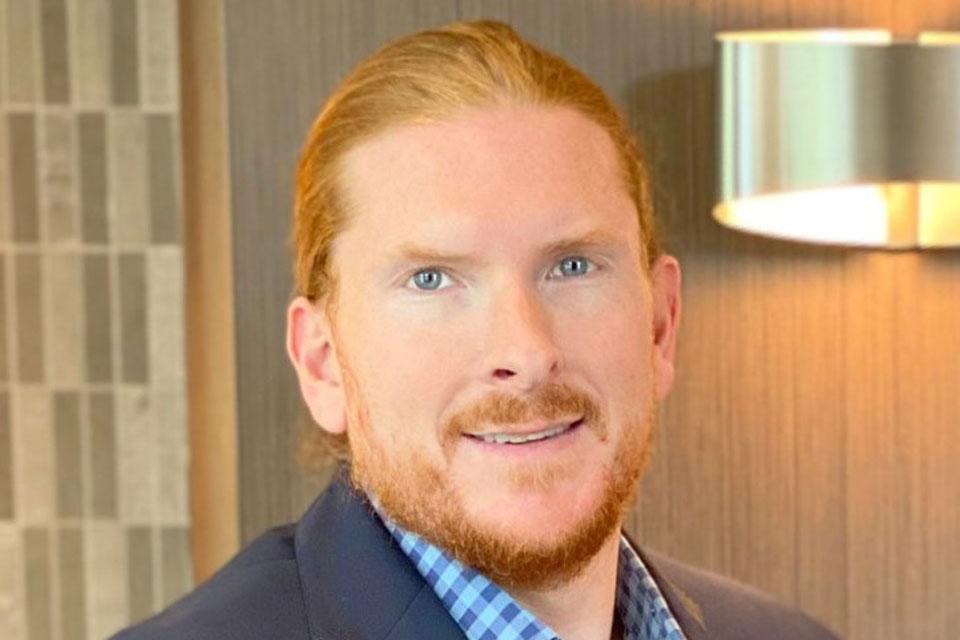 Simmons changed my entire perspective. I learned that social work was not only a passion for me but also a calling.
What the job entails
Robert is a clinical social worker at Home Base, a nationally recognized clinic run by the Red Sox Foundation and Massachusetts General Hospital that treats the "invisible wounds" of military service. He works in the Intensive Clinical Program (ICP), where every two weeks 24 veterans from across the country receive holistic care for PTSD, traumatic brain injury, military sexual trauma, depression, and anxiety. The no-cost program also helps family members, including survivors of suicide. Part of a multidisciplinary team, Robert facilitates several groups, assists with case management, and handles admissions. Soon, he'll begin seeing clients for individual therapy. "Veterans come in struggling significantly with avoidance, intrusive thoughts, and hypervigilance," reports Robert. "They then receive about 70 hours of care over the two weeks. The transformations are amazing."
What brought him to Simmons
After 13 years in the Army, with combat deployments to Iraq and Afghanistan, Robert decided to pursue social work to continue his service to others. He also wanted to "give back," he explains, following treatment for PTSD and alcohol use disorder. "I realized how empowering it was to get help for myself," he says. Robert appreciated the clinical focus and Boston location of Simmons Social Work, as well as its welcoming veteran community, led by Associate Professor Abbie Frost, PhD. "I could see myself fitting in at Simmons," he says.
How Simmons prepared him
Robert entered the program with the goal of working with the veteran and military community. Comprehensive coursework, he says, allowed him to tailor his research and writing to issues facing this population. Drawing on his background as a military police officer, he completed his first internship with Somerville Police Department Community Outreach, Help, and Recovery (COHR). In this reform-focused role, he conducted community case management—responding to outreach calls, providing individual therapy, and advocating for jail diversion, among other responsibilities. His second placement was in Home Base's Intensive Clinical Program, an opportunity that led to his full-time position. Robert was also instrumental in building the Student Veterans of America chapter at Simmons, serving as its vice president. "Simmons changed my entire perspective," he says. "I learned that social work was not only a passion for me but also a calling." 
Why it's rewarding
"Being a social worker is a constant reminder of my own journey and how I can continue to live with a greater purpose," says Robert. "I get goose bumps when I see people on ICP graduation day and realize how much healing has happened. It's so powerful."