Campus & Community
Head of the Charles and Riverside Boat Club Celebrate the Late Simmons Crew Coach Nikolay Kurmakov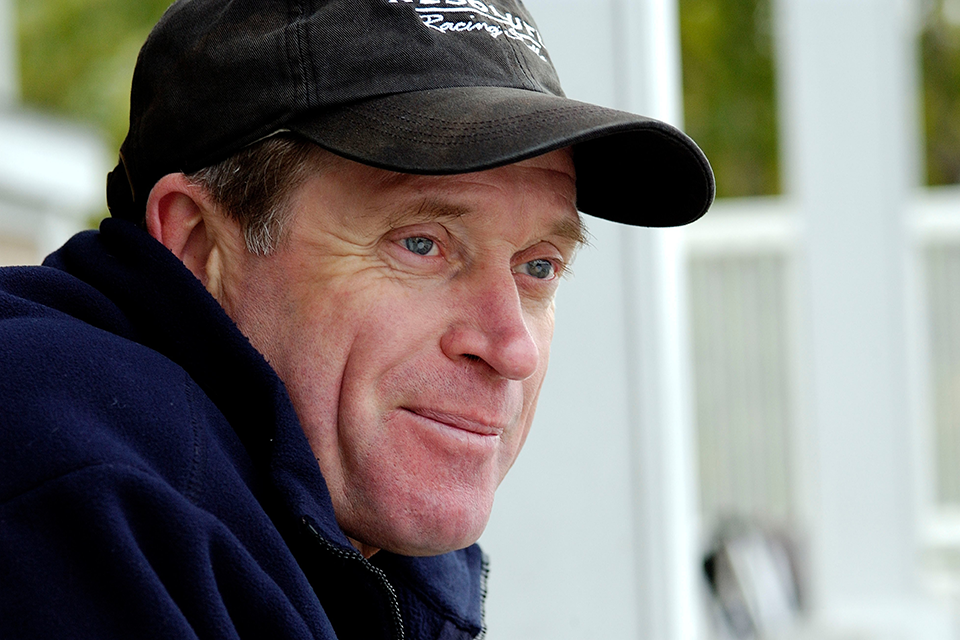 Nik was not only an outstanding coach but also an exemplary person. He made an indelible impression on all our student-athletes, the Riverside Boat Club community as well as the Boston rowing community. While he is missed tremendously, his legacy and this honor live on.
— Director of Athletics Ali Kantor
On Sunday, October 24, the Head of the Charles will recognize the late Simmons University Head Crew Coach Nikolay Kurmakov by naming the Women's Club Eight trophy the "Nikolay Kurmakov Trophy." The late coach has previously been honored by the Riverside Boat Club with a September 26 race named the "Head of the Kurmakov." Following the race, they held a celebration of his life and recognized his many accomplishments for the rowing community.
"What a tremendous tribute to Nikolay, that the Head of the Charles Executive Director Fred Schoch has chosen to name the Women's Club Eight trophy after Nik," says Simmons Director of Athletics Ali Kantor. "Nik was not only an outstanding coach but also an exemplary person. He made an indelible impression on all our student-athletes, the Riverside Boat Club community as well as the Boston rowing community. While he is missed tremendously, his legacy and this honor live on." 
Born in Ukraine, Coach Kurmakov was first introduced to rowing – the sport that would play such an integral role in his life – as a teenager. He moved to Boston at the age of 41 and became the head coach of the Simmons crew team, a position he cherished.
For nearly 30 years, Coach Kurmakov was a beloved coach, mentor, and friend known for his tremendous work ethic and kind spirit. Under his leadership, Simmons' crew program grew and became one of the best in the region – achieving national rankings and earning medals at the New England Fours Championship and world-renowned Head of the Charles Regatta. Coach Kurmakov was also an active member of the Boston rowing community and raced in his free time.
In 2017, Coach Kurmakov discussed his philosophy on coaching and life.
"I try to teach my athletes to handle life fair, to be a good addition to human society in this world, to be honest, to work hard, to be a good teammate, to be a good roommate, to respect other people, and to have a good personality," he said. "You must love what you are doing with your life."
In addition to the celebration of life, the Simmons Alumni 8+ is fundraising for the Simmons Crew Team in memory of Coach Nikolay Kurmakov.