Faculty Spotlight
Researching and Evaluating for an Equitable Future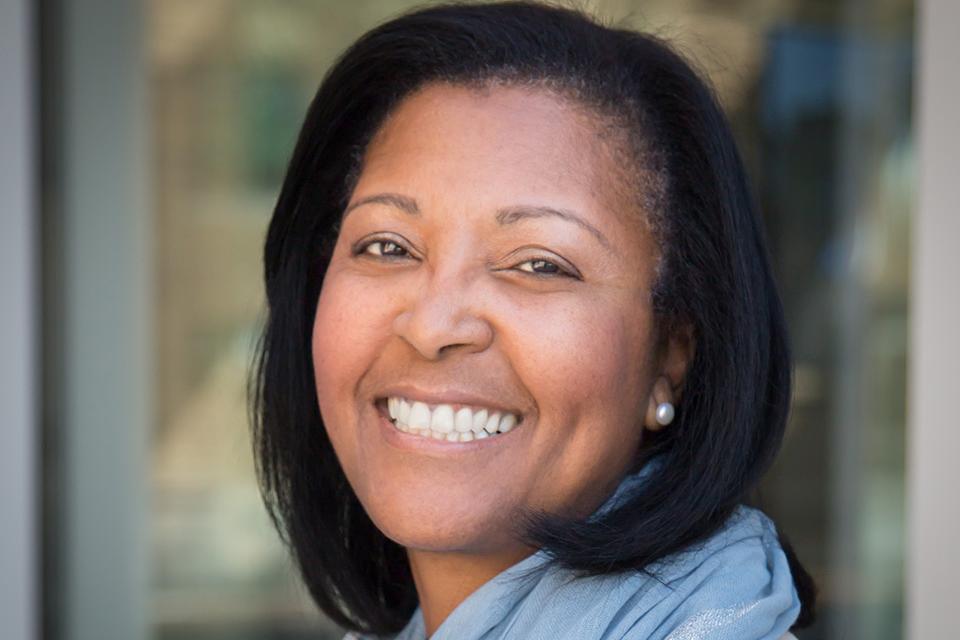 Simmons is proud to announce that Associate Professor of Social Work Tamara Cadet has been selected for the Leaders In Equitable Evaluation and Diversity (LEEAD) Fellowship. LEEAD is dedicated to developing pipelines of leaders from communities that are underrepresented and who are committed to culturally responsive and equitable research and evaluation. While awareness and actively reducing bias is critical, strengthening the skills of researchers from multiple backgrounds is imperative for the future of science and social innovation. To that end, LEEAD accepts "accomplished, mid-career scholars from underrepresented racial and ethnic groups who aspire to become leaders in the field of evaluation." These scholars engage in a rigorous training program to develop their evaluation expertise.
Melinda Gushwa, Director of the MSW Program and Associate Professor of Social Work,  describes Dr. Cadet as "an excellent teacher, scholar and steward of the social work profession," and cites her deep commitment to diversity, equity, and inclusion through "her interactions with colleagues, advocacy for disenfranchised and marginalized populations, support of diverse students, involvement in the community, and her research, which answers important questions about healthcare disparities and inequities."
Programs such as LEEADs are critical because a lack of racial and ethnic diversity among researchers restricts the usefulness of research results, and limits our ability to resolve social problems. Evaluation firms and policy think tanks need the insight of a diverse group of people to accurately assess research and improve practices and policies in social services.
Of her selection as a Fellow, Dr. Cadet says, "I am excited to be a 2019 LEEAD Fellow because the fellowship will provide me with an opportunity to cement my skills to conduct, provide and teach culturally responsive and equitable evaluations for the patients, clients, and communities that most need effective interventions and programs."