Voices of Simmons
In Remembrance of Associate Professor Emerita Susan P. Bloom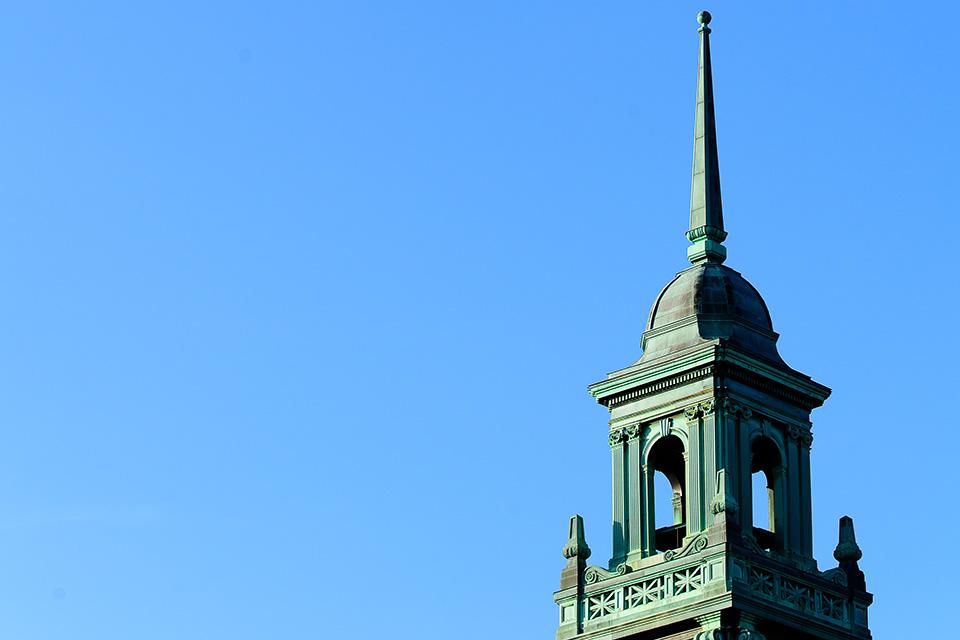 Susan's colleagues and friends, Professor Cathryn Mercier and Carolyn Shute, have written the following lovely tribute:
An outstanding teacher and valued colleague, Susan shaped the world of children's literature through legions of devoted students who became writers, editors, teachers, librarians, book advocates, and academics. Susan passed away peacefully at her home in Framingham on June 7, 2019 after a long, valiant battle against ovarian cancer. Susan was 80 years old.
Raised largely by her widowed mother, a seamstress, Susan first arrived at Simmons in 1956 to pursue her BA in English. She eventually returned to pursue the MA in Children's Literature. A double alumna, Susan gave back to Simmons in so many ways — not the least of which was bringing to Simmons her daughter Johanna, who also became a double alumna. In her years teaching English at Newton North High School, Susan supervised student teachers from Simmons. She taught in the freshman composition course at Simmons. From 1986-2005, she directed the graduate programs in Children's Literature and the Center for the Study of Children's Literature. She enjoyed a close working relationship and 33-year friendship with Cathie Mercier. Together, they launched 13 Summer Institutes in Children's Literature, designed a uniquely competitive Master of Fine Arts degree, and co-authored three biocritical studies of significant writers. Upon her retirement, Susan and her family, friends, and alumni established the Susan P. Bloom Fund to support the Center's distinctive institutes and advocacy work.
Susan's reputation as a critic and as a creative spirit fortified the University's status as a leader in children's literature. She served on The Horn Book review staff, twice chaired the Boston Globe–Horn Book Awards, and twice served on the prestigious Newbery Award committee. Her annual book talks highlighting "the best of the best" from a given year's publishing crop saw innumerable return attendees and she carried the tradition to the Eric Carle Museum of Picture Book Art in Amherst, MA. Committed to cheering new authors and illustrators, she began an annual lecture by a debut creator and served on the PEN New England Children's Book Caucus. When she retired from Simmons, the Caucus renamed the award as Susan P. Bloom Children's Book Discovery Award in recognition of her commitment to emerging talent.
Susan's accomplishments are myriad, but the words of her students best convey her deep love of teaching and learning. Megan Lambert, current faculty member, recalls Susan as "a model of attentiveness in the classroom. Her irrepressible sense of delight in learning inspired us to pay closer attention to what we read and how we listened to each other. It's been two decades since I took a class with Susan Bloom, but I've never stopped learning from her." And Susan Rich, a lauded book editor for Little, Brown, shared that "Susan taught me to look at literature deeply and with an open heart. Her pride in my books has been a vital measure of my work." Jo Knowles, herself a double alumna in English and Children's Literature, channeled E.B. White to share that "Susan was Charlotte to all of us Wilburs, so unsure of what we were capable of. Show me how you are TERRIFIC, Susan said. We will carry her radiance in our hearts."
Writers, illustrators, and editors throughout the field fell under Susan's spell. Newbery Award-winning author Lois Lowry noted that "It's TOUGH (capitals hers) to find someone who didn't appreciate Susan." Author/illustrator David Macaulay, winner of the Caldecott Medal and Simmons Honorary Degree recipient, found "the depth of her enthusiasm for teaching and learning absolutely contagious. When she visited my studio with her classes, she always managed to wring the best out of me in her determination to connect the finished books with their creator." Jacqueline Woodson, National Ambassador for Young People's Literature, Simmons 2018 Commencement Speaker and Honorary Degree recipient, reacted to Susan's loss with these words: "There are very few days that go by without me thinking about Susan. I adore that woman beyond and beyond and am SO not ready for her to become an ancestor! She is the truth, that woman."
Children's books were Susan's vocation and avocation, but her milieu was the world. The world of museums, theatre, NPR, politics, entertaining, gardening, great literature and must-watch TV. Most of all, she took pride in her students, found great pleasure in her friends, and was always humbled and honored by her affiliation with Simmons.
Susan was preceded in death by her parents, her husband David Bloom, and her sister Lois (Parker) Glick. She leaves behind those she considered the most profound blessings in life: her best-beloved daughter Johanna (Bloom) Morse, esteemed son-in-law Bobby Morse, and her three treasured grandchildren, Jacob (13), Benjamin (11), and Lily (6).
Read Susan P. Bloom's full obituary
---
Donations can be made in Susan's memory to the Center for the Study of Children's Literature c/o The Bloom Fund.