Voices of Simmons
Remembering Professor Emerita Dr. Marion Walter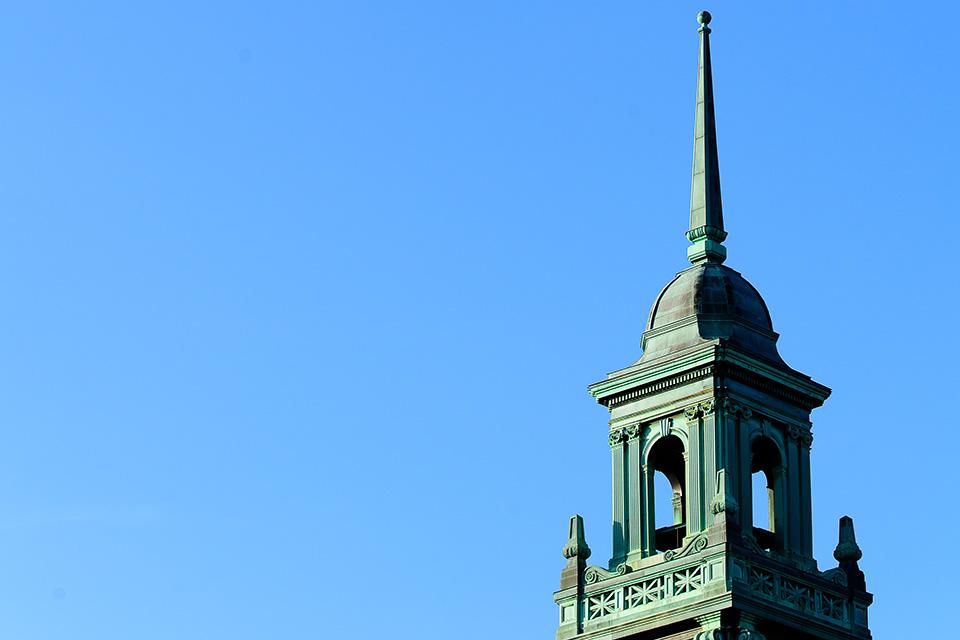 Marion is a remarkable woman and was an inspiration and guide to not only me but also all her students.
— Lenore Blum '63
It is with great sadness that I write to share news about the passing of Simmons Professor Emerita Dr. Marion Walter, a world-renowned mathematics educator who founded the University's Department of Mathematics and math major.
Beloved by her colleagues, students, and staff, Dr. Walter leaves a lasting legacy at Simmons, serving as the Mathematics Department Chair and then as a faculty member before accepting a position at Harvard and later at the University of Oregon. In 2010, Dr. Walter was awarded an honorary degree from Simmons. Funds from Dr. Walter and other donors also helped create the Marion Walter Future of Mathematics Awards at Simmons, awarded to math majors who intended to pursue careers as high school math teachers.
Though I did not have the honor of knowing Dr. Walter personally, I had the opportunity to hear from those who did. Simmons Professor Margaret Menzin, who is Director of Mathematics and Statistics, recalls fondly that "Marion was a lovely person, and the embodiment of graciousness."
Director of Alumnae/i and Volunteer Engagement Krissy Raposa had the honor of representing Simmons at Dr. Walter's ninetieth birthday. Krissy recalls how Dr. Walter kept a calendar and liked to call everyone on their birthday, and she says Dr. Walter "holds a special place in the hearts of many at Simmons, including my own."
"Dr. Walter was very inquisitive and asked a lot of questions – always wanting to research and learn more," says Krissy. "She often told jokes, and had a unique, dry sense of humor. She loved puzzles and problem solving, even including ones in birthday cards she sent."
Carnegie Mellon Professor Emerita Lenore Blum '63, one of Dr. Walter's former students, has also discussed the impact of her mentor.
"Marion is a remarkable woman and was an inspiration and guide to not only me but also all her students," Professor Blum said during her Simmons Alumnae Lifetime Achievement award acceptance speech.
Dr. Walter's story is a remarkable one of strength, resiliency, and grace. She was a Holocaust survivor who escaped Germany on the Kindertransport, a rescue operation that evacuated thousands of Jewish children to England prior to World War II.
Dr. Walter is also among a rare group of individuals with her own theorem – "The Marion Walter Theorem," also known as "Marion's Theorem." In addition to her teaching, Dr. Walter was a widely published author – including "The Art of Problem Solving," which she co-authored with mathematics educator Stephen Brown and "The Magic Mirror Book" that teaches children about symmetry. She also had a passion for photography and was interested in the connections between math and art.
Members of the community can watch a virtual memorial service for Dr. Walter today at 4:30 p.m. EST. On behalf of all of Dr. Walter's colleagues, former students, and the entire Simmons community, I extend our deepest condolences to Dr. Walter's family and friends, including her two nieces, Annette and Rachel Kann. We are incredibly grateful for Dr. Walter's service. Simmons today is a stronger, more vibrant institution because of her commitment, leadership, and passion.
— Lynn Perry Wooten