Faculty Spotlight
Professor Vieira and Kaitlyn Ripaldi '17 Partner to Publish Children's Book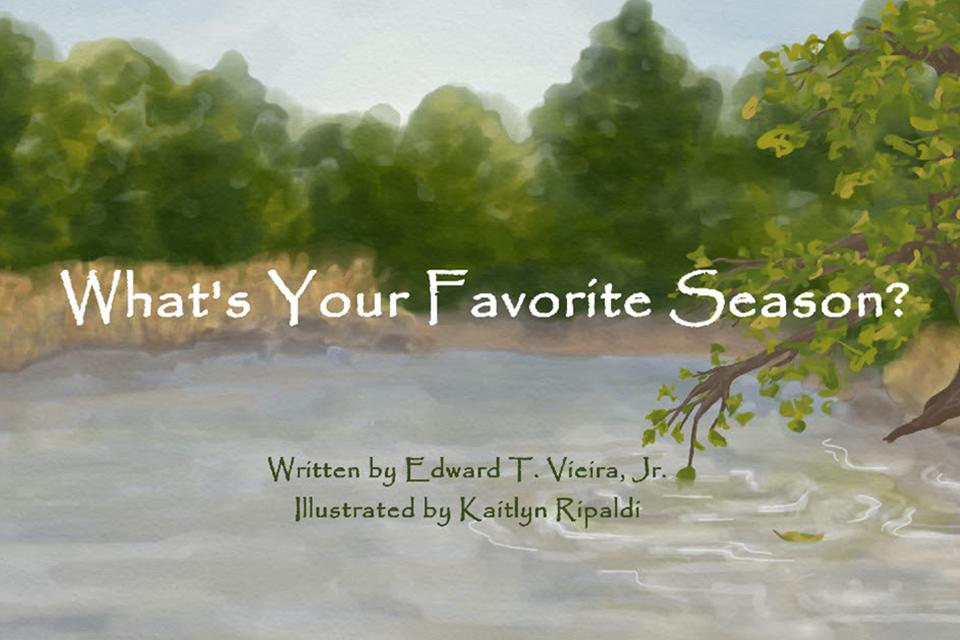 We caught up with the author and illustrator about their collaboration on this project.

This year Professor Ed Vieira published his first children's book, What's Your Favorite Season?. After brainstorming, writing and rewriting for 25 years, Vieira is thrilled with his story's publication. Pulling from personal inspiration, Ed Vieira set the story in Maine where he currently resides. 
What's Your Favorite Season? follows Windy Wind and Nimbus Cloud as they embark on an adventure to find out which season is best. As they explore the forests of Maine, they ask many of its residents what season they prefer. What they find is more than they can handle. In the end however, Windy and Nimbus learn that all seasons offer something for everyone.
To help his story come to life, Vieira enlisted the help of YellowLeaf Design owner and Simmons alumna, Kaitlyn Ripaldi '17. 
"Kaitlyn created outstanding illustrations that capture the essence of the characters adding to the enjoyment of reading this tale," says Vieira.
With a degree in graphic design and previous experience illustrating children's books, Ripaldi was excited to collaborate with Vieira on this project. According to Ripaldi, What's Your Favorite Season? is her largest illustration project to date.
"During my time at Simmons I took a range of classes in the Communications Department and the Art and Music Department," she says. "The underlying pull of all these courses helped to develop my skills as a storyteller, specifically through visual media. So when Ed and I began What's Your Favorite Season? I spent a lot of time thinking about how my illustrations would be used to communicate with the book's audience and enhance the written portion of the story."
Vieira notes that his story addresses some of life's challenging issues in various ways and exposes the reader to a variety of topics, allowing them to draw their own conclusions. 
"Having studied children's reading comprehension and engagement for many years, the illustrations and text help facilitate reading engagement by providing context and creative possibilities in a child's mind," explains Vieira.
In order to increase engagement, Vieira created a digital interactive version of the book, which provides additional information for young readers through questions and related content. Vieira hopes that this will inspire further exploration about the topics of What's Your Favorite Season? and encourage young readers to always fully immerse themselves in their reading.