Faculty Spotlight
Professor Johnnie Hamilton-Mason Receives 2019 Feminist Scholar Award at CSWE Conference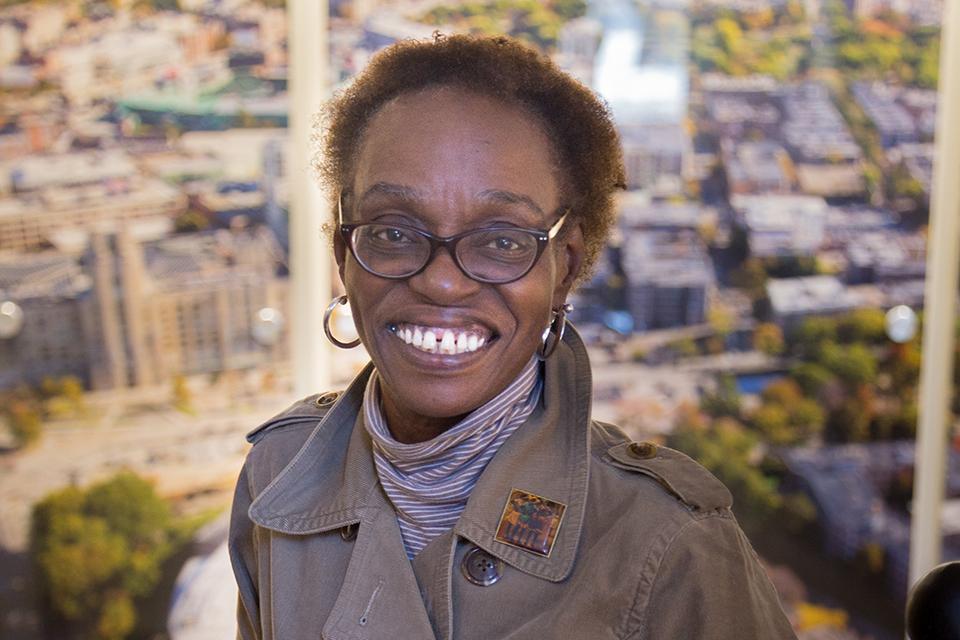 The CSWE Council on the Role and Status of Women in Social Work Education annually awards a feminist scholar who has advanced feminist knowledge as it pertains to social work theory, research, practice, policy, and education.
The 2019 Feminist Scholar Award recipient is Dr. Johnnie Hamilton-Mason of Simmons University's School of Social Work (SSW). She teaches "Advanced Clinical Practice," "Human Behavior in the Social Environment," "Leadership," "Political Strategies for Clinical Social Workers Practice," "Practice With Immigrants and Refugees," and "Qualitative Research."
From 2004–2007 Dr. Hamilton-Mason served as director of the doctoral program at SSW. In 2005 she co-founded the SSW's Pharnal Longus Academy for Undoing Racism. From 2001–2008 she served as a Harvard University W. E. B. DuBois Institute nonresident fellow in African American research. Her scholarship and research interests are primarily concerned with African American women and families, the intersection of cross-cultural theory and practice, and HIV/AIDS prevention and treatment.
She has served as a researcher at the University of Texas Hurricane Katrina Researcher Collaborative. Dr. Hamilton-Mason's current research is focused on African American mothers and their daughters: coping, stress, and self-esteem. She recently co-authored a book, Systemic Racism in America: Its Perpetuation Through Scaffolding (Tourse, Hamilton-Mason, & Wewiorski, 2018). She enhances her teaching through clinical practice in urban agencies and through consultation and education locally and internationally.
Dr. Hamilton-Mason serves as a Board of Trustees member for the Research Education Collaborative for Al Quds University, Massachusetts Advocacy for Children, and is a member of the Heritage Guild. In 2013, she was honored to receive the Massachusetts (National Association of Social Workers) NASW Educator of the Year Award. She also received the Greater Boston Association of Black Social Workers Sankofa Community Development Award in 2016. As a practitioner, researcher and scholar, her passion lies in the intersection of social, political, and economic advocacy for underrepresented populations and communities.
Dr. Johnnie Hamilton-Mason will receive the 2019 Feminist Scholar Award on October 26 during the Feminist Networking Breakfast at CSWE's Annual Program Meeting in Denver, Colorado.
---
Originally published by the Council for Social Work Education.