Announcement
Professor Erica Moura '10 Receives 2019 Alden Poole Faculty Mentor Award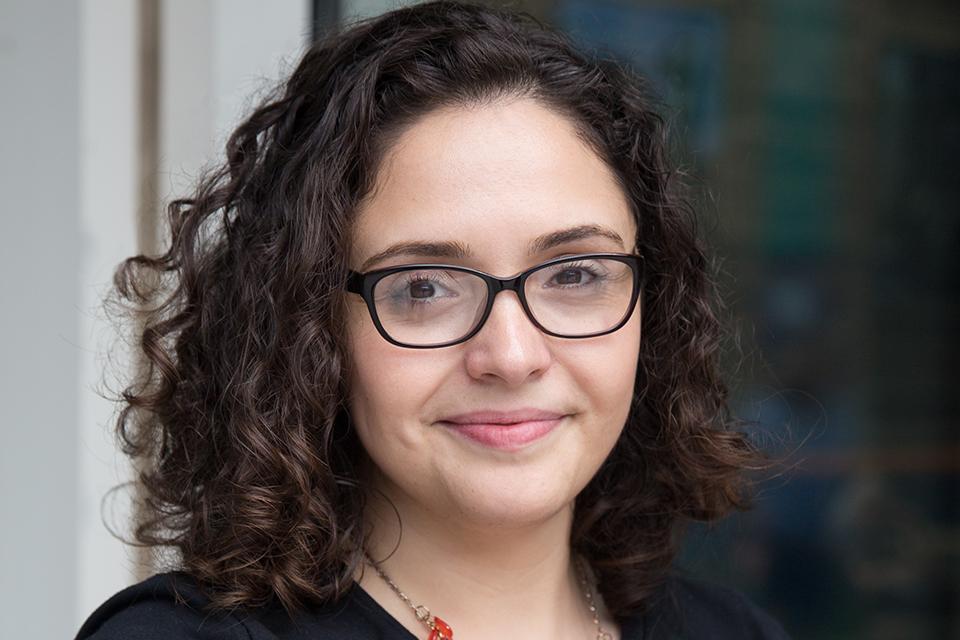 Erica Moura '10, assistant professor of practice, communication, in the Gwen Ifill College of Media, Arts, and Humanities, is the 2019 recipient of the Alden Poole Faculty Mentor Award. It recognizes one faculty member in the College who has had a profound impact on the life, career or direction of students at Simmons University. 
"I am lucky to say I've had great examples of mentors in my life, including some of my former Professors at Simmons, Jim Corcoran and Len Mailloux. They supported, guided, and were there through all turns of my career," says Moura, "I am grateful that my path has brought me full circle. I am deeply honored to have won this award."
The Award is named in honor of Professor Alden Poole for his work in the Department of Communications (1955-1986) helping students achieve their potentials. Among the notable students he influenced was the late Gwen Ifill '77, '93HD.
In a letter notifying Moura of the honor, Dean Brian Norman wrote that she exemplifies "our commitment in Ifill College and beyond to preparing students to become lifelong leaders in their professions and in their communities."
Julie Taliesin '18 nominated Moura for the Award, writing, in part, that "Erica continues to work tirelessly as an educator and mentor at Simmons. Her wit, kindness, humor, and no-nonsense attitude is why so many of my peers continue to love and trust her, and rely on her as a resource as we progress in our careers."
Alumnae/i may nominate any current Ifill College faculty member for the Alden Poole Faculty Mentor Award, which includes a $500 honorarium.