Campus & Community
The One Simmons Project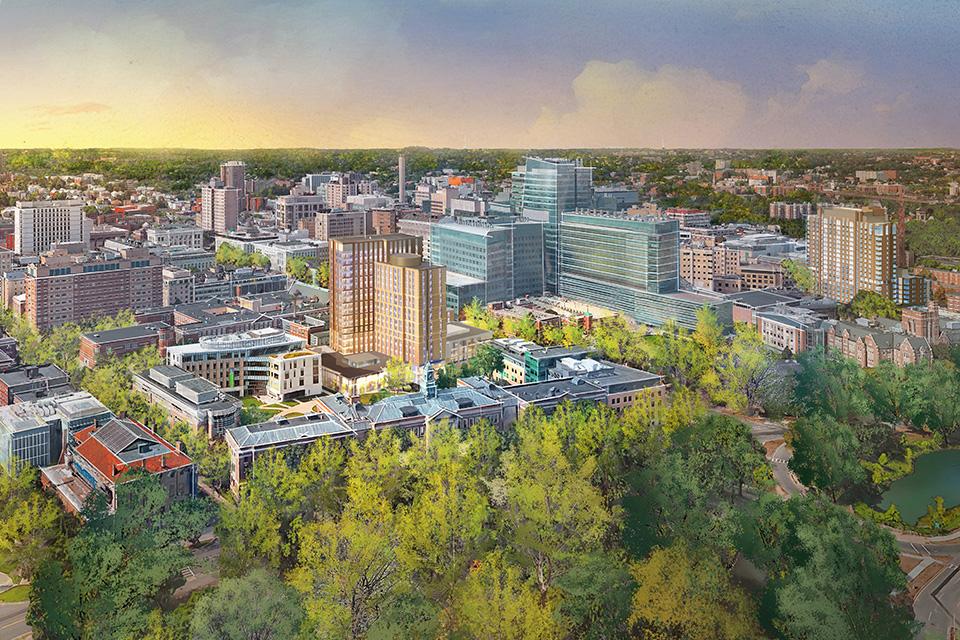 "The One Simmons project is the most important investment we've made in our future," says President Helen Drinan
Implementation of the University's vision for the future is entering a new phase
Citing an enduring commitment to meeting the needs and aspirations of current and future students, the Trustees voted to move forward One Simmons, the plan to integrate the future living and learning environment on campus. The initiative involves redesigning the academic campus in a way that ultimately will make it possible to house the entire academic and residential experience on one more-sustainable and accessible campus.
"The One Simmons project is the most important investment we've made in our future, and we are convinced that with strong philanthropic support, Simmons will continue to give access and opportunity to our students for the next 100 years," says President Helen Drinan.
The planned campus changes are designed to complement last year's curriculum redesign with its focus on making the most of interdisciplinary and interprofessional collaborations for students, regardless of their major.