Alumnae/i Feature
In Memory of Distinguished Alumna, Susan Nutter '68MS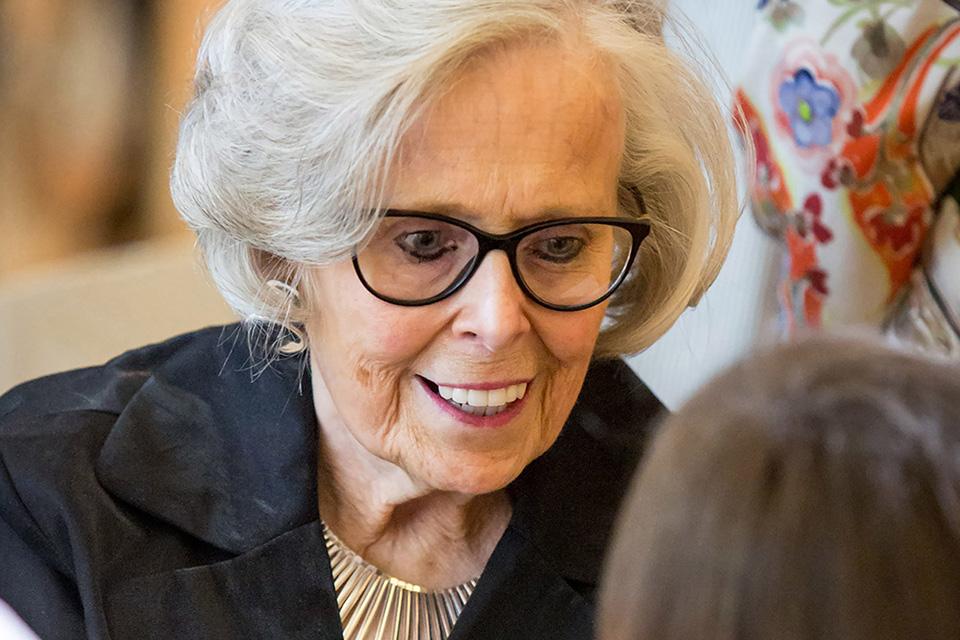 Nutter is remembered for her dedication to academic libraries.
SLIS Alumni Achievement Award 1995 recipient Susan Keene Nutter '68MS died on March 25, 2019. In her last professional role, she served as the vice provost and director of the North Carolina State University Libraries in Raleigh, NC.
Nutter led the NC State University Libraries from 1987 to 2017. Her achievements ranged from building world-class research collections and leading the creation of the online library, to attracting and developing a talented staff. She also oversaw the design and realization of spaces for learning, collaboration, and discovery, including the award-winning James B. Hunt Jr. Library.
Prior to going to NC State, Nutter was associate director of Barker Engineering Library at MIT and a Council on Library Resources academic library management intern at the University of North Carolina at Chapel Hill. Nutter was active in the Association of Research Libraries (ARL), serving as president 1992–1993 and on the Board of Directors 1989–1994. For more information, visit her obituary.