Campus & Community
Meet Nakeisha Cody: Director of Undergraduate Research and Fellowships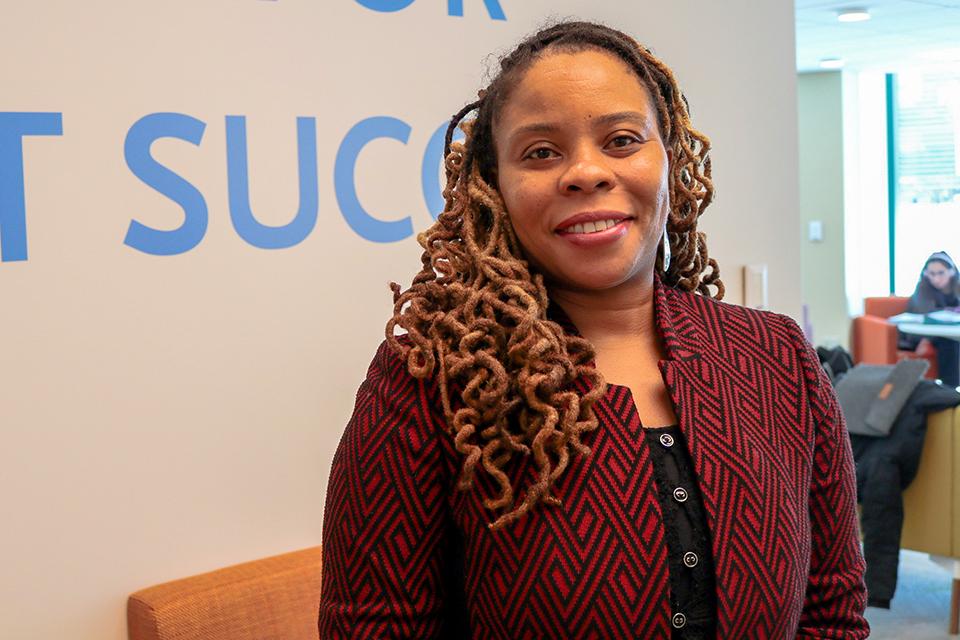 We chatted with the Director about her role and how students can get involved in undergraduate research!

Where did you go to college and what did you study?
I received my undergraduate degree from the University of Virginia, majoring in anthropology and African American studies. Additionally, I received a PhD in sociology from Northeastern University.   
What's your role at Simmons?
I'm the Director of Undergraduate Research and Fellowships — a new office at Simmons.
What's your favorite thing about Simmons?
The people! So far I've met numerous students and colleagues who are supportive of my work. I believe Simmons is a place to build authentic and lasting relationships.
What inspired you to work in your field?
I was attracted to this field because I believe education plays a key role in transforming individuals and communities. I enjoy working with and mentoring students, and seeing them successful.  
How can students get involved with undergraduate research at Simmons?
There are several ways students can get involved, including:
Stopping by my office to learn about fellowship and research opportunities.
Scheduling me to talk to your student groups about fellowship/research opportunities.
Working or volunteering your time in the office.
How can students get in contact with you? 
My office is located in the Center for Student Success. Feel free to stop by and say hello! I can also be reached by phone: 617-521-2350 or by email. 
What's your favorite thing to do in Boston?  
I enjoy going out to hear live music, jazz mostly or 90s era hip-hop. 
Who's your favorite author?
I am a big fan of the late and great Octavia Butler. 
What's your favorite local lunch?
This is hard one, so many to choose from! I can confidently say I'm big fan of restaurants in the South End of Boston.