Campus & Community
Meet Alicia LaPolla: Assistant Dean of First Year Programs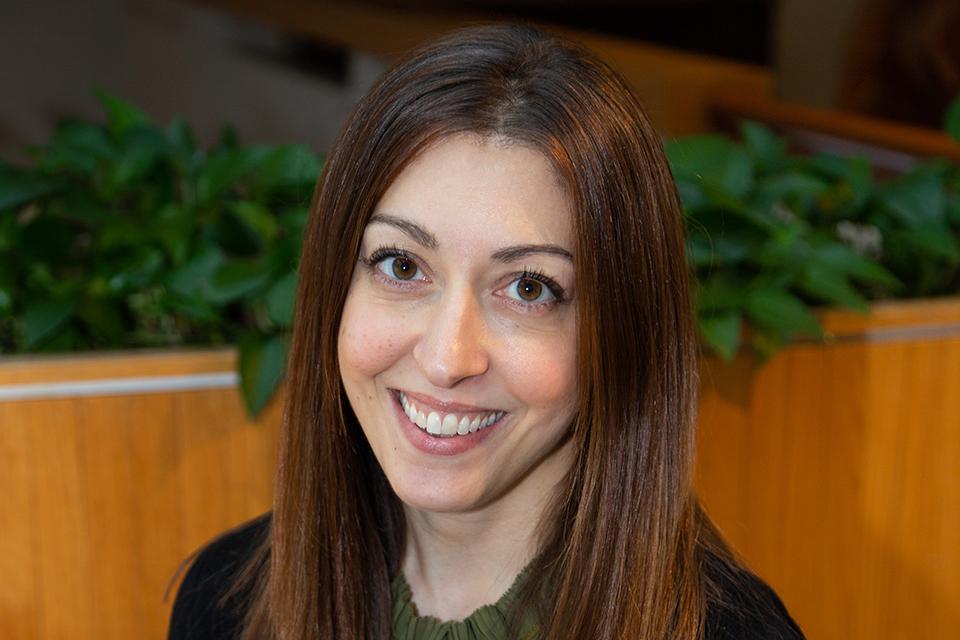 We chatted with the Assistant Dean about her role, her advice for students, and what she loves to do around Boston!

Where did you go to college and what did you study?
I attended Boston College and studied psychology there. I also have a masters in human development and psychology from the Harvard Graduate School of Education. I'm currently working on a doctoral degree in higher education at Northeastern.
Tell us about your role at Simmons.
I'm the Assistant Dean of First Year Programs, working with first year students to navigate the transition to college, which can be so exciting and challenging at the same time.
What's your favorite thing about Simmons?
I came to Simmons at the beginning of this academic year and it has been wonderful to see how close-knit this community is. There are so many friendly faces and opportunities for collaboration. 
I'm also a big fan of the pistachio muffins in Common Grounds!
What inspired you to work in your field?
My own college experience opened my eyes to the experiences of people with different backgrounds than my own — this really shaped my sense of self and worldview. I decided I wanted to make a career out of helping students learn and grow throughout that process. 
The best part of my job is meeting a student who feels like they really belong here and knows that their voice is important on campus. 
What advice would you give to students considering Simmons?
Think critically about what you want out of your college experience, but also keep an open mind. It can be difficult to know what a college is like until you've been on campus for a few months. Embrace the unexpected and allow yourself to explore all kinds of fields of study, organizations, and groups of friends.
How should prospective students connect with Simmons?
Connect with current students! Follow Simmons on Twitter, Instagram, and Facebook to get a taste of campus life. 
How can students get in contact with you? 
Students can email me. I'm also on Facebook!
If we visited your office, what would we see?
Pictures of my kids and a mini skee ball game. 
What's your favorite thing to do in Boston?  
I love trying new restaurants and just wandering the city. I'm particularly partial to the Arnold Arboretum in Jamaica Plain. It's so beautiful and it's where I got married!
What's your favorite book and TV show?
I love The Year of Magical Thinking by Joan Didion, and lately I've found myself curling up with some Netflix on the couch.
What's your favorite local lunch?
I could eat the halloumi salad from Tatte every day of the week. It's the best!