Faculty Spotlight
Mapping the Future of Artificial Intelligence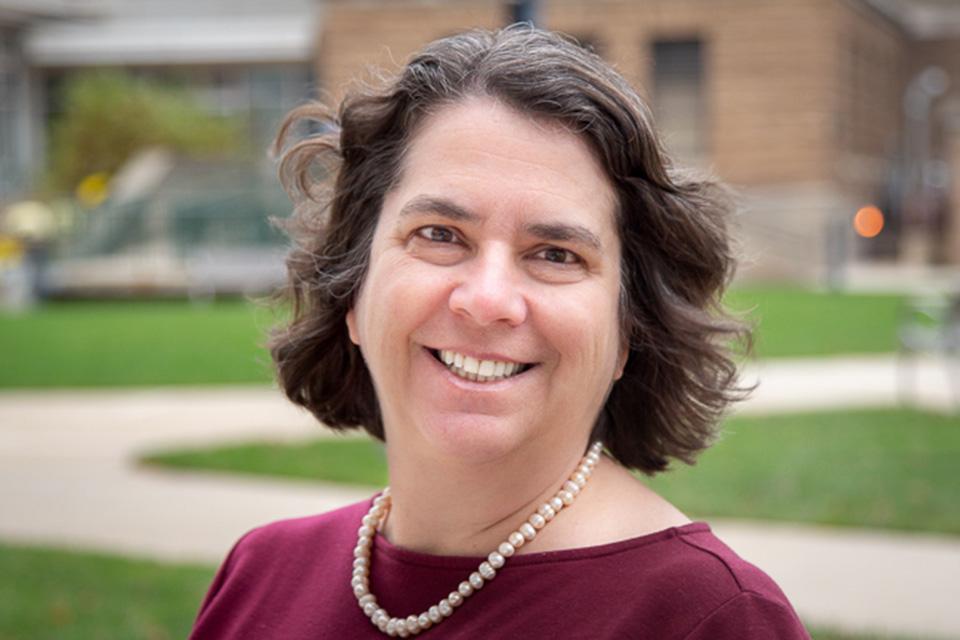 Dean Marie desJardins presents the AI Research Roadmap.
The College of Organizational, Computational, and Information Sciences Dean Marie desJardins presented at the Association for the Advancement of Artificial Intelligence (AAAI) Annual Conference in Honolulu, Hawaii on January 29. 
Dean desJardins was on a panel to present the interim results of the 20-year AI (Artificial Intelligence) Research Roadmap. There was remarkably strong interest in the session, with approximately 600 people in attendance.
About the AI Research Roadmap, desJardins says, "We are at a very exciting time of great promise and possibility for artificial intelligence. Amazing strides have been made in recent years in certain areas, especially machine learning and autonomous systems. The goal of the AI Research Roadmap is to identify strategic research directions that will let us maximize the potential of AI by investing in research areas that are perhaps less popular at the moment, but could be transformational in helping to solve major societal challenges, ranging from health and wellness, to climate change, to lifelong learning for an informed citizenry."
Watch the video from the AI Roadmap Town Hall presentation at AAAI-2019.