Alumnae/i Feature
Making Diversity, Equity and Inclusion a Priority with Kelley Chunn '90MS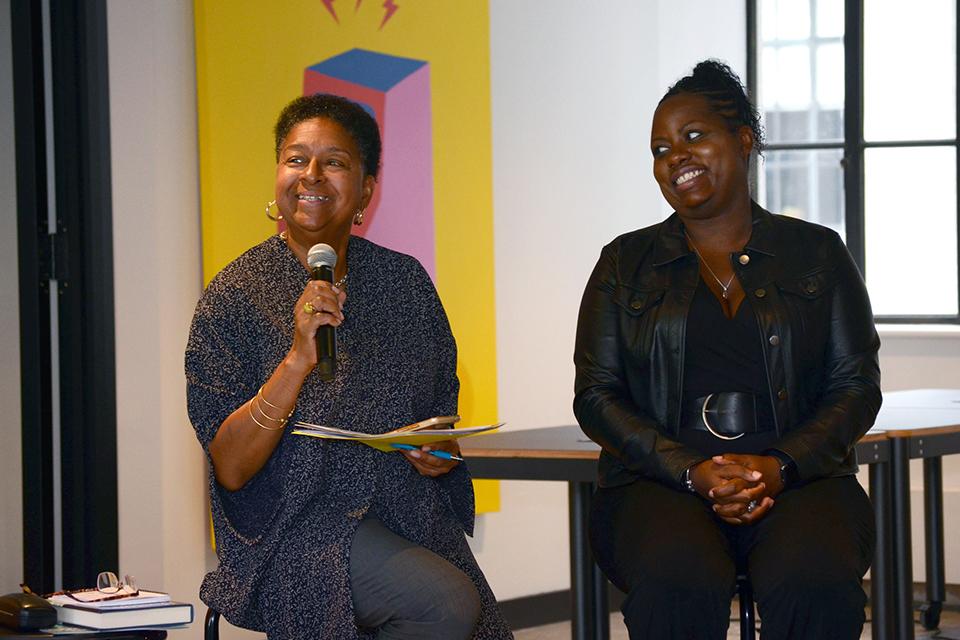 Kelley Chunn '90MS recently moderated the "BraveSpace: A Conversation on Diversity in Media & Communications" panel. Here's a glimpse into her discussion about how to incorporate diversity, equity and inclusion into the hiring process and beyond. 

Key questions to consider
Diversity, equity and inclusion applies across disciplines to the hiring, development and retaining process for diverse candidates and staff. As an employer, ask yourself these questions:
How do you market the position when hiring? 
How inclusive is this process? 
Once you hire the candidate, how do you make them feel welcome? 
Does the workplace culture support difference?
Retaining staff stems from giving them a voice, an inclusive culture and career mobility. Do staff feel empowered to ask questions? Do they have a sponsor at the table who can sing their praises and advocate for them to move up the ladder?
Change up the hiring process
Network outside of your comfort zone and reach out to people who are different with regard to race, ethnicity, sexual orientation, class or political persuasion. Explore your commonalities as a way to negotiate, understand and appreciate your differences. 
As Gwen Ifill '77, '93HD said, "Change comes from listening, learning, caring and conversation."
Make diversity a measurable priority 
Leaders of organizations drive these priorities from the top. They hold staff accountable for meeting measurable goals and objectives. For example, some staff performance measures can be based on to what extent diverse hiring goals and objectives are met.
In addition, companies must hire more than a token. Affinity or collaborative groups within the company together can have more agency and influence that just one employee. It's hard to be the "lone voice in the wilderness."
Socially responsible organizations
We're living in a turbulent time when politically aware consumers – especially socially engaged millennials – have the power to make or break brands with a tweet or a Facebook post. When features like price or quality are equal, brands that position themselves as socially responsible or socially engaged will connect more strongly with "woke" consumers. 
To avoid missteps, their staff and culture must reflect the multicultural dynamics of the marketplace. This broader scope of perspectives helps to anticipate problems that might occur.
---
Kelley Chunn is the principal of Kelley Chunn & Associates (KCA), an award-winning 25-year-old state certified, collaborative consultancy based in Boston. KCA provides culturally smart strategies to promote social change with a focus on equity and inclusion. She was recently appointed Associate Professor of Practice at the new Gwen Ifill College of Media, Arts & Humanities.