Alumnae/i Feature
Juliette Mayers '01MBA, Wins Phyllis Rappaport Alumnae Achievement Award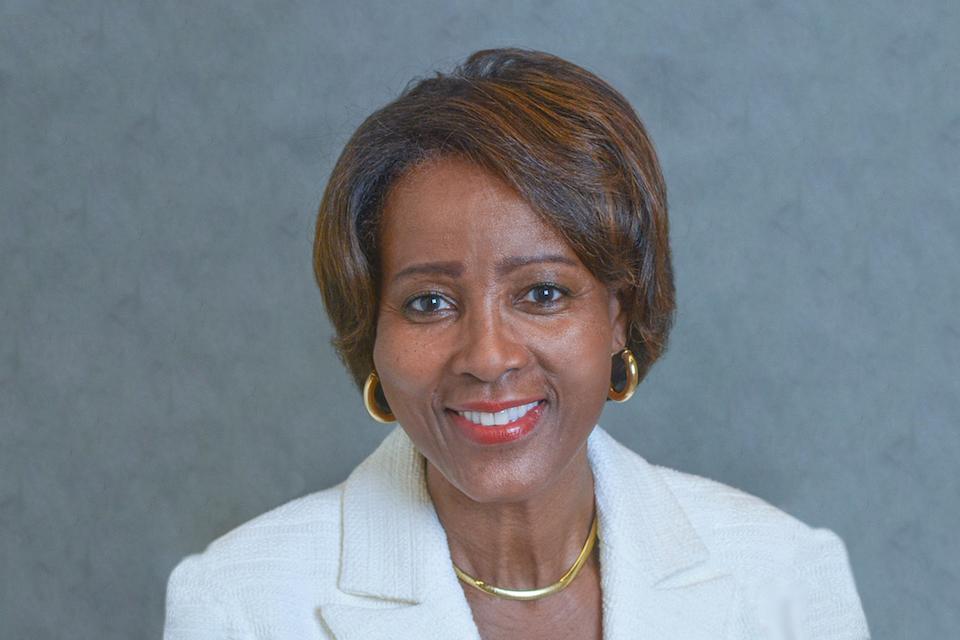 CEO, Diversity, Equity, and Inclusion consultant, author, and motivational speaker Juliette Mayers is this year's recipient of the Phyllis Rappaport Alumnae Achievement Award. This award is given each year to an alumna of the Simmons School of Business who demonstrates outstanding achievement in the field of management. This award is a testament to Mayers' hard work and commitment to creating opportunities for women and advocating for diversity.
In addition to the Rappaport award, the Business School's chapter of the Beta Gamma Sigma International Honor Society selected Mayers as this year's Chapter Honoree. In 2018, Mayers received the Gwen Ifill Leadership award from the Simmons Black Alumni Association. Currently, she is a fellow at the Simmons University Institute for Inclusive Leadership.
Mayers leads Inspiration Zone, her DEI firm that helps executives and organizations achieve a diverse and inclusive workforce. "I have the privilege to help organizations and individuals strive for their highest ideals," Mayers remarks. As a trusted advisor, Mayers assists boards, corporations, and individuals in creating inclusive workspaces.
Through her DEI consulting practice, published books, and podcast, she is fulfilling her company's objective of elevating brands and inspiring dreams. In these roles, Mayers says that she is "living the dream."
Mayers immigrated to the United States from the island of Barbados, West Indies. Throughout her childhood her family struggled financially, but, Mayers' mother instilled in her the desire to dream big.
"I had a dream but had no clue how I would realize it. However, I did have faith." Inspired by her mother's commitment to hard work and education, Mayers graduated cum laude from Northeastern University, and received an MBA degree from Simmons University in 2001 and was the recipient of two of the school's highest academic distinctions. In Mayers' words, the Simmons MBA was "a life changing opportunity."
Her favorite "Simmons moment" was when she brought her baby to class. "With all of the planning in the world and back-up plans, sometimes plans A and B fail. My classmates were very understanding. It was a reminder of why I chose Simmons."
Mayers spent much of her early career in corporate America, starting with GE Capital's leadership program. This opportunity shaped her mindset and heavily influenced her entrepreneurial tendencies within organizations. She went on to work with a variety of companies, including the Bank of Boston, The Ad Club of Greater Boston, and Blue Cross Blue Shield of Massachusetts. "When I reflect on my career," Mayers says, "I embraced my 'change-agent' role and innovated new programs and processes." Mayers founded Inspiration Zone in 2011 and is celebrating 11 years as a successful entrepreneur.
Mayers has also made an impact with her writing. Her first book, A Black Woman's Guide to Networking (2011), is deeply personal for her. "The initial inspiration came as I reflected on my mom's life and the essential role relationships played. Given the prevalence of bias, particularly as it relates the experiences of Black women, it was important for me to address the nuances and the challenges. Beyond that, I wanted to inspire other women and provide them with the foundational tools to succeed in the workplace." Mayers' second book, The Guide to Strategic Networking (2015), targets a broader audience and includes more action planning. She is now preparing a third book that integrates DEI and strategic networking, to be published by Forbes in 2023. She also is the host of "Entering the Inspiration Zone Podcast," which launched in March 2022.
In her virtual acceptance address for the Rappaport Award, Mayers offered words of advice to the Class of 2022. "My advice to you, graduates, is to be an upstander. And what that means is someone, when faced with adversity or injustice, speaks up, speaks out, and does something about it. So I hope that you will be an upstander, and I hope that you will give back to your community, your colleagues, and your universe."
Mayers is deeply grateful for being recognized as a Rappaport awardee. "This is rewarding, as it is validation that my Simmons preparation led me to be the kind of leader that exemplifies the school's commitment to women's empowerment. Who knew that a little girl from the island of Barbados,West Indies, who only had a dream, would make it to this point?" says Mayers. "Well, now I know, and I know that the future is bright."