Student Story
Jeremy Brown '22PhD Advocates Through Research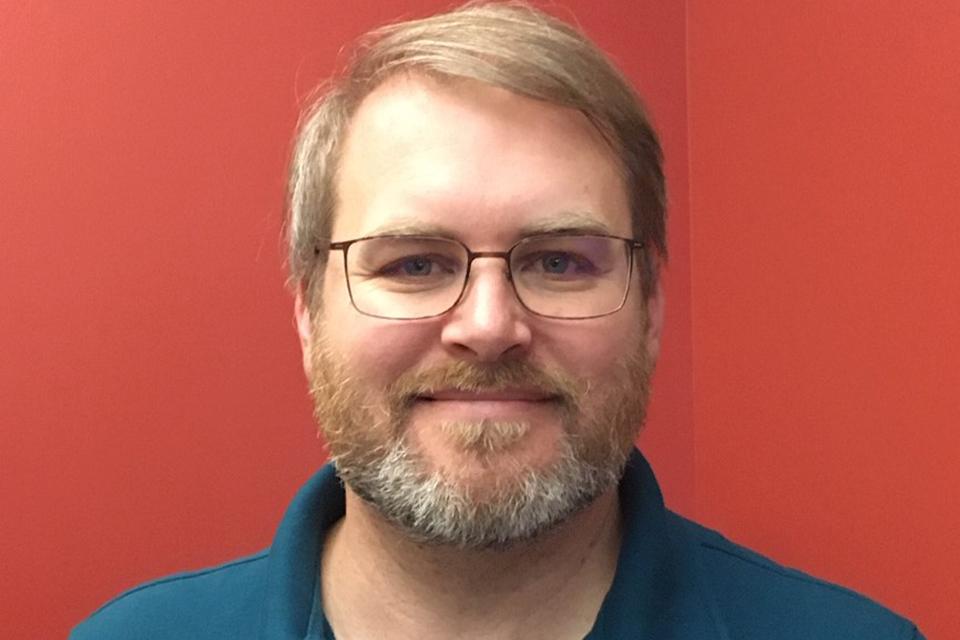 I hope to inspire others, as I have been inspired, to expand their thinking and beliefs about what is possible for themselves and their communities.
What he's studying
For 10 years, Jeremy Brown '22PhD has worked with people with intellectual disabilities or autism spectrum disorder, both in agencies and schools and now, in private practice. At Simmons, he is integrating this extensive clinical experience into exploring a variety of issues relevant to individuals with intellectual disabilities or autism.
"There is not enough appreciation of their experience," he says. In particular, he's interested in researching the negative effects of "masking," the strategy of hiding symptoms of autism in order to gain social acceptance. As an adjunct professor in social work at the University of New England, where he received his MSW, Jeremy hopes to apply his degree to a full-time faculty position.
What brought him to Simmons
Jeremy learned of the School of Social Work's doctoral program from a current student who teaches at the University of New England. The program's curriculum design—courses are held one day a week—made commuting to Simmons from Maine a possibility, says Jeremy. In addition, he liked the program's close-knit, supportive community and focus on rigorous research with roots in practice.
How Simmons is preparing him
Jeremy praises the program's faculty for their practice and research expertise. "All of my professors are wildly knowledgeable about their fields," he says. Challenging coursework, he adds, has allowed him to build skills in research and to expand his knowledge of policy while emphasizing an "incredibly important social justice lens."
Outside of the classroom, Jeremy plans to present an analysis and research proposal on the negative health outcomes of missed-rides suspension policies of nonemergency medical transportation providers in Maine. Additionally, he is completing a qualitative research project titled "Perceptions of Adults with Intellectual and Developmental Disabilities: The Experiences of African-Born Residential Direct Care Staff in Maine." He intends to use the results of this research to inform and improve agency training. 
Why it's rewarding
Pursuing a doctoral degree in social work, says Jeremy, broadens his ability to advocate for people with intellectual disabilities or autism spectrum disorder "with even greater knowledge and compassion." In his teaching, he hopes "to inspire others, as I have been inspired, to expand their thinking and beliefs about what is possible for themselves and their communities."