Campus & Community
Jason Wood receives 2023 Priscilla McKee Award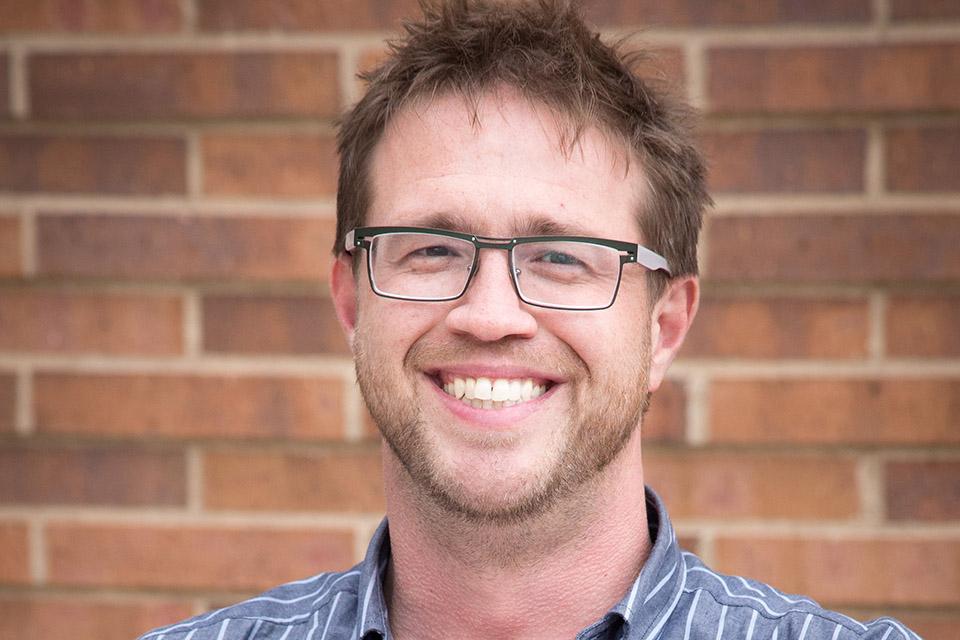 The Simmons Alumnae/i Association is proud to announce that the recipient of the 2023 Priscilla McKee Award for Faculty and Staff is Simmons University Archivist & Deputy Director Jason Wood '01MS, '11MS.
Jason received multiple nominations for this award, as recognition for his dedication to Simmons students and faculty. His collaborations span across the University, often providing a Simmons-specific historical perspective to projects and events.
"Many students and alums also belong to the recipient's fan club," noted Association Past Co-President Lynne Devnew '67, who presented Wood the award at the 2023 Service Awards on May 2. "As asserted in a nomination, this year's honoree is proactive, doesn't just wait to be contacted, but rather reaches out to all Simmons constituencies with ideas, or to lend a hand, or to be part of history in the making." In addition to his role as Archivist & Deputy Director, Wood is a SLIS adjunct professor, serves as co-chair of the University Strategic Plan Steering Committee, and participated in a variety of service efforts to benefit Simmons, and the external community.
The Priscilla McKee Award, named after Simmons' Vice President from 1979 to 1988, was established by the Alumnae/i Association in 1988. It is presented annually to one member of the faculty or staff of the University in recognition of their exceptional service to the Simmons community and intense dedication to enhancing the lives of our students.