Student Story
Isabella Lochiatto '20: From the NICU to Nursing Student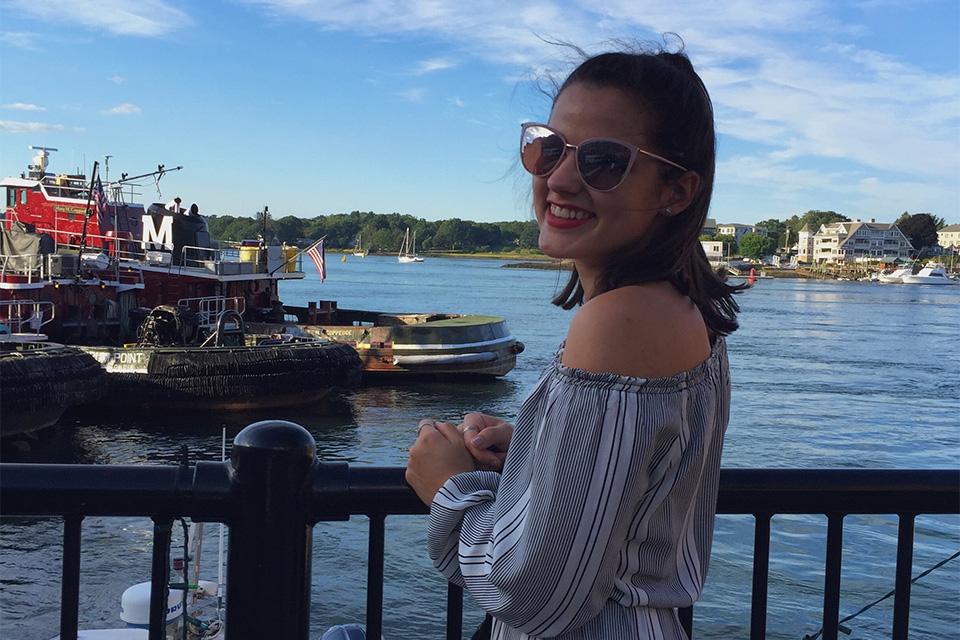 Isabella tells us what inspired her to pursue nursing and how Simmons is preparing her for the future.

Tell us about why you decided to major in nursing.
Being a NICU baby myself, I grew up learning to appreciate the work that nurses do from a very young age. I'm also very science-oriented and love learning about the human body and various diseases, so nursing seemed like the perfect fit for me.
How is Simmons preparing you for the future?
Simmons is preparing me for the future by providing me with real-life experiences through the nursing program's clinical rotations, learning from the extraordinary professors that teach the nursing courses. Also, the various Simmons PLAN courses we're required to take teach us skills such as leadership and how to manage our time and finances as adults.
Do you have any advice for students who are considering pursuing a career in nursing?
Don't be afraid to reach out to your professors for help in your courses, it definitely pays off to let them know that you're taking steps to advocate for yourself in your education. I would also say that it is important to keep an open mind especially when it comes to doing your clinical rotations or taking courses with professors you may not know — you may end up liking something that you never thought you would.
What is your Simmons moment? 
My Simmons moment was when I got my first clinical rotation assignment at Mount Auburn Hospital in Cambridge. Realizing that I was about to begin my nursing education in a hospital setting and having the opportunity to learn from nurses I worked with was a pivotal moment for me.
Complete this sentence: "You can find me..." 
Shopping at City Target, walking around Newbury Street and the Boston Public Garden, studying at Beatley Library, and drinking coffee at Tatte. I also work as an ice cream scooper during the summer!