Alumnae/i Feature
How Marijuana Went Mainstream: A Conversation with Heather Cabot '92, Author of "The New Chardonnay"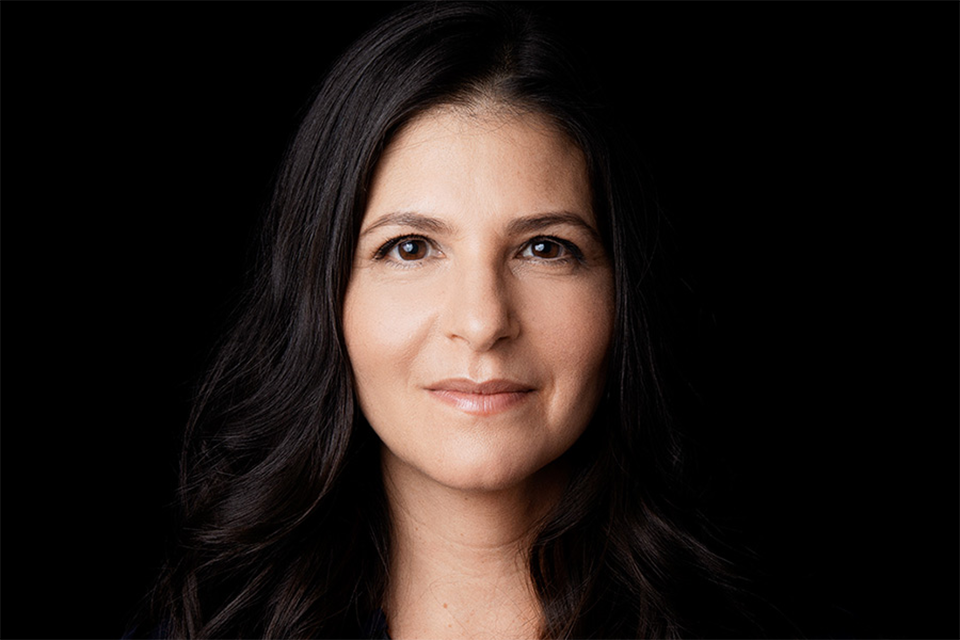 Heather Cabot '92 is an award-winning journalist and serves on the alumni board of Columbia University's Graduate School of Journalism. A former ABC News correspondent and anchor and former digital lifestyle editor for Yahoo!, Cabot has appeared on Good Morning America, Today, CNN, MSNBC, Fox News, and dozens of local TV and radio stations. She is a contributor to Forbes and is the co-author of the acclaimed book Geek Girl Rising. Cabot studied English and philosophy while at Simmons.
Check out what she had to say about her new book The New Chardonnay: The Unlikely Story of how Marijuana went Mainstream.
---
Why did you decide to write about book about marijuana?
As a kid who grew up in the "Just Say No" generation, at the height of Reagan's War on Drugs, seeing marijuana suddenly being sold in gleaming stores and promoted as an upscale wellness elixir to help Whole Foods and Equinox devotees unwind was unbelievable to me. When long-time marijuana foe and former Speaker of the House John Boehner made forays into the industry, Martha Stewart joined forces with Snoop Dogg to star in a pot-humored TV show, and O, the Oprah Magazine started featuring THC-tea parties, it was an Alice in Wonderland moment: curiosity got the better of me. As a journalist, mom and Gen-Xer, I wanted to understand how it all happened: how the "gateway" drug of my youth had shed its stigma so rapidly.
How did you decide how to tell the story?
I knew from my television reporting days that a complex story like this one needed unforgettable characters to drive the narrative. Luckily, there was no shortage of them in the cannabis industry. When I started meeting some of these entrepreneurs racing to cash in, I was completely swept away by what they had put on the line and why. For some, the motivation was personal redemption. For others it was a passion for plant medicine and a belief in the medical promise of cannabinoids. And for others it was about repairing the damage the war on drugs had brought on communities of color.
When I met Beth Stavola, I was captivated by her stories about the criminals she faced when she went to Arizona and the Mexican border, alone, to start her business. Once she told me about the bodyguard and private investigators she had to hire to protect her family; the ex-Secret Service agent she hired for security; all the red and blue politicians she had to charm; the Vegas kingpins she had to go up against, and all of the potentially perilous mistakes she made along the way, I was seriously hooked. The fact that she was this glamorous mom of six kids who had built an office with a trading floor inside her waterfront mansion near the Jersey shore made me realize that the characters who inhabited this new world would make for a book that could appeal to anyone—not just people who had a point of view on legalization. She was just plain fascinating.
What was the light-bulb moment that made you want to start digging?
The "aha" really hit home when I attended the Marijuana Business Convention and Cannabis Expo in Las Vegas in the fall of 2017. Honestly, I was a little nervous to go (and my husband and parents were a little freaked out). I had written about a few female entrepreneurs in the space but didn't have a huge network of contacts yet, so I was really flying solo. But Jeanne Sullivan, an early and well-respected investor, told me that if I really wanted to understand the business and see what was happening on the ground, I needed to get myself a ticket to the expo and just walk the floor. So I did. That week in Vegas, I ended up finding some of my very first leads for the stories I would end up telling in the book.
What's a marijuana convention like?
MJBizCon (as it is known) is the largest legal marijuana trade show in the world and is serious business. I had attended the Consumer Electronics Show—also held at the Las Vegas Convention Center—before, and this was surprisingly similar. Everyone was wearing official lanyards with nametags and handing out business cards. You might be picturing tie dye and Birkenstocks, but actually it was lots of sweater vests and sport coats. Even though it was all about selling weed, there was no smoking or consumption allowed. No one was walking around dazed and red-eyed; these were serious business people. And as I soon found out, a lot of them were there because they had missed out on the tech boom and saw pot as their once-in-a-lifetime chance to get rich quick. Many of them would end up losing a lot of money when the stocks took a nose-dive in the summer of 2019.
Is the legal side of cannabis an easy business to break into?
Definitely not. First of all, the competition from the underground market is strong, and has not gone away. Many politicians, policymakers and businesspeople vastly underestimated how hard it is to change the behavior of consumers who have gotten used to buying from illegal dealers—many of whom can provide the same array of edibles and vapes and tinctures one could buy legally - but at much lower prices. Of course the argument is that if you buy it in a legal dispensary it is safer, since the states require extensive tracking and testing and labeling. Regardless, in the U.S. and Canada the unregulated market has continued to thrive. In California, it's estimated that 70% of marijuana consumers buy from illegal operators.
Moreover, starting a legal marijuana venture is incredibly capital-intensive, especially if you are working in what's known as the "plant-touching" side of the business: the growing, manufacturing and selling of the drug. Startup costs can easily add up to more than a million dollars before a business has even opened its doors. But because these businesses are federally illegal, they can't just call up a bank to secure financing, or apply for a federal small business loan. That's why in the U.S. the big companies that now operate in multiple states were founded by people with independent wealth and/or a network of wealthy private investors. And it's also why the industry has continued to grapple with a gender and racial diversity problem. It's historically tough for women and people of color to raise venture capital, but even tougher in this world that is still highly stigmatized. Social equity programs put in place as legalization has matured have not moved the needle much at all, but at least people are talking about these issues much more today than ever before.
At Simmons I learned to be tenacious.
What were some of your most memorable adventures?
I was in New York City sitting elbow-to-elbow with Chicago Bears cornerback Prince Amukamara and 28 other NFL players, including several Super Bowl winners, at the first NFL Business Combine: the weeklong training for the pro athletes transitioning into post-NFL careers. Ted Chung, Snoop Dogg's right-hand man, had invited me to hear him speak to the group—and, of course, he was talking about business opportunities in cannabis. I had lots of adventures with Ted and his crew—I went to Snoop's sound check at the Apollo Theater and hung behind the velvet curtain with his inner circle while Snoop was emceeing at the Mandalay Bay in Vegas. I spent one very eye-opening evening riding around with Ted in L.A. He also took me to rural Canada to meet Bruce Linton—the Willy Wonka of Weed—and to visit the former Hershey's factory where Bruce started Canopy Growth, the biggest legal pot company on the planet.
I never imagined I would meet a mensch like Chef Jeff, who welcomed me into his cannabis kitchen in the spring of 2019. That was just plain fun. He is like a mad scientist with all of his concoctions, and his passion for his craft is contagious. He wanted me to taste everything but was mindful that I couldn't be in an "altered state" while I was reporting, so he prepared all of his delicious dishes for me without THC.
What was it like to write a book about marijuana with teenagers at home? How did you talk to them about it?
I had mixed feelings about it and so did they. But in the end my project opened the door for us to have some really important conversations about criminal justice reform, racial justice, substance use and abuse and the risks of marijuana use on developing brains and bodies. We talked about seriously ill children like Charlotte Figi who have found relief in CBD, and I was able to explain to them the difference between CBD (which doesn't get you high) and THC. I think they have come away with an understanding that unless a doctor prescribes it, marijuana is a substance for adults only—and that there are lots of reasons why experimenting at a young age is not a good idea, just as with alcohol. Furthermore, we live in New York, a big deterrent since recreational use is not legal here. And the vaping crisis gave us a very real and practical example of why getting drugs from the illicit market can be a fatal mistake.
You finished writing the book before the coronavirus pandemic. What's been the impact on the cannabis industry and all of those people with Green Rush dreams?
Like everything with this story, nothing is ever what it appears to be. Cannabis was declared an "essential business" in many places around the country and dispensaries were permitted to stay open during shelter-in-place orders. Sales initially soared. But the economic pain from the pandemic is definitely being felt by the legal marijuana industry. Supply chain issues due to social distancing are slowing down inventory. These businesses are not eligible for SBA loans and federal assistance. They are vulnerable to crime because they are still by and large cash-driven. And the illegal market is still very much alive and well and offering a much cheaper alternative to the taxed and regulated legal products. These businesses were already under pressure because investors had been cooling on cannabis in the late summer and fall of 2019 due to the vaping crisis, missed revenue projections across Canada and the U.S., and the continuing strength of the illegal market. And legalization efforts have stalled in 2020 in many states as governors and lawmakers stay focused on the pandemic.
What leadership skills did you learn at Simmons that have helped you succeed in your career?
At Simmons I learned to be tenacious. My dream was to work in TV journalism and my professors encouraged me to go for it as I applied for competitive internships, professional freelance writing assignments and ultimately, to Columbia University Graduate School of Journalism. I also learned how to be a critical thinker and perhaps, most importantly, how to be a more empathetic listener. These skills helped me immensely in my career as news reporter and storyteller. I am grateful for my Simmons experience and the close friends I still have in my life whom I met during orientation my very first fall on campus.