Student Story
Grace Gile '21: Simmons Allows me to Explore my Passions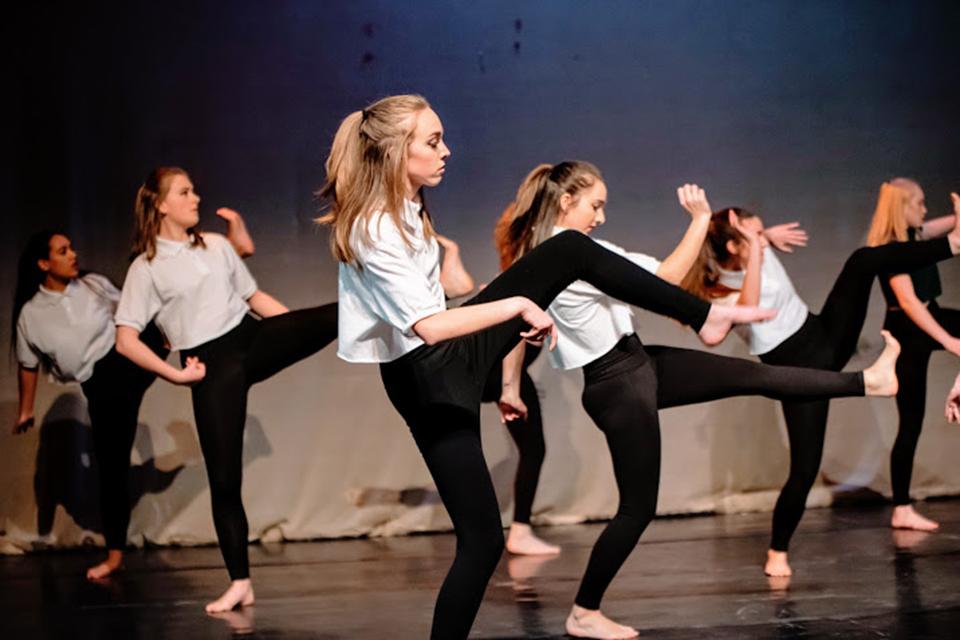 After being at Simmons for three years and experiencing the community, academics, and the city, I can attest that I made the right choice.
Why did you decide to attend Simmons?
During an Accepted Student's Day, my family and I saw what it would be like to attend Simmons through mock classes and student panels. I remember looking at my parents during both of these sessions and telling them that I could see myself here, interacting with the faculty and students, finding good study spots, and doing projects in the labs. My parents were persuaded by the students' testimonies, knowing that this would be a place where I would thrive and grow academically and as a person.
After being at Simmons for three years and experiencing the community, academics, and the city, I can attest that I made the right choice.
What inspired you to pursue a degree in neuroscience?
After my first semester at Simmons, I started to look into what degrees I found interesting that would also help me achieve my goal of becoming a healthcare professional. I chose neuroscience because it was the perfect combination of the typical "hard sciences" with the social sciences I found interesting. I'm not only able to dive deep and take many different psychology courses here, but I'm also able to gain a well-rounded understanding of these topics through my chemistry minor and med school prerequisites. Simmons allows me to explore all of my passions academically while also preparing me for my future.
Tell us about your position as a psychiatric technician for Spring Harbor Hospital.
Before working on my own, I trained with other psych techs for a month. I help maintain the safety of the milieu by checking on patients, talking with them, and responding to patient emergencies. I also run therapeutic groups on goal setting, coping skills, or recreational activities.
Another part of my job is assisting patients with daily activities such as going to the café for meals or getting laundry done. One of my favorite parts of the job is sitting down with patients and hearing about their day, their life, and how their treatment is going. As a psych tech, I really get to see the day-to-day activities and experiences of patients within the unit, which can be helpful information to pass along to their treatment team.
What is it like working in a hospital during a pandemic?
Although I'm not on the COVID-19 frontlines, we still do many things as a hospital to ensure everyone's safety. All staff and patients get screened for COVID every day, and patients get tested before getting admitted into the hospital. Staff wear masks and eye protection while at work, and patients wear masks when they are out of their rooms.
One of my most important responsibilities during the pandemic is encouraging patients to social distance, keeping group numbers limited, and ensuring patients are wearing their masks when out of the room.
Although we don't see people directly affected by COVID-19, we see how living in a pandemic affects the mental health and livelihood of people within my community, which is a real issue many don't consider when they think about working during a pandemic.
What else did you do this summer?
Spending the summer quarantined was not what I was expecting, but I've definitely made good use of the time I've had. My family lives on a farm in Maine, so I've been taking advantage of the Maine summer in several ways. I started my own garden with several herbs and vegetables, a hobby I haven't been able to do the last couple of summers because I've lived and worked at a summer camp.
I've also been embroidering designs on hoops for friends and family — @artbythreads on Instagram! My partner taught me how to embroider about nine months ago. It started with making designs for holiday gifts and decorations, posting them online, which then turned into people seeing my work and wanting things for themselves/friends. I've tried many different art forms, but I've never found something I'm so passionate about.
One of my favorite pieces I have done was a brain with different areas labeled on it for one of my fellow neuroscience friends here at Simmons. Once I made a portrait of One Direction that hangs in the Simmons Admission Office!
I have also loved taking advantage of the beautiful Maine summer. I've been getting outside and reading in my hammock, going for hikes, going to the beach, and going camping with my family! One of my favorite parts about the summer is that all of my favorite local ice cream shops are open.
Do you have a favorite Simmons memory?
I have so many memorable experiences from my time at Simmons. Something that was super memorable was this past semester's showcase day for the Simmons University Dance Company. It was a sad day because we should have been dancing on stage and showing off all of our hard work, but because we were remote for the second half of the semester, we didn't get that chance. However, we got together as a company on Zoom and watched a slideshow that one of our presidents made, then gave members time to talk about the company (which led to a lot of tears and love spread around).
We ended the day by watching some of our favorite past dances. Although it was a sad time, it was heartwarming to come together as a community to support each other and reminisce on some of our favorite memories together. Some of my happiest memories are tied to the dance company, and I am so grateful for having a community to dance with, be silly with, and call my best friends.
Tell us a fun fact about yourself!
I'm a certified archery instructor! I also have been a trips leader and rock climbing instructor in the past!