Student Story
Giving STEM Students the Confidence to Succeed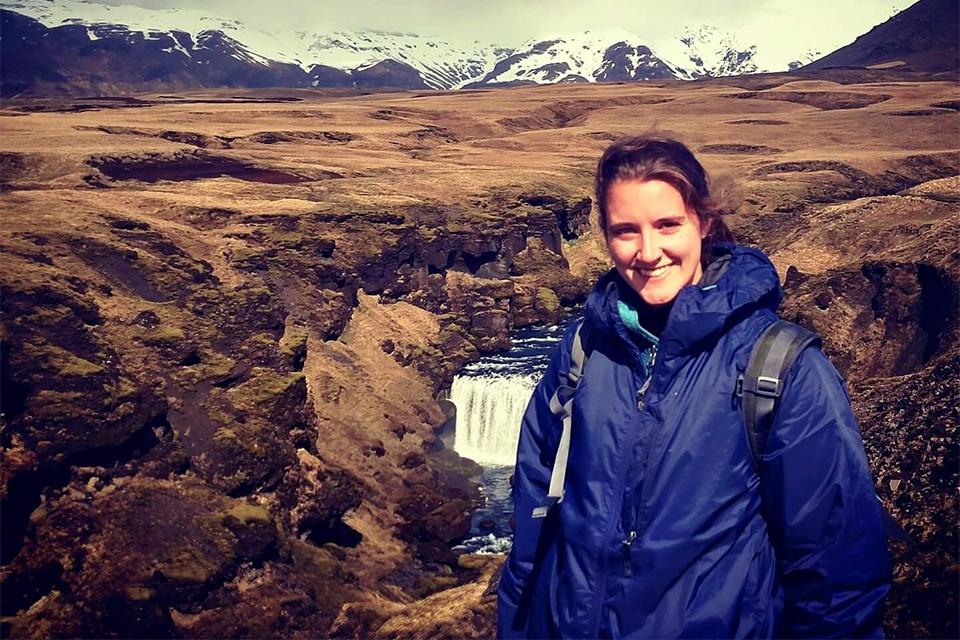 Alicia Healey '18 tells us how Simmons is preparing her for a career in biomedical research.

What made you make the move to come to Simmons?
I first heard about Simmons from my aunt who was an adjunct professor in Simmons' Doctor of Physical Therapy program; she was the one who originally encouraged me to visit the campus. After visiting, I fell in love with the campus and Fenway area and could already see myself walking the halls of the Main College Building. Simmons had exactly what I was looking for – a small, close-knit community in the big city!
What made you choose your program at Simmons?
Throughout high school I always loved the sciences – physics, chemistry and biology. In my high school anatomy class I learned about the debilitating effects that occur when the human body failed to function normally. Because of this fascination, I initially planned on becoming a doctor. But after an amazing internship in Idaho, I realized that I was more interested in the science behind diseases than personally treating diseases in patients. I decided to shift my focus from practicing medicine to conducting biomedical research and majored in biochemisty with a minor in public health. 
Tell us about your internship experience.
I participated in a National Science Foundation-funded Research Experience for Undergraduates (REU) program at the University of Idaho. Hopping on a plane to Idaho to spend 10 weeks with people that I'd never met before was a little terrifying, but it turned into an incredible experience. Over the summer I worked on a research project that was concerned with understanding the relationship between viral co-infection and disease severity. I worked hands-on in a biosafety level 2 (BSL-2) lab with influenza A virus and rhinovirus and ran viral co-infection experiments with mouse lung epithelial cells. 
Do you have any advice for students who are considering pursuing a career in STEM?
Take advantage of Simmons' location! Boston is one of the best places in the country for those interested in the STEM field and there are countless research opportunities in the Longwood area. Your professors are also great resources! If you're thinking about pursuing a career in STEM, my advice is to talk with your professors about their experiences.
How is Simmons preparing you for the future?
My Simmons education has given me the skills and confidence to reach for my highest goals. Even though STEM is a male-dominated field, Simmons has taught me to let that fact drive me to succeed rather than intimidate me. I feel that my science courses, labs and professors at Simmons have prepared me for a PhD program and a subsequent career in biomedical research. 
What's your Simmons moment? 
My Simmons moment happened over 2,000 miles away. I was one of 15 students on a Simmons faculty-led study abroad trip to Iceland. We hiked glaciers in the Þórsmörk valley, held newborn lambs, planted 5,315 trees at the base of Mount Hekla, and walked between the Eurasian and North American tectonic plates. I felt lucky to visit such an incredible destination with other Simmons students and knew that if it weren't for Simmons' study abroad program, it's likely I never would have had the opportunity to visit Iceland.