Alumnae/i Feature
Funny Business: Amy Eicher '09 on Working at Comedy Central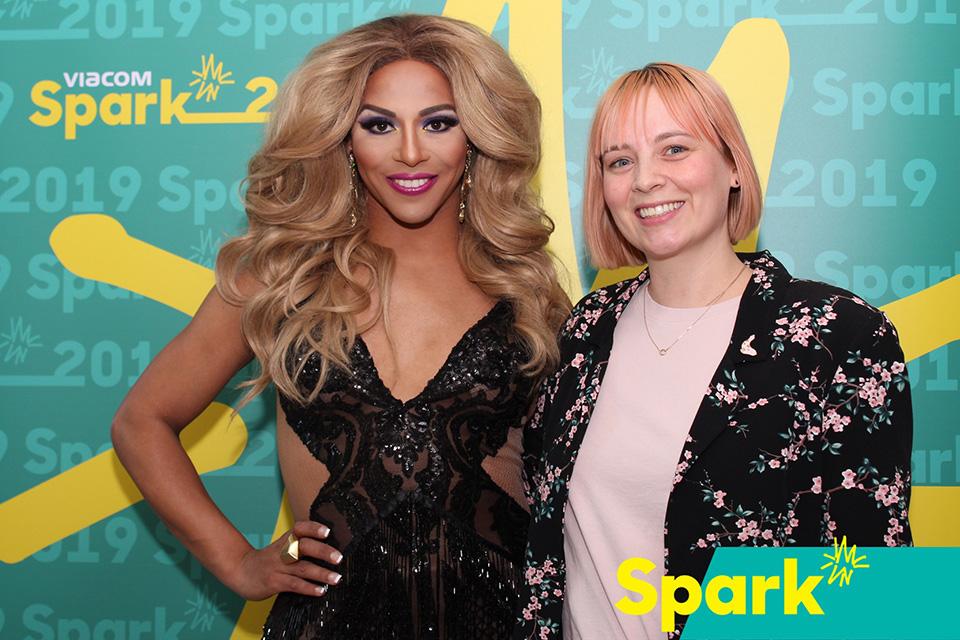 Amy tells us how she found her confidence as a senior producer for comedy television.

Tell us a little bit about your background. 
I was a communications major at Simmons, but never sure what I wanted to do beyond "entertainment." I spent the summer before my senior year trying to figure it out by completing two internships in Los Angeles: one with Simmons alumna Denise DiNovi's company and the other at Paramount Pictures in Digital Marketing. I learned much at both, but continued working in the digital/social space for entertainment with Paramount starting six months after graduation. 
Six years ago, I shifted from the world of feature film marketing to comedy and television, and three years ago I started at Comedy Central. 
What has been your biggest "aha" moment up until this point?
The first job I had with the title "producer" helped me define both my personal and professional strengths. I realized I was producing everything in my life, from dinner parties with friends to crafting the perfect YouTube video at work: I was good at organizing people around a creative project. Realizing that not only helped me to be more confident about myself in the workplace, but also has empowered me to bring those skills to causes I care about, like organizing around criminal justice reform in Los Angeles.
What is your "one word" to describe Simmons?
Inspiring. Besides the great instructors and classroom experiences, watching my classmates pursue their passions inspired me as a student and continues to as an alumnus. I learned so much from just talking to my fellow students, both learning from our differing world experiences and from the inspiring work they were doing. Those stories have continued from the current students I hear about, to the alumni making waves around the world.
Was there ever a time that you believed this was not the right path for you? 
Yes! About three years after college, I started to get burned out from the world of marketing and quit my job. I had no plans, so I got a job at a coffee shop and tried as many different things as I could for a year — everything from interning for an environmental non-profit to being an extra in an independent film. Toward the end of that year, I took my first improv comedy class at Upright Citizens Brigade and realized that I wanted to work in the comedy space. Saying "yes and" is one of the core principles of improv, so it's only fitting that saying this led to new things in my life.
Looking back, what advice would you give your 21-year-old self to get to this point?
When I was in high school, my older brother wrote in a card to me, "just remember to always be Amy and the rest will fall into place." He was right, and I'm grateful I already had the advice I needed at 21 to help me become the person I am today, which is maybe the person I always was.