Alumnae/i Feature
Dr. Gellman-Danley '75MS Named PTK International Honorary Member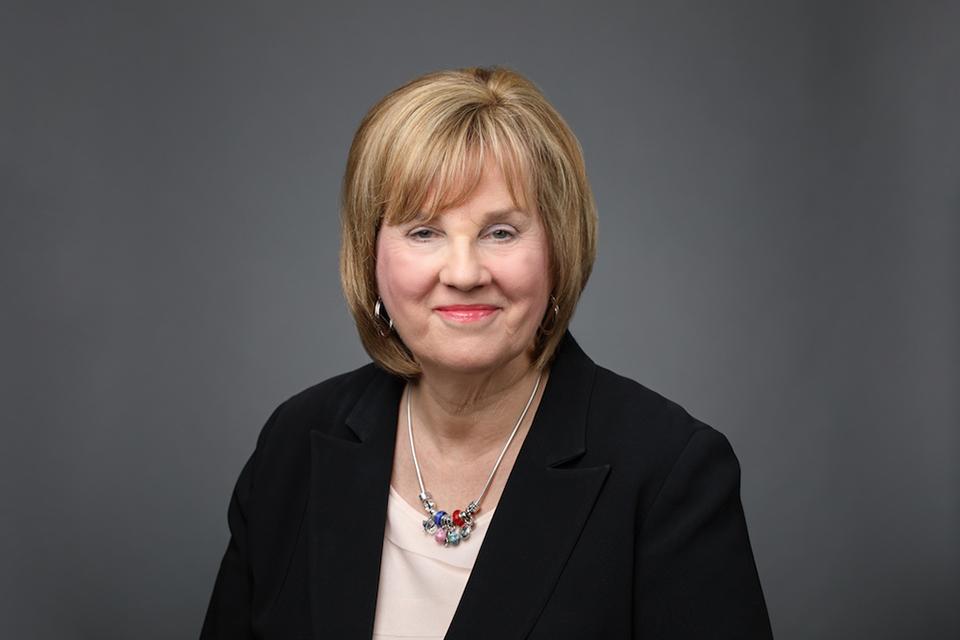 Congratulations to Dr. Barbara Gellman-Danley '75MS for receiving this high honor!
Dr. Barbara Gellman-Danley '75MS, president of the Higher Learning Commission in Chicago, Illinois, has been named an International Honorary Member of Phi Theta Kappa Honor Society (PTK). 
PTK is the premier honor society recognizing the academic achievement of students at associate degree-granting colleges and helping them to grow as scholars and leaders. The Society is made up of more than 3.5 million members and nearly 1,300 chapters in 10 nations.
This recognition is considered PTK's highest honor for a non-member. The award is not given every year, but only when the Society identifies an individual who has provided extraordinary support to Phi Theta Kappa. In Phi Theta Kappa's 100-year history, fewer than 40 International Honorary Members have been named. 
"I am deeply honored by this recognition," she said. "The real winners are the community college students who demonstrate a commitment to excellence in academics. I remember fondly their great pride during Phi Theta Kappa ceremonies. I am always touched and excited about these students' remarkable success stories."
Gellman-Danley was named president of the Higher Learning Commission (HLC) — the largest of the seven regional higher education accreditors — in 2014. HLC is responsible for accrediting post-secondary institutions in 19 states.
She holds a bachelor's degree from Syracuse University, a master of library and information science from Simmons University, a masters degree from Oklahoma City University, and a Ph.D. from the University of Oklahoma. She also did post-graduate work at New York University and earned continuing education from Cornell University, Harvard University, and the University of Chicago.
Gellman-Danley earned her credential as a Certified Professional Coach from the Institute for Professional Excellence in Coaching in 2016 and as an Associate Certified Coach from the International Coaching Federation in 2018. She also earned certification in Social and Emotional Intelligence assessment from the Institute for SEI in 2018.
She is currently enrolled in the Happiness Studies Academy, positive psychology coaching. Her coaching focuses on executive coaching for college presidents.