Alumnae/i Feature
Deborah Z Porter '01MA '15HD On Founding the Boston Book Festival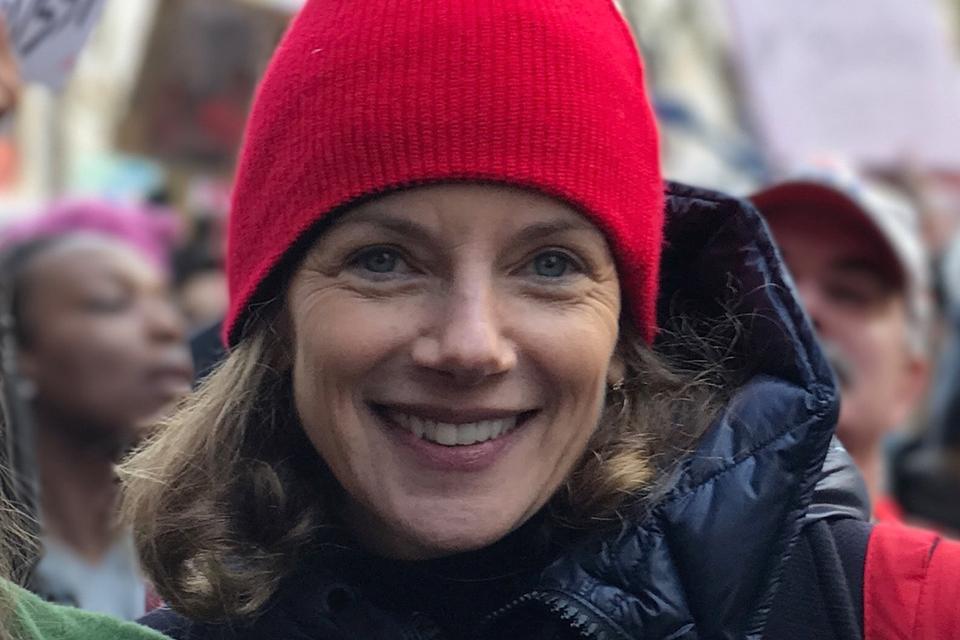 Deborah Z Porter, founder and executive director of the Boston Book Festival, on throwing pots and how she became a book person.
What would you title your autobiography? 
Out of Cleveland.
When you were a child, what did you want to be when you grew up? 
Freedom fighter, labor leader, constitutional lawyer, or dog breeder.
What accomplishment are you most proud of? 
Founding and building the Boston Book Festival.
If success were guaranteed, what new career would you choose? 
Ceramic artist.
What Simmons course or professor had the biggest impact on your future? 
The master's program at the Center for the Study of Children's Literature. Because of it, I truly became a book person.
What advice would you give your 18-year-old self? 
Have fun and do things that interest you.
What's the best advice you've ever been given? 
Someone once told me: "Stop saying you've been lucky—only women ever say that." But I still say it.
If you could take credit for any existing work of literature or art, what would it be? 
Middlemarch.
What's the latest addition to your "bucket list"? 
Learn to meditate.
Whom would you most like to sit next to on a long flight?
Michelle Obama.
What's the most beautiful place you've ever been? 
The island of Patmos.
Would you rather spend a weekend 100 years in the past, or in the future? 
The future. The triumph of hope over experience.
What are your two favorite movies? 
Wings of Desire and Blade Runner.
What's next on your must-read list? 
The Prison Letters of Nelson Mandela.
Which historical figure would you like to be? 
Golda Meir.
What fictional character do you wish you could meet? 
Mr. Darcy. If he's not available, George Emerson.
If you could add one hour to every day, how would you spend it? 
Throwing pots.
Would you rather win an Oscar, an Olympic medal or a Nobel Prize? For anything specific? 
A Nobel Prize—for anything.
What personal quality would you value most in a prospective hire? 
Determination.
If you won a $10 million lottery prize, what philanthropic dream would you fulfill?
I would put a windfall towards solving climate change, although $10 million would only be a drop in the bucket of what's required.
What question would you ask John Simmons? 
How do you feel about so many women running for office, including the highest office in the land?