Voices of Simmons
Dean Sharp-McHenry Advocates on Capitol Hill for Nursing Education and the Career Pipeline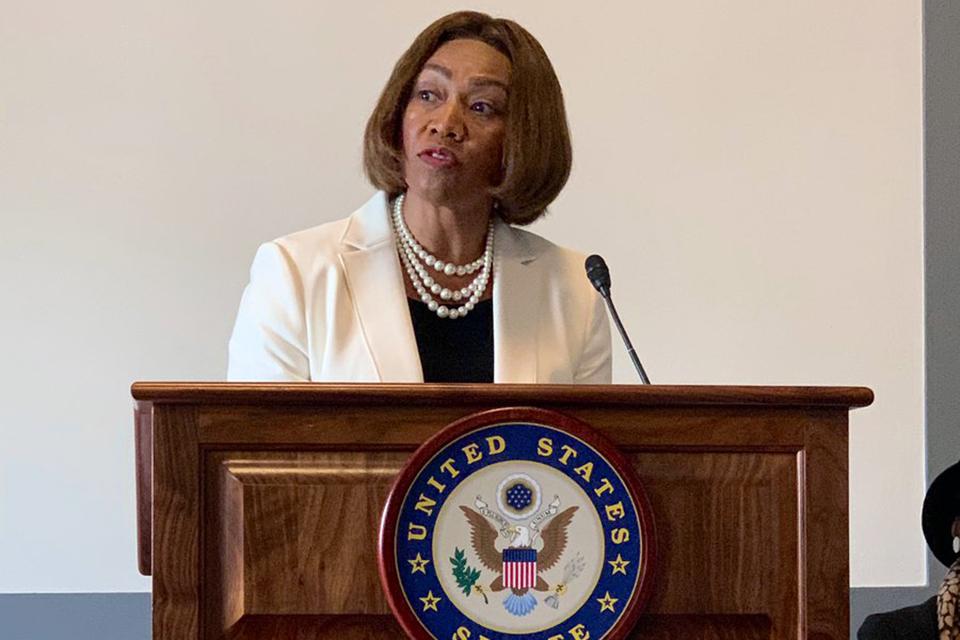 On October 30, 2019, I participated in a congressional briefing for the first time and was energized by all the activity surrounding the Title VIII Nursing Workforce Reauthorization Act of 2019 (H.R. 728/S.1399) (Title VIII) — the environment was electric and the briefing perfectly timed. As I arrived at the Russell Senate Office Building, I entered a standing-room only session. The excitement of this conversation could be seen on the faces of attendees, including coalition members and legislative staff from the offices of senators and representatives, among others.
This briefing was hosted by the Health Professions and Nursing Education Coalition (HPNEC), an informal alliance of nearly 70 organizations representing a variety of schools, programs, and professionals dedicated to educating students and advancing the health profession. The goal was to educate federal policymakers and their staff on the importance and value of the health-care workforce.
Earlier in the week, the House had passed H.R. 728, and, for the first time in nearly a decade, the Senate Health, Education, Labor and Pensions (HELP) Committee was set to consider S. 1399 the following day. In my remarks, I specifically addressed the Title VIII Nursing Workforce portfolio, the impact it has on nursing education and the profession, and the need for reauthorization.
The Title VIII Nursing Workforce Development Programs have been innovating the nursing workforce pipeline successfully for over five decades. These programs bolster nursing education and practice in all communities, including rural and medically underserved areas. In addition, they seek to increase retention of the nursing workforce through innovative loan forgiveness programs for students, faculty, and nurses. Further, a priority of these programs is to recruit and retain students from diverse and disadvantaged backgrounds into health-care education and the nursing profession — which can strengthen the higher education community, develop a more inclusive professional workplace, inspire creative thinking, drive innovation, and offer patients access to quality, culturally sensitive care.
Following the briefing, I met with Senator Edward Markey (Mass.) and his staff, as well as with representatives of Senator Elizabeth Warren's office (Mass.) to request their support of nursing education, practice, and retention. Advocating for Title VIII was an invigorating experience at this historical moment in time. And, all efforts were rewarded on October 31, when the HELP Committee advanced S. 1399 out of committee and to the Senate floor!
While there is more work to do, I am excited to have played a part in highlighting the innovative and essential need of Title VIII Nursing Workforce Development programs and their lasting impact on training the future nursing workforce to deliver high-quality health care throughout the nation.