Announcement
Dean Marie desJardins Receives Outstanding AI Educator Award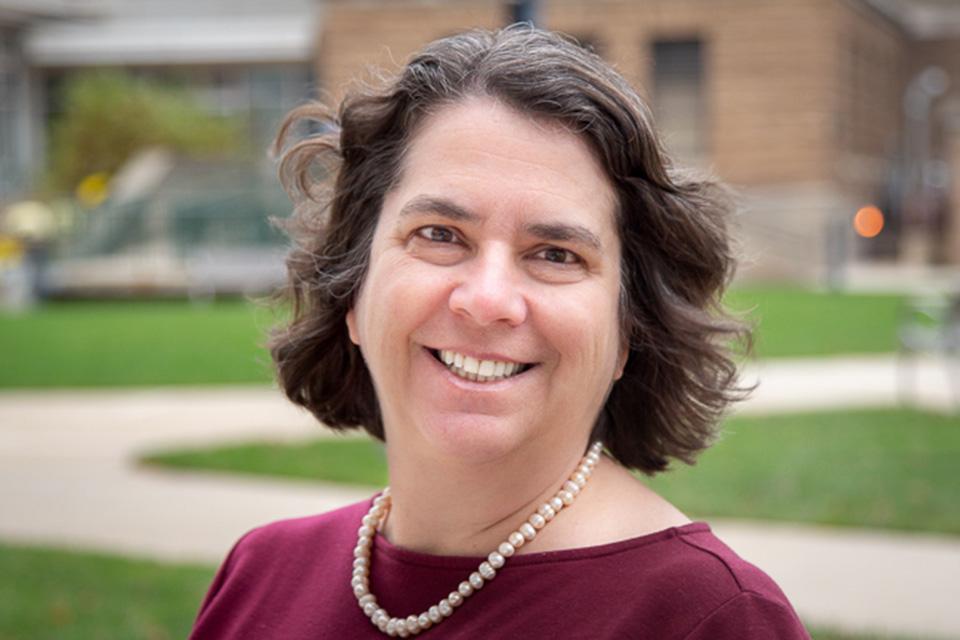 Dr. Marie desJardins recognized for her leadership and contributions in the field of artificial intelligence education and diversity.
Simmons University proudly announced today that Dr. Marie desJardins, Dean of the College of Organizational, Computational, and Information Sciences, has received the 2020 AAAI/EAAI Outstanding Educator Award.
The award was established to recognize individuals who have made major contributions to artificial intelligence (AI) education that provide long-lasting benefits to the AI community. Dr. desJardins received the 2020 award in recognition of her work leading the AI community in cultivating and recognizing advances in AI education, sharing pedagogical advances, increasing diversity, and improving K-12 computer science teacher preparation. 
The award, jointly sponsored by the Association for the Advancement of Artificial Intelligence (AAAI) and the Symposium on Educational Advances in Artificial Intelligence (EAAI), was presented during the recent 2020 AAAI Conference on Artificial Intelligence in New York City.
Dr. desJardins is a computer scientist and one of the nation's leading AI experts. She's well known for her research in this field, her work in expanding access to K-12 computer science education, and her leadership as a mentor, teacher, and champion for diversity in computing. 
During the recent Educational Advances in Artificial Intelligence (EAAI) Symposium, Dr. desJardins also gave a keynote lecture entitled "#AIForAll: a 64-year perspective on AI, computing, inclusion and diversity." Dr. desJardins reflected on the past 64 years of advances in the field of AI, and discussed trends in education, diversity, and inclusion in AI and computing. She also highlighted a series of recommendations for the field, including an increased emphasis on ethical computing, best practices for inclusive classroom and work environments, and how to be an effective ally for underrepresented groups.
To date, Dr. desJardins has published over 100 scientific papers in journals, conferences, and workshops. She graduated magna cum laude from Harvard University with a Bachelor of Arts in engineering and computer science, and earned her PhD in computer science from the University of California, Berkeley.