Faculty Spotlight
Creating Case Studies of Women in Business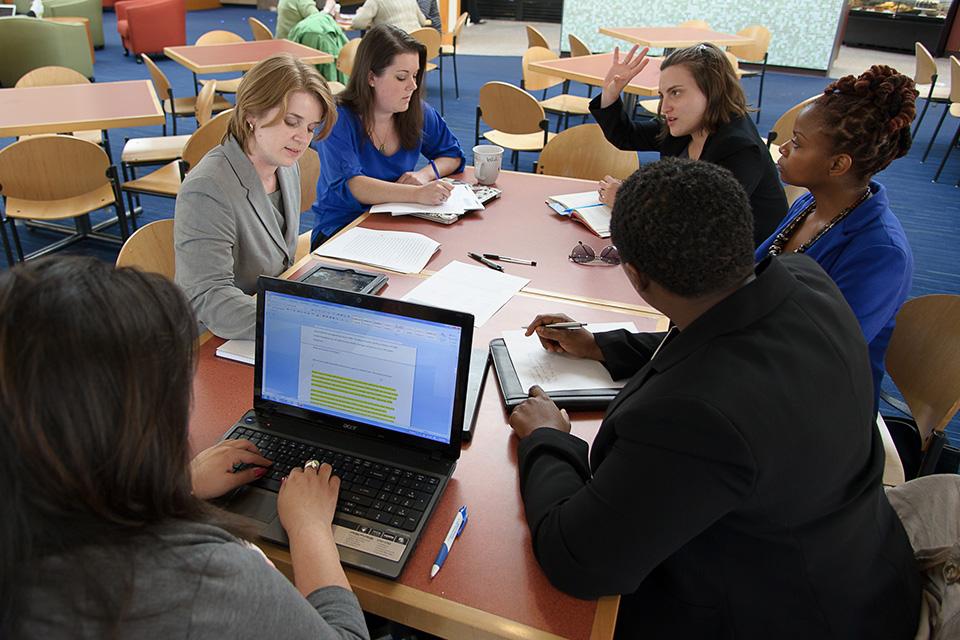 School of Business professors contribute to the Case Research Journal.
College of Organizational, Computational, and Information Sciences and School of Business Professor of Practice Cynthia Ingols was guest editor for a special issue of Case Research Journal. The issue, focused on women's leadership, is part of an effort to provide teaching cases focused on women leaders. The Harvard Business School, the major producer of business school teaching cases with approximately 500 generated per year, produced about 10% of their cases with female protagonists in 2010-2014. The Dean of Harvard Business School set a goal to have 20% of their cases feature women protagonists by 2020.
Professor of Practice Mary Shapiro and Deloitte Ellen Gabriel Professor of Women and Leadership Stacy Blake-Beard contributed cases to the special Case Research Journal issue. Professor Ingols is currently working on future cases featuring female protagonists; in particular, she is writing a case about School of Business alum Dianne Savastano and her company Healthassist.