Student Story
Courtney LeBlanc '18 Makes a Difference Through Education Sparks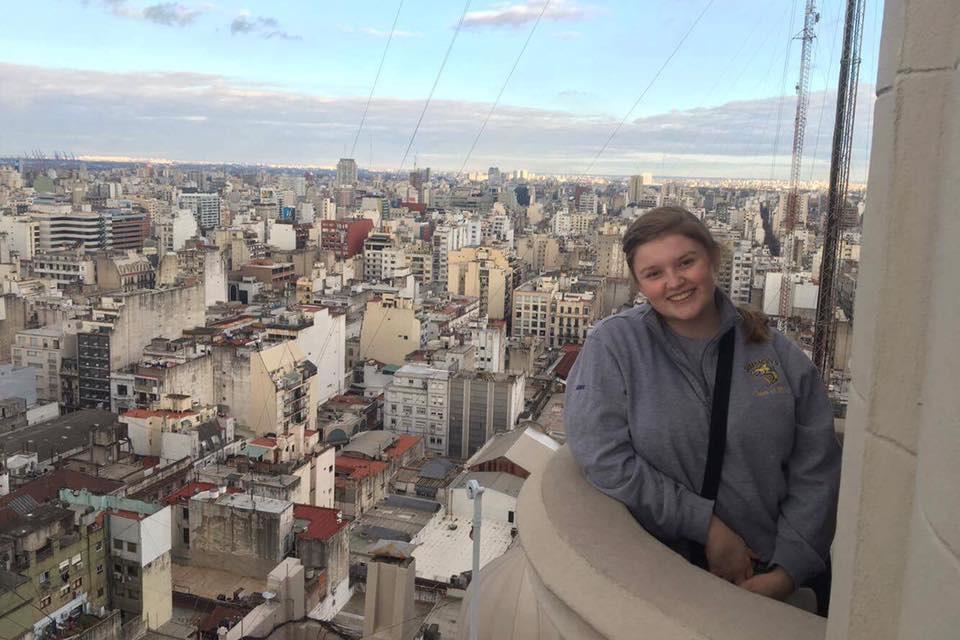 As Student Director of Education Sparks, Courtney discusses the value of learning beyond the classroom.

On choosing Simmons
I've always wanted to work in a field where I can help others — nursing allows me to combine my passion for helping those in need with my interests in science and medicine. At Simmons, my nursing education extends beyond campus; world-class hospitals become my classroom through clinical experiences, making for a very hands-on education that is preparing me for a career as a Registered Nurse.
On working with Education Sparks
As Student Director, I take a hands-on approach to leadership, working directly with students and tutors, planning enrichment activities, and leading professional development and reflection opportunities for our tutors. I could write entire pages about everything I've learned from this role, butI thinkthe main lesson I've taken away is the importance of treating others with empathy and kindness. This lesson transcends Education Sparks — as a student nurse, I've gained a better understanding of my patients' needs and witnessed firsthand how far a little kindness can go.
On being prepared for the future
Simmons offers so many learning opportunities that extend beyond the traditional classroom setting. I'm able to learn by doing instead of just by watching,reading or listening, whether it be through my clinical rotations at world-class hospitals or by working with students and tutors at the Tobin Community Center. Simmons also provides so many different leadership opportunities that allow me to refine my professional skills in order to prepare me for future career success.
On her Simmons moment
While working on homework with one of the second graders at Education Sparks, the student put his pencil down, looked me in the eye and said, "I just really appreciate you being here to help me." It was so touching to see that this program is making a difference in that student's life, and I wouldn't have the opportunity to work with the program if it weren't for Simmons and the Scott/Ross Center.
---
Education Sparks is a student-led tutoring program run through Simmons Community Engagement and the Scott/Ross Center. Working directly with Boston Public School students, tutors provide homework help and enrichment activities and promote positive peer relationships, empathy, and cultural awareness among the students.