Announcement
CIBER Recognized with Community Partnership Action Award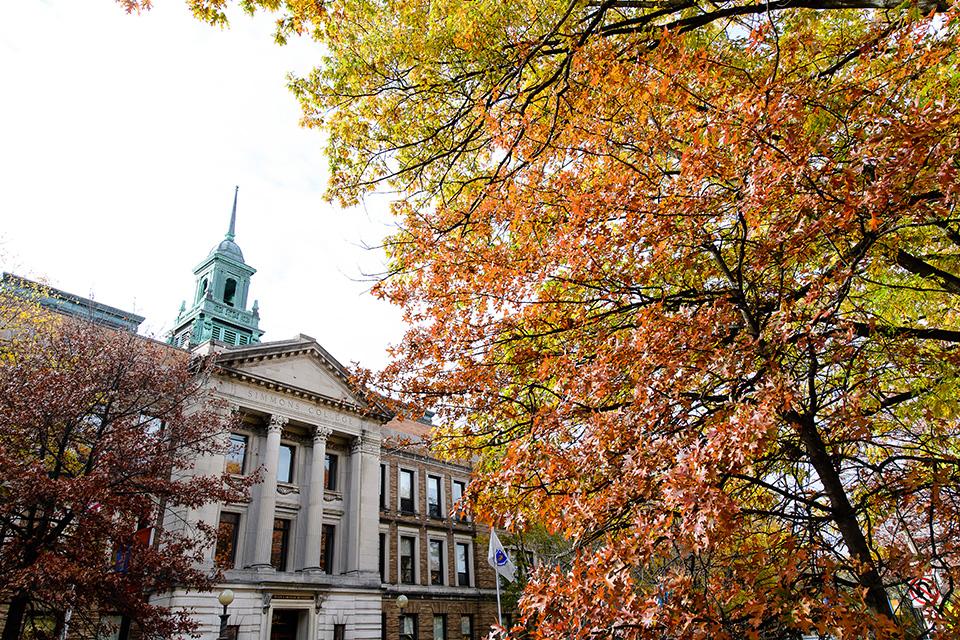 "CIBER's emphasis on social justice and expanding access to care is particularly important during the COVID-19 pandemic, and we're honored to receive this award."
- Dean Stephanie Berzin
Simmons University announced today that its Center for Innovation in Behavioral Health Education and Research (CIBER) has received a prestigious Community Partnership Action Award (CPA).
The CPA Award, presented by the Council on Social Work Education (CSWE), honors the contributions of social work schools, departments and students by advancing community partnership actions that are crucial to achieve social and economic justice. The CPA Award will be presented at the Carl A. Scott Memorial Lecture given annually at the CSWE Annual Program Meeting.
"CIBER plays an important role in harnessing the expertise of our faculty as we work to share vital resources with our community partners who operate in the social work and behavioral health spaces," said Dr. Stephanie Berzin, Dean of Simmons University's College of Social Sciences, Policy, and Practice. "CIBER's emphasis on social justice and expanding access to care is particularly important during the COVID-19 pandemic, and we're honored to receive this award."
Simmons' CIBER received the Social Work Program Award, which recognizes CSWE-accredited social work programs that encourage faculty, students, and staff members to engage in community-based social, economic, or environmental justice activities. Simmons established CIBER to serve as an epicenter of innovation, education, training and research in behavioral health and substance use – while also becoming a crucial resource for students, faculty, practitioners, community partners, social services agencies, researchers and others.
CIBER focuses on the development of community partnerships that positively impact communities in greater Boston, and addresses social justice issues through a focus on disparities in health, mental health, and well-being. CIBER's core projects include the Simmons Opioid Workforce Expansion Program, Shared Decision-Making & Colorectal Cancer Screening Behaviors Among Older Adults with Low Health Literacy Project, and the Simmons Trauma Education Project.
According to the Council on Social Work Education, "these projects at Simmons exemplify a dedication to social justice-oriented community partnerships. Given the focus on innovation, CIBER projects have been adept at responding to COVID-19, with many projects using the virtual space for content and operations prior to the crisis."
CIBER is also unique in its focus on best practices when it comes to educating students to become practitioners.
"We're proud that Simmons students are taking their knowledge and best practices and working with underserved communities across Massachusetts where there is often a shortage of behavioral health providers," said Jennifer Putney, PhD, LICSW, Associate Professor at Simmons School of Social Work and the director of CIBER. "CIBER is helping us to more effectively communicate our work in these rapidly changing fields, which are even more critical today – given the mental health challenges associated with the pandemic."
Home to the oldest school of clinical social work in the country, Simmons has more than a century of experience educating social workers who are equipped to serve urban, suburban, and rural communities and assist individuals and families in working to overcome the barriers to health and well-being. Simmons also offers the only MSW program in Massachusetts with a required course in substance use disorders for all first-year students. In addition, the Simmons MSW is the only program in New England to use hired actors as part of its innovative Simmons Clinical Simulation curriculum.