Faculty Spotlight
Celebrating National Social Work Month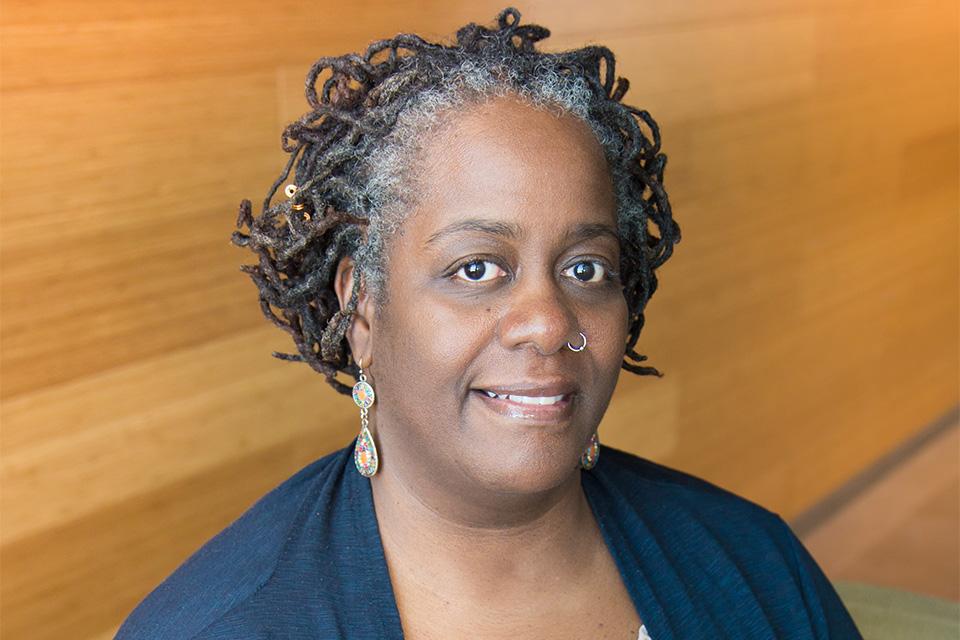 Professor Shari Lynn Johnson discusses this year's theme and why National Social Work month is so important.

Each year, the National Association of Social Workers celebrates the important contributions social workers make by declaring March the National Professional Social Work Month.
This year, the theme of National Professional Social Work Month is: "Social Workers: Leaders. Advocates. Champions."
Why is National Professional Social Work Month important to the profession?
Not only is it important to take the time to bring positive attention to the profession, but it's also important to remember, reflect, redefine, regroup and rebuild our collective efforts. We must: 
Remember the history and the founders of the profession.
Reflect upon which parts of the history we should continue to embrace and which parts we should discard.
Redefine, as needed, those parts of the history we intend to keep.
Regroup as a whole profession, while also acknowledging our many special interest groups, committees and other organizations, which sprung up as acts of resistance. One example is the National Association of Black Social Workers, which is celebrating 50 years of existence this year.
Rebuild, continuously, because to not do so means the profession will, unfortunately, become stagnant.
What does this year's theme mean to you?
To "lead" means to also know when to follow.
To "advocate" means to also take risks.
To be a "champion" is not a self-imposed title; it is earned.
As you can see from my reflection, my thoughts include expanding how we define and quantify meaning. We need to encourage social workers to move beyond, what I believe is the historical and somewhat ego-driven "help narrative" of the profession, to a narrative which includes solidarity. If we do this, we can address current justice issues as well as historical inequities.
As a social worker, what are you doing to celebrate Social Work Month?
Well, I can't say that I'm doing anything different this month than I usually do, which is teach. However, since this month also includes our spring break and the 50th anniversary of my birth, I'll also try to rest, celebrate my years of hard work and begin planning my next (hopefully!) 50 years while also looking forward to all that spring brings!