Campus & Community
Celebrate Juneteenth 2023 in Boston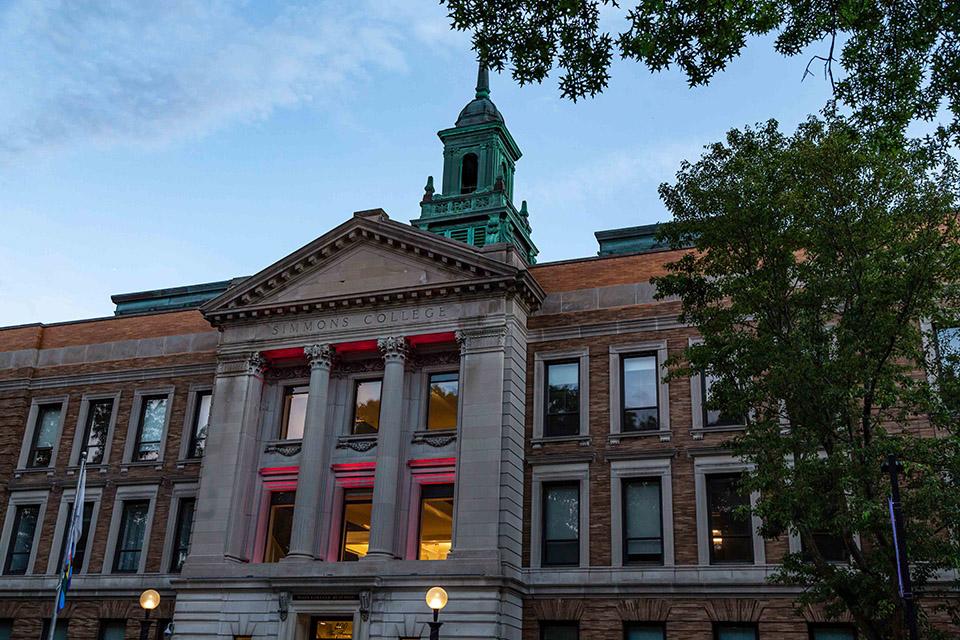 Juneteenth commemorates the emancipation of enslaved African Americans in the United States. On June 19, 1865, enslaved individuals in Texas were informed that slavery had been abolished, two years after President Abraham Lincoln issued the Emancipation Proclamation.
Juneteenth was proclaimed an official holiday in the Commonwealth by Governor Charlie Baker in 2020, and President Joe Biden declared it a national holiday in 2021. Celebrating Juneteenth reminds us of the continual struggle for racial equality. Simmons will observe Juneteenth on Monday, June 19.
Bostonians observe Juneteenth in festive and commemorative ways with art, music, dance, food, and by remembering the history of slavery and freedom. This year, a number of Juneteenth-related events will take place in Boston and the greater Boston area from June 14 through July 2. Below are some local events of interest.
Visit "The Embrace" Statue at Boston Common: Unveiled in January of this year, Hank Willis Thomas' large-scale statue is inspired by a photograph of Dr. Martin Luther King and Coretta Scott King. The Kings met and fell in love in Boston, where they were both studying in the 1950s.
Embrace Ideas Festival: June 14-16, 11am-6pm, $25-50. This festival is a multi-day gathering that brings together artists, public scholars, and local and national leaders unified by an anti-racist vision. This year's theme is: "Here and Present, The Art of Reclaiming Space and Time."
Juneteenth Freedom Day: June 17-18. Enjoy live music, stories, and history tours at Boston Harbor Islands National & State Park. This is a great opportunity to learn more about Boston's Black history.
Boston Landmarks Orchestra Juneteenth Concert: June 17, 4pm. Don't miss Landmarks' debut performance at the Kroc Center. Soloists include Mariana Green-Hill (violin), Sirgourney Cook (soprano), and Ade Solanke (narrator). Christopher Wilkins will serve as conductor. Musical selections include: William Grant Still Spirituals: A Medley; Jacob's Ladder — Little David, Play on Your Harp; and Deep River.
Juneteenth Celebration at Franklin Park: June 17, 8am-5pm. Visitors may indulge in barbeques, picnics, music, and dancing at the Shattuck Picnic Grove and elsewhere in the Park to celebrate the last enslaved individuals who obtained freedom.
Juneteenth Joy Celebration at Hyde Park: June 17, 10:30am-2:30pm. This event will feature a 65-minute ceremonial celebration launched with a Color Guard by the 54 Massachusetts Volunteer Infantry Regiment Company A and the Black National Anthem. Attendees may also enjoy performances, games, exhibits, a local Black vendor fair, and more.
Play Songs and Games at Boston Public Library: June 17, 3:30-4:30pm. Children learn about culture and history through songs and games. Come join Castle of our Skin to remember, celebrate, learn, and relearn Afro-American and Caribbean songs and games.
Juneteenth at the MFA: June 19, 10am-5pm. The Museum of Fine Arts (MFA) will offer free admission on Juneteenth to anyone with a valid Massachusetts zip code, on a first-come, first-served basis. The free admission includes access to the MFA's permanent collections as well as the current exhibition "Hokusai: Inspiration and Influence." The MFA will also host performances, art-making activities, and a Spotlight Talk entitled "Hear Me Now: The Black Potters of Old Edgefield, South Carolina."
Black Circus Stories: June 19, 8-9:30pm, $35 and sliding-scale. Presented by the Mosesian Center for the Arts in Watertown, the New England Black Circus (NEBC) will perform acrobatics and aerial dancing as they tell their stories. As an all-Black circus performing collective, NEBC supports Black circus artists by connecting them with training, resources, and performance opportunities.
Roxbury Film Festival: June 20-July 2. The Roxbury International Film Festival (ROXFILM) is the largest festival in New England dedicated to showcasing the work of filmmakers, especially New England-based filmmakers, whose films celebrate people of color. The festival will include feature-length films, documentaries, shorts, and animation, as well as workshops and panel discussions with esteemed guests. The films will be screened at the Museum of Fine Arts and Hibernian Hall in Roxbury.
A complete list of public Juneteenth events in the Boston area can be found on the Meet Boston website.