Campus & Community
Careers and Coding: SharkHack Combines Career Fair and Mini-Hackathon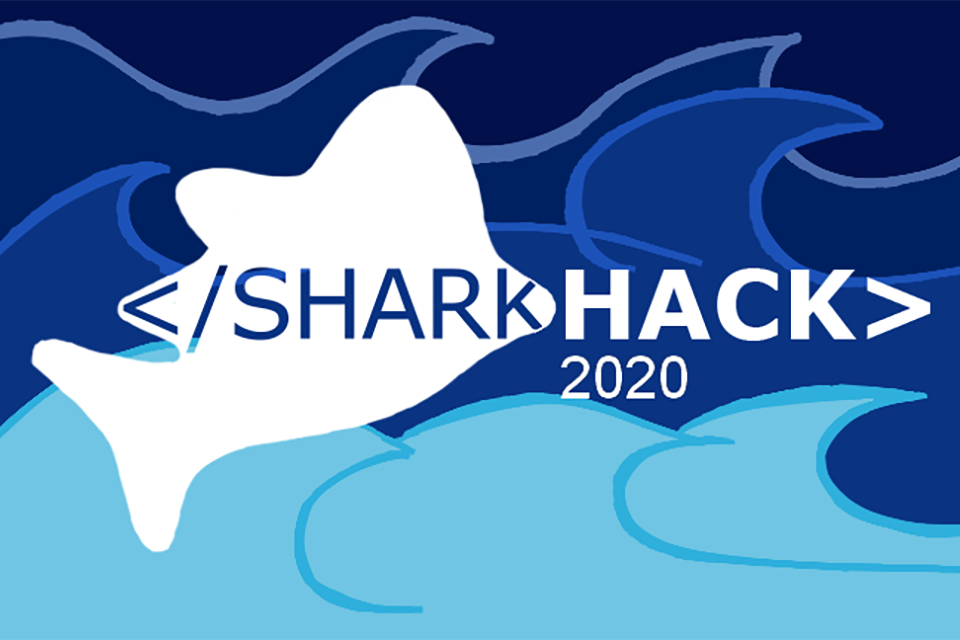 A hackathon is essentially an event where participants come together and have designated time to work on an existing side project, learn something new, or develop an idea. It's all about learning and having fun, with a small dose of healthy competition.
— Nicole Rasmussen '21
Sharkhack's Fall Career Fair and Mini-Hack is Simmons University's first-ever tech-focused career fair and afternoon hackathon. This event, on October 9 from 12:30-9:30 pm, aims to connect female and nonbinary students with potential employers and create a fun and welcoming virtual environment to design and develop innovative projects.
"A hackathon is essentially an event where participants come together and have designated time to work on an existing side project, learn something new, or develop an idea," says SharkHack President Nicole Rasmussen '21. "It's all about learning and having fun, with a small dose of healthy competition."
This year, in partnership with the Career Education Center, there will be a technology-focused recruiting fair on Handshake from 10:00 am-12:00 pm. Students will be able to sign up for one-on-one and group sessions with employers.
SharkHack organizers felt strongly about incorporating a career fair into their event. "To have this type of exposure is fantastic, not only for the students but for Simmons. Some employers weren't aware that Simmons has a thriving computer science major," says Rasmussen. "Getting students in front of employers who they normally wouldn't have access to is really important to us. If we can make the internship and the job search easier for students, then we are all for it."
No coding experience is needed to participate — resources and guidance will be available at the event. According to Rasmussen, it is common for hackathon participants to attend with a glimmer of an idea or a design component they want to focus on, regardless of their coding experience.
"Logic is involved certainly, but it's not all numbers and equations," says Rasmussen. "We're passionate about helping other students to experience their creativity. Come with an open mind, and feel free to iterate on your idea. It's okay if you change your mind partway through the hackathon."
Past attendees created "build your own adventure" games, with different test-based options that users click to defeat the game's villain. Other teams focused on user interfaces to make a website aesthetically pleasing and user-friendly. This year, data science majors have launched a brand new data science challenge.
While a typical hackathon lasts 24 hours (as is the plan for the SharkHack's Spring 2021 event), the mini-hackathon will last roughly 6 hours. Each team's results are evaluated for Best Social Good, Best Failed Hack, Best User Interface, and Best Use of COVID-19 Data (sponsored by BroadStreet), among other categories.
---
Do you have a brilliant website idea but limited coding skills? Or are you ready to flex your coding muscles with the support of a team? Sign-up for SharkHack!
SharkHack is also seeking mentors to volunteer and help students at any time throughout the hackathon.